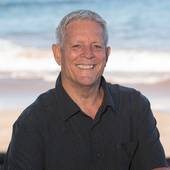 R(S)54097
Real Estate Agent
Steven Nickens
R(S)GRI ABR, Maui Real Estate Hawaii
Wailea, HI

—

Wailea Realty
The Shops at Wailea
3750 Wailea Alanui Dr. B-16
Wailea , Hi 96753
---
Maui Real estate agent, 25 year's selling Maui real estate island-wide. Client satisfaction, innovative technology skills, worked on many of Maui's finest luxury developments. Windermere/Wailea Realty
Get to know Steven Nickens
Aloha, my name is Steven Nickens. I have been fortunate to call Maui my home going on 49 years. I have been selling real estate on Maui for the past 25 years. I have extensive sales experience with selling Homes in the Upcountry Kula, Pukalani, Haiku and Maui's north shore area's. My website is set up to view homes in the Maui mls with listings in Wailea to Kaanapali Resort.
If you're looking to purchase a condominium in Maui, working with a local real estate agent on Maui can make all the difference. I been selling Wailea homes and condos actively for over ten years working on sales teams at Wailea Beach Villas, Ho'olei in Wailea, and Papali Wailea luxury homes sales. You can search the Maui mls which is updated daily with the latest real estate information, photos and market reports. There are some great real estate values in Kaanapali Resort. I recently closed a oceanfront condo at Kaanapali Alii oceanfront condominium. Kaanapali Alii is right in the heart of Kaanapali Resort. Honua Kai Resort and Spa is another popular island destination for Maui visitors.
There are a number of gated communities with luxurious island homes in places like Wailea, Kaanapali and Kapalua Maui. You can view all of these extraordinary Maui properties for sale and schedule appointments for showing. Homes currently listed in Kihei Maui, offering moderate priced homes, up to impeccable homes in Moana Estates and Kilohana Ridge located right above Keawakapu Beach. South Maui also has an amazing collection of oceanfront condominiums at Mana Kai and Royal Mauian, to places like Kamaole Sands. South Maui offers a large variety of Kihei condos for sale at all price levels.
Wailuku is fast becoming a popular area for home buyers in Wailuku and Kahului. You're just a quick drive for shopping in Kahului, schools and places to eat. WholeFoods has become a meeting place for a quick bite to eat, then your off to a movie or shopping in town. View real estate properties currently active on the mls in Wailuku and Kahului Maui.
Myself, and my wife have been calling the north shore home for over 40 years. My wife is born and raised in Haiku and we have raised our family enjoying the country life. Our love of the ocean, surfing and windsurfing over the years, and enjoying raising fruit trees and gardening has been a lifestyle for our family that has served us well.
So what ever lifestyle that has drawn you to making a decision to call Maui home. Maybe to own a Maui vacation rental or investment real estate. There is a lot to consider when buying real estate in Maui. That is where I hope I can make a difference with years experience selling real estate in Maui and a licensed contractor in Maui for 16 years prior to estate. In today's world, most buyers and sellers start their real estate experience on the internet. Something I have quickly learned building a successful real estate network on-line.
It is critical to have someone to represent you with experience to navigate the process of purchasing or selling your property on Maui. Whether your buying a condo or selling your home, you want to be confident you have every element in place to negotiate the best offers a state of the art marketing plan, internet technology, and escrow management team to make your experience a pleasant experience.
If you're thinking about selling your Maui home or condo? Visit why list with Windermere/Wailea Realty on my home page . I represent Maui homes, condos and land island-wide. Client satisfaction, innovative technology skills, working on many of Maui's finest luxury developments. The core of my business is a firm commitment to taking care of my clients.
Search all Maui Real Estate Island Wide at www.nickensmaui.com
     Wailea Homes     -    Wailea Condos     -     Kihei Homes     -    Kihei Condos
     Maui Oceanfront Homes    - Maui Northshore   -  Haiku Homes   - Upcountry
     Lahaina Homes           -         Kaanapali Condos          -     Kaanapali Homes
                                 Kapalua Homes  - Kapalua Condos
             Sign Up For Maui Property Searchs      -  Search Maui Real Estate
Steven Nickens's Blog Posts
|
Home Buying
–

about 1 month ago
Home Selling
–

2 months ago
Home Buying
–

3 months ago
Home Buying
–

3 months ago
Home Buying
–

9 months ago
Home Buying
–

9 months ago
Home Buying
–

9 months ago
Home Buying
–

3 months ago
Living the dream on Maui
I love living by the ocean, and enjoying the lifestyle that Maui has to offer. If your looking for oceanfront condos in Kihei Maui give me a call. Hope you enjoyed the video.
Certifications
It's time to sell your home or condo in Maui, you must be confident that you've got every element in place for negotiating the best terms and highest price before you even list your home. The Maui real estate market is evolving and changing daily, and you want an experienced residential pro in your corner who can help you move your home, or condo as quickly and professionally as possible.  Steven is a professional, full-time agents.
Maui is one of the top destination spots on the planet.  This will always be a driving factor the will keep the Maui market stable. We have seen an increase in sales in homes and condos with prices finally finding the market correction in price.  All in all, the market has continue to level out and 2013 will bring about a much more normal course. 
Now that you've decided to sell, my job is to do the best job I can of marketing your property.  When you decide to list with me, I will provide an extensive marketing plan for your property.  My company also has the highest internet marketing in the state to better market your property.  Lastly you need a fierce negotiator. I will work hard to make your transaction as smooth and stress-free as possible. Guaranteed!
Getting Started
•1.      Find the right representative. The experience and knowledge of a dedicated real estate professional can be priceless. A good Realtor® forms a powerful team with his/her clients to ensure a smooth, successful, stress-free sale.
•2.      Determine your needs/wants for the sale and for your new home. Selling your primary residence can be tricky because you must simultaneously think about where you would like to buy. First, weigh your priorities - selling price is certainly important, but having a quick and efficient sale can often be a fair trade-off for a slightly lower offer. Talk to your agent and make sure you are both on the same page about your personal priorities. At the same time, you should be compiling a needs/wants list for the home you will buy. Chances are good you will have to act fairly quickly when your house sells, so any preparation you can do in advance will serve you well.
•3.      Prepare your house for showing. Unprepared homes can create sales disasters. Your home will never get as much attention from potential buyers as when it is first listed, so it's essential to clear clutter, clean, make repairs, and put your home's best foot forward. Don't "open for business" until your home is ready to be seen as favorably as possible.
•4.      Get the lowdown on the Maui  market. Being realistic about your market is the key to a smooth sale. You can attempt to do it yourself and save a few thousand dollars, but there's no substitute for a professional real estate representative when it comes to local market knowledge.
•5.      List away! Lots of photos and online exposure are the key to getting a good response for your listing.  So there you go, lets get busy and get your Maui home or condo sold.
If you'd like a FREE market analysis of your neighborhood, Email me at nickensmaui@gmail.com for your free market analysis.
Relocation
So you are looking at making a move to Maui.  That can be a tricky situation, especially if you never been to Hawaii.  There is a lot to consider, schools, work, location, climate that varys dramaticly on Maui.  What does Maui have to offer?
Maui  offers festivals, art, and culture, from Maui Arts and Cultrual Center A plethora of restaurants that feature cuisines from around the world World-class  golf courses in Kapalua, Wailea and Makena Some of the best beaches in the world. A multi-cultrual population from around the world.
Maui is always ranked #1 in Island destination. With great weather, affordable housing, some of the best climate for healthy living, expanding arts and culture, close proximity to LA, San Diego, Las Vegas, Portland, Seattle, and Canada.  You will discover endless recreational opportunities, many first-time visitors fall in love with Maui and decide to relocate here.
My commitment is to be the leading service provider, and Maui information resource for all Maui real estate. My work has been built on the highest level of integrity, and professionalism.  My commitment to be at the cutting edge of technology is essential to real estate, in this or any other market. Whether your buying, or selling your home or condo.  I would like the opportunity, to help you with your next successful Maui real estate transaction.
Aloha Nui Loa,
Steven Nickens, R(S), GRI, ABR
 Windermere- Wailea Realty
Shops at Wailea
Wailea, Maui, Hi 96753
Cell: 808-280-2208
Email: nickensmaui@gmail.com
49 years on  Maui, experience that makes a difference
Internet Specialist!
Testimonials for Steven Nickens
There really is not enough that we could say about Steven!! As a first
time buyer in Maui and out of Switzerland, to say the least we were a
bit trepeditious about making that plunge as a home buyer. Steven
however made the process virtually painless and was patient enough to
explain everything that was happening as the process went along,
returned all our calls, emails and made us feel save and protected and
showed that he had our best interest at the forefront of the entire
purchase process. Steven is a trustworthy person! We highly recommend to
any home buyer, or seller to contact Steven! Roger and Sandra Frafel, Wailea Maui


Rich and Kalinda Winter

05/06/2010

In 2010 we came to Maui looking to purchase a home here. We were introduced to Steve Nickens by close friends who had bought their Maui home from him and subsequently became close friends.

Steve worked tirelessly to find the perfect place for us, driving us to various parts of the island to experience the many microclimates and home styles here. His diligence, integrity, genuine interest in our needs, deep faith and great sense of humor endeared him to us, and we too became close friends with Steve and his lovely wife. We think he is a great friend and highly recommend him as a great realtor.

Rich and Kalinda Winter
Introducing a fresh new look for your Profile.
Click the 'Edit Profile' button below to enter 'Edit Mode' and continue the tour.