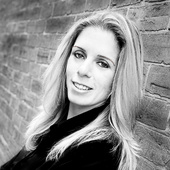 Services for Real Estate Pros
Ness Lindsay
Halton Hills, ON

—

CreativNess (Formally Ness Lindsay)
Helping Real Estate Sales Representatives spread their wings and rock their business...virtually! Coaching aspiring virtual assistants in becoming the best they can be.
Get to know Ness Lindsay
"I'm a proud Mum of 2 beautiful children.
I'm a MOMpreneur who started her home based business in 2007.
I'm an avid reader, music lover, Leafs fan and country living kind of gal.
I have a passion for helping others achieve their goals. I find pleasure in the simple things in life.
I love to laugh and enjoy the great outdoors because that's how I roll."
Ness Lindsay's Blog Posts
Real Estate Best Practices
–

over 7 years ago
Certifications
Helping You Work Smarter…Not Harder!
1. What's your game? What do you do?
My spiffy title is a Real Estate Virtual Assistant (REVA). Even better, a Real Estate Professional Assistant (REPA) - (This designation was given to me upon my successful completion of a course through the National Association of Realtors®.)
I help Realtors® generate sales and build a strong rapport with their clients by performing administrative and creative services. Thus, giving them the freedom to spread their wings and rock their business. From A-Z, I do it. Except buy and sell the houses. Then, I'd be a Realtor® myself and well that would just defeat my purpose.
2. Why do you do it? Do you love it, or do you just have one of those creepy knacks?
My answer is both. I love doing what I do. I found my passion of real estate in early 2007 when I first started working in the real estate industry. I quickly discovered the uniqueness and drive of real estate sales representatives was one-of-a-kind.
I completed endless amounts of research, self taught myself copious amounts of skills and was mentored by a Top Producing Real Estate Sales Rep. in Milton, Ontario. I just get it. The lingo, the systems, the business as a whole.
3. Who are your customers? What kind of people would need or want what you offer.
Realtors®, Real Estate Sales Representatives, or more specifically; I target those who have a passion for the industry as I do. Those people that truly love doing what they do and aren't in it for the money.
Good. Honest. Solid. Realtors®.
Someone that wants to kick their business up a notch but aren't sure how – or rather – don't have the time to do so. Someone that wants serious curb appeal to catapult themselves out of the realm of thinking of their everyday competitor.
I also cater to the needs of start-up businesses and small business owners. You don't have to be in real estate to have my as your personal virtual assistant.
4. What's your marketing USP? Why should I buy from you instead of the others?
I'm honest and straightforward. My passion is sincere therefore; I always go the extra mile to ensure my clients are satisfied. Wait…elated with my services. I want them to succeed because it makes me feel damn good!
My clients are like my children. I proudly sit back in awe as I watch each of them take what I have given them and run with it. Watching them grow into smashingly great business owners is killer. When you work with me, you get me. Heart and soul. Period.
5. What's next for you? What's the big plan?
Well, I just can't kiss and tell.
But, if you'd like to be kept in the loop ~ you better follow along and subscribe to my RSS feed. Looking forward to hashing things out with you.
So…What's in it for you as a Real Estate Sales Representative?
I am brilliant at what I do. I know the industry, I know the lingo, and I know how to work the systems.
Here are a few other reasons why you need to work with me.
My services are available when you need them. Per hour, per project, short term, long term, or on-call. You only pay for the time spent on your assignments. I'll help you generate sales and build a strong rapport with clients. I offer a professional service with a fast turn around time. I have a PASSION for the real estate industry. (Trust me, it's hard to come by) Pro-active attitude with a commitment to excellence. I give you the ultimate gift of time. (You just can't beat that!) You don't need to train me. No overhead fees, no payroll required, you don't pay sick leave, vacation pay…simply put…you save money! Check out the services listed below to determine what areas you need help and what services you can start to delegate today. Administrative & Creative Services
Creative Assistance:
Feature sheets/brochures Just listed/Just sold cards Listing presentations (printed or PowerPoint) Buyer packages Buyer presentations Stationary Relocation packages Statistics spreadsheets (gathered from websites) PowerPoint presentations Excel spreadsheets Business cards Office Manuals Pre-listing package After sale and purchase programs Website maintenance Frame-by-frame virtual tour Marketing Material (branding) Agent & team bios Top Producer website creation Stealth website creation Search engine domain submission Blog URL submission Search Engine Optimization
Database Management:
Past clients Sellers Buyers Referrals Farm areas
Administrative Assistance:
Data entry Mass mailings Monthly newsletters Blog entries Client feedback Internet research Press releases Scan, Fax & Photocopy Reminder service
Additional Services:
Client closing gifts Client appreciation day Birthday, anniversary cards Listing photography, Agent head shots and team photos On-site Office Organization Marketing Idea Session
CreativNess – Real Estate Virtual Assistants – The Leverage You Need!
I'm pretty confident that while you dreamed of being a Real Estate Representative – paperwork and long hours in the office was not amongst the visions within your dreams. So, now I am giving you the opportunity to allow me to be the leverage you need. Step away from the paperwork, the computer and endless office hours. Let me be smashing at what I do and you get back on the road and meeting people…follow your passion!
Introducing a fresh new look for your Profile.
Click the 'Edit Profile' button below to enter 'Edit Mode' and continue the tour.