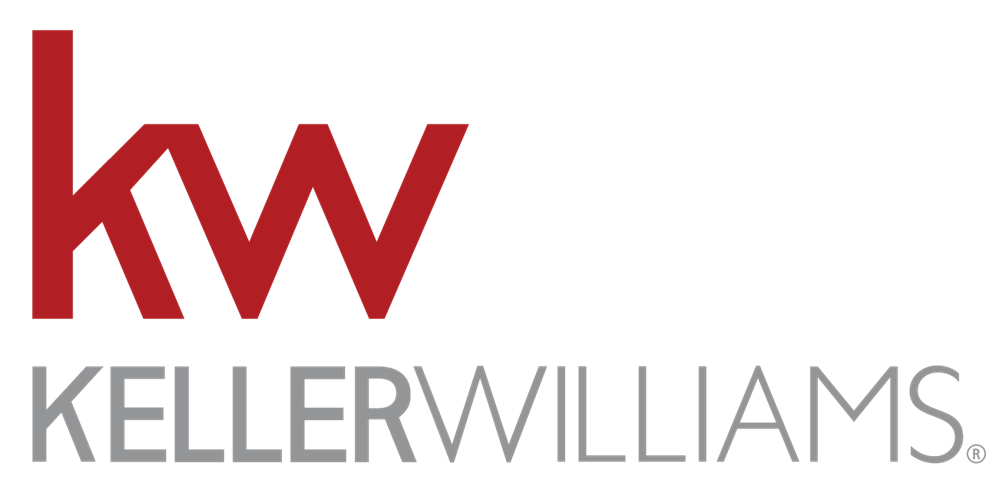 Get to Know Nydia Alfonseca
Experience
I understand that selling or buying a home is one of the most important transactions in your life. I am committed to make this transaction smoothly and represent you with the highest level of customer service, professionalism and expertise in Real Estate.

I am a bi-lingual real estate agent with experience in marketing, title and property evaluation. It is for that reason that marketing your property or getting the house you are looking for is our goal.

I am use the most advance technology and updated information to perform a clear analysis of the Real Estate Market.

I believe orientation is an essential part of our service to the customer. For that same reason I am available to educate and answer any questions a customer may have concerning the process of selling or buying a property.
Keller Williams is a National company that takes a different approach, one that is built on personal touches, a professional approach and positive results. Our Real Estate agents work as a team across the Nation to give to your property the exposure necessary and teamwork is our commitment to sell or to help you buy your dream home.
I utilize the latest technologies, market research and business strategies to meet your expectations. However, more importantly, I listen and found solutions that are tailored to you.
I am committed to be your "Realtor for Life" and provide you the highly standards of ethic and loyalty that fits your needs.

I take pride of the customer service given to my customers.
Please don't hesitate to give me a call if you have any real estate questions.
You can reach us via email at nydia1@kwrealty.com or by telephone.
Direct 215.499.8825 or Office 215.757.6100 ext 330.
Anna Godfrey,Client
11/10/2013
Hi Nydia, Thank you so much for all you have done! In less than 12 days of our home being the market, you sold our home and helped us to find our dream home! I truly have felt like your only client since we began working together. Your confidence, enthusiasm, attention to detail, and your motivation is unbelievable. You are an amazing realtor. I really appreciate all the marketing of my home: postcards for the open house, the virtual tour, the listings of our home on many sites, etc. Also, I appreciate the time you have taken to show me homes. I feel happy in my decision on my new home since you were willing to show me everything available on the market that I may want. I know I made the right decision on my new home because you did not rest until I saw everything. You have exceeded my expectations of a realtor by a thousand percent! I will highly recommend you and Keller Williams to all my friends and family! Thank you so much! Anna Godfrey,Client —November 10, 2013
Jane West
10/28/2013
Helped me sell a home I have used Nydia twice, and also so did a relative of mine. Each time, she was very professional and worked hard to sell the homes within a good time frame and at a good value to all parties. I would recommend Nydia, and use her again! sweetjane378,Client —October 29, 2013 I had recently bought my first house and I might not have if it weren't for my realtor Nydia Alfonseca. Nydia found different properties for me in the areas i was looking for and always being mindful of price and my financial considerations. Nydia never gave up on finding me a home. She found a property for me that just had been posted on the market. I had the first offer on a property that I really liked, and suited my needs. My offer was accepted. It was a short sale. The hard part came of getting all the permits and inspections necessary to close on the property. Nydia went above and beyond her call of duty in helping me with all. Nydia was my real estate angel, I could not have done it without her. She has my everlasting gratitude. John DeLellis,Client —October 28, 2013 sweetjane378 Helped me sell a home I have used Nydia twice, and also so did a relative of mine. Each time, she was very professional and worked hard to sell the homes within a good time frame and at a good value to all parties. I would recommend Nydia, and use her again! sweetjane378,Client —October 28, 2013
Marcy Harry
10/20/2013
Nydia Alfonseca is a realtor who I feel very comfortable recommending. She treats you as if you are her only client. She has great suggestions and is very honest with you. She has proven to be aggressive and gets the job done when others couldn't. She won't tell you what you want to hear, she'll tell you what you need to do to get your house sold. I highly recommend Nydia Alfonseca. Marcy813,Client — October 20, 2013
Sandra Adame
10/01/2013
Estamos muy contentos en la nueva casa. Muchas gracias por tu ayuda y representación en el proceso de compra. Estoy muy agradecida contigo pues te ajustaste a mis necesidades proporcionando todo lo necesario para hacerlo mas fácil y rápido de lo que me imagine. También tienes una amiga en mi y sin duda cuando sepa de alguien te lo enviare como referido. Recuerdos y Bendiciónes, Sandra Sandra Adame,Client —October 1, 2013
Luis & Nancy Rosas
09/26/2013
Thank you Nydia. You did the job very easy and in a record time. Only 2 days in the market. Now we are preparing ourselves to buy our next house in a couple months..... of course you'll be the one who will find it for us!!!! Luis & Nancy Rosas,Client —September 26, 2013
Aileen Y Brian Cooper
09/17/2013
My husband and I each had very specific and very diverse requirements for our new home. Nydia was both patient and assertive in helping us to find a home that was perfect for both of us. Once we found the home of our dreams, she quickly sold our existing home. We highly recommend Nydia for all if our family and friend's real estate needs. Aileen Y Brian Cooper,Client —September 17, 2013
Yvonne Cipressi
09/10/2013
Nydia is an exceptional agent. She is well versed in how to sell your home, very effective in resolving problems & always pleasant during the more stressful moments in converting a property. Being that I was out of state, I could not have had a better person or professional, thank you Nydia Yvonne Cipressi,Seller —September 10, 2013
Hanane and Atif Molki
04/17/2013
Atif and I wanted to take this opportunity to thank you for all your help in finding our home! We appreciate your professionalism and your genuine concern in finding us what we wanted. You've made buying a home seem easy. You even went way beyond what we expected a real estate agent to do for us and we very much appreciate that. I'm having a blast painting the house and getting ready to move in. Thank you for making a lifelong dream come true!We will definitely refer you to anyone we talk to who is looking to buy a home. We wish you well in all that you do. Hanane and Atif Molki,Client —April 17, 2013