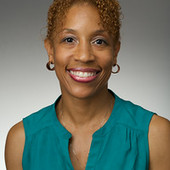 10401204753
Commercial Real Estate Agent
Monica K. Pindle
New York, NY

—

Lemor Realty Corp/ Genesis Consulting
Complete Superb Service Buyer, Seller, Investor and Pre- /Foreclosures, throughout the New York City region and surrounding areas!
Get to know Monica K. Pindle
Monica is a Licensed Real Estate Professional in the Metro NYC area who puts the client and his needs above her own. It is very easy to get caught up in numbers, and it is another thing to concentrate on the quality of the service given. With gentle frankness and love for people, she effortlessly presents the client with the most ideal real estate scenario. She loves what she does especially when it teaches her more to mature her as a better person, a better Commercial/ Sales Agent. She is always up to the challenge and gets the job done in more ways than one!

Certified Distressed Property Expert (since 2012) 
Brokerage Sales Manager (since 2011)
Licensed Real Estate Sales Agent (since 2001)
Licensed Commodities Broker (since 2006)
Licensed Mortgage Broker (since 2007)
                                                             Your New York City Resource
Our take on newspaper articles
and happenings in the real estate arena throughout the past week
In October, the U.S. economy added 214,000 jobs and in a separate survey the U.S. unemployment rate fell to 5.8 percent, the lowest level since 2008, the Labor Department reported. In September and August employers added 256,000 and 203,000 jobs, respectively. The share of Americans with jobs compared to the total population rose to 59.2 percent in October, up a full percentage point from a year earlier.
"If all goes according to our forecast and the U.S. economy continues to make progress towards the Fed's dual mandate goals of maximum sustainable employment and 2 percent inflation, the Federal Reserve will likely begin to raise its federal funds rate target off the zero lower bound sometime next year," New York Fed President William Dudley said in a speech to central bankers in Paris. He warned investors and foreign central bankers to prepare for "some heightened financial volatility" when interest rates rise.
Republicans won control of the New York State Senate on Election Day, which means Mayor Bill de Blasio's "plan to restore New York City's authority over its rent-control laws is likely a nonstarter," the NY Times reports. The Republican majority could also mean that the mayor will face stiff opposition to other parts of his agenda. "In almost every Senate swing district, Democratic candidates lost, despite hundreds of thousands of dollars raised by the mayor and his supporters," the article said. The "victories were fueled in large part by ads tying Democratic opponents to someone who represents the epitome of big-city liberalism: the mayor of New York."
Increased water and sewer rates, threats to mandate more investments in energy efficiency, a law to publicly shame landlords, and a 1 percent annual increase in rent stabilized rents, which is the lowest increase since the city created the Rent Guidelines Board in 1969, are among the reasons landlords are unhappy with the de Blasio administration, the NY Times reports. For many landlords, especially small ones, it's a challenge to maintain their buildings when property taxes, fuel, insurance, and other costs are rising. "Politically, I've never seen a climate more dangerous than I'm facing now," said Jimmy Silber, co-president of Small Property Owners of New York, a landlord advocacy group.
The nonprofit Citizens Housing & Planning Council released a report highlighting five major demographic trends that took place in New York City between 2000 and 2010. 1. By 2010, the low-income Hispanic cluster became the city's largest population cluster--the only one with more than 1 million people. 2. Between 2000 and 2010, the city saw a 5 percent drop in its black population, with the decrease concentrated among high-income blacks. 3. Citywide, the white population decreased by 3 percent between 2000 and 2010, but the remaining predominantly white population clusters increased in neighborhoods where incomes were higher and homeownership more prevalent. 4. The majority white/high-income singles and non-families cluster had the largest percentage growth with a 44 percent increase in population and a 32 percent increase in geographic area and were concentrated in neighborhoods with new construction like Long Island City, Williamsburg, and Downtown Brooklyn. 5. The Asian population increased from 9 percent of the city's population to 12 percent in 2010.
Last week, 175 employees of Conde Nast were the first office workers to move into the $3.9 billion, 104-story One World Trade Center. They will be joined by more than 3,000 of their Conde Nast colleagues over the next few months. One World Trade Center overlooks the National September 11 Memorial Museum and the memorial plaza's reflecting pools in the footprint of the Twin Towers, which were destroyed in the terrorist attacks more than 13 years ago.
Some developers with a history of building contemporary high-rise residential towers are switching their focus and converting smaller existing structures into luxury condos, the WSJ reports. The reasons include the difficulty assembling development sites in Manhattan and lenders balking on loans for big projects because of high land prices. One development on East 12th in Greenwich Village will feature six units ranging from $9 million to $32 million, and another is a 13-unit condo built next to and over a garage at 21 W. 20th Street in the Flatiron District that will offer two-bedrooms ranging from just under $2.5 million to just over $3 million and four penthouses ranging from $12 million to $23 million.
Broadway Plaza, a two-story, 133,000-square-foot retail development at 5532 Broadway in the Bronx has officially opened. Retailers at the site include the Sports Authority, Party City, TJ Maxx, and Aldi's Supermarket. Developed by Equity One, the project has already created 200 new full- and part-time jobs and is expected to create another 100 full- and part-time jobs when it's fully leased.
Two developments in the Clinton Hill section of Brooklyn were recently completed and 11 more are underway, which will add more than 1,000 apartments to the neighborhood, DNA reports. At 93 Waverly Avenue, 17 rental units have been leased; apartments in the seven-story, 35-unit building at 96 Steuben Street are renting for $2,500 for a one-bedroom to $3,800 for a two-bedroom; the Daten Group is planning a 38-unit, 40,000-square-foot mixed-use building at 840 Fulton Street; two eight-story, 240-unit residential buildings are planned for the former post office at 524 Myrtle Avenue and a site at 492 Myrtle Avenue; a seven-story, 32-unit building at 112 Emerson Place is currently leasing; a four-story, three-unit building is planned for 266 Greene Avenue; a five-story, 38-unit building with 19 parking spaces is under construction at 535 Classon Avenue; plans for a seven-story, 23-unit, mixed-use building have been approved for 978 Fulton Street; a seven-story, 18-unit building is under construction at 516 Classon Avenue; a six-story, 28-unit building is planned for 1047 Fulton Street; a seven-story, 35-unit building is scheduled to be completed in 2015 at 1035 Fulton Street; and the former White Castle site at 533 Myrtle Avenue will be developed into a five-story, 27-unit, mixed-use building.
Monica K. Pindle's Blog Posts
ActiveRain Community
–

about 11 years ago
Skills
Monica is very experienced in Sales, and with an Engineering background she has great insight for space planning. She has worked directly with and as a project manager(s) on many large municipal and state design-build developments. As well, she is very skilled in commercial structures and residential properties. She has vast knowledge of the housing markets within the Baltimore/ Washington/ Virginia (Mid-Atlantic) region, as well as, Ft. Lauderdale and Miami, FL as a result of her being raised in MD and later a 5-year residency in the South Florida region. In her due diligence and network, if she doesn't have the answer, then she knows someone from many resources who does.
Introducing a fresh new look for your Profile.
Click the 'Edit Profile' button below to enter 'Edit Mode' and continue the tour.