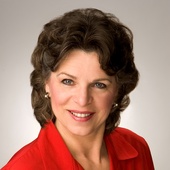 Real Estate Agent
Mary Louise
Zapp Knapp, Missoula, Western Montana
Missoula, MT

—

Lambros Real Estate, ERA
REALTOR ®, e-PRO,WHS, Licensed Real Estate Professional with Lambros Real Estate, ERA, serving Missoula and the surrounding areas. For all your real estate needs call Mary Louise at 406-546-2260.
Get to know Mary Louise
Mary Louise Zapp KnappREALTOR®mlzappknapp@lambros.com  Lambros Real Estate, ERA The Leading Real Estate Company in Western Montana  
"It was wonderful to have someone working so hard for us and our dreams... The experience was amazing. Thanks Mary Louise." B C  "We were lucky to have Mary Louise there to really LISTEN to what we were looking for... We did indeed find our dream home.  It was wonderful." MW
 "Her honesty and integrity were key for the whole experience.  She was the best possible choice and I tell everyone about her."  R A  
"Mary Louise has got to be by far one of the most genuine, sweet and caring persons...generous, kind and treated us as if we were family.  She is very knowledgeable and helpful...Would definitely recommend her!!"    P L & J S  
BS in Psychology from the University of Santa Clara MA in Applied Behavioral Sciences from the Leadership Institute of Seattle/City University Licensed Real Estate Agent Member of Missoula County Association of Realtors Member of Montana Association of Realtors Member of National Association of Realtors Member Missoula Symphony Guild Member Missoula Symphony Chorale Performer/Volunteer, Missoula Children's Theatre County Liaison, Upper Rattlesnake Neighborhood Council Former Certified Elementary School Teacher Former Adoption Counselor Former CASA/Court Appointed Special Advocate/Guardian Adlitem.  
Mary Louise's past experience includes real estate development, sales, consulting, counseling and teaching. She has been a resident of Missoula for 30 years. Missoula was the perfect place to raise her two daughters, who have also chosen to remain in the Missoula area to raise their families. Western Montana is a little piece of heaven with all of the enriching activities from which to choose. The University of Montana invigorates the community and encourages a variety of activities from politics to competitive sports, to outdoor recreation, to the fine arts, to the performing arts. The Missoula Community has so much to offer. Welcome to Missoula  Deep in the Montana Rockies, nestled in the heart of five valleys, is a community along an ancient river bed. The town in this serene mountain setting on the Clark Fork River is known as Missoula, a Salish Native American term for "the area by cold waters." Also known as the "Garden City" for its populous trees and plentiful flower gardens, Missoula is the shopping, recreation, entertainment and education hub of Western Montana. Montana is known as the "Sportsman's Paradise," and the Missoula area is no exception. Outdoor enthusiasts find a plethora of activities in and just outside the city's environs. Hunters pursue deer, elk, upland birds, waterfowl and other wild game, all within close proximity to town. Freshwater fishing off access paths outside of town or in town on either the Clark Fork or Bitterroot Rivers, is noted as some of the best in the nation. Bike trails are so ample that Missoula is rated as one of America's top biking cities. Also, golfers find sufficient variety in playing the five area courses. Beyond numerous neighborhood parks, Missoulians have integrated the city into the original landscape, providing for walkways, bikeways and green-areas to line the banks of the Clark Fork. Locals enjoy viewing the ever-present wildlife while hiking off of many trail heads, or camping and horseback riding in any of the near by wilderness preserves. Alpine skiing and snow boarding at Snowbowl and Marshall Mountain ski-hills, both within close driving range, are always popular winter past times. Missoula is a post for alternative sports as well with accommodations for rock climbing, rafting and kayaking. The arts and cultural center for Montana, downtown Missoula vibrates with entertainment possibilities. The University Repertory Theater is host to Montana's only equity company. The Missoula Children's Theater is the largest childrens' touring group in the country, bringing the organization national acclaim for its innovative and energetic approach to childrens' staging. Privately-owned art galleries flourish downtown, and the public art museum frequently presents new and inspiring exhibits. Annually scheduled activities such as the United Peoples Pow Wow, Hellgate Rendezvous and the Western Montana Fair, combined with ballet and symphony performances and speakers at the University, create a superfluous social calendar. Two favorite local happenings are the "Out to Lunch" series and the Farmers' and Peoples' Markets. "Out to Lunch" is held every Wednesday afternoon in the summer on the banks of the Clark Fork. Local performers and speakers entertain for free while townspeople and tourists tempt their palates with a variety of the valley's cuisine. At the Farmers' and Peoples' Markets, Montana vendors display goods ranging from hand-made sweaters, jewelry and homemade food items, to fresh produce and flowers. For both activities, the community comes out in mass to shop and socialize. Education is a priority in Missoula, and the University of Montana has been a pivot-point for the town since its founding in 1893. Over the last 100+ years, the University has grown to include both a College of Liberal Arts and seven professional schools. While early child care programs are plentiful, Missoula's high schools are recognized among the best state-wide. The community is dedicated to providing its children with "A+" preparation for an ever-evolving future. Missoulians think fondly of their town as a permanent place to "hang their hats." They strive to create a community set on companionship, camaraderie and caring, and they understand their responsibility to maintain a balance between the uncultivated beauty of the valley's wilderness and a civilized, cultured city within.                        
Certifications
Mary Louise Zapp KnappREALTOR®http://mailto:mlzappknapp@lambros.com Lambros Real Estate,ERA The Leading Real Estate Company in Western Montana   Mary Louise's past experience includes real estate development, sales, consulting, counseling and teaching. Having lived in Missoula for 25 years, she knows the community  very well.  Mary Louise can help you become acquainted with the opportunities  available among the different  and varied sectors of the Missoula community. See my GREAT web-site: http://www.lambros.com/zappknapp   Realtors® are held to the Code of Ethics of the National Association of Realtors® http://www.montanarealtors.org/   For SellersMARKETING YOUR HOME: MY OBJECTIVES ARE THE FOLLOWING: To get as many qualified buyers as possible into your home until it is SOLD To communicate the results of our activities to you. To assist you in getting the highest possible dollar value for your property with the least amount of problems in the shortest possible time.                                        DETERMINING THE VALUE OF YOUR PROPERTY  A comprehensive market analysis (CMA) is essential to determine the value of property. Location and characteristics of the property are the key elements in determining value; therefore the basis for valuation is similar properties in your area.   The market analysis takes into account the amount received from recent sale of comparable properties and the quantity and quality of comparable properties currently on the market. The desired end result of course is to find a price that will attract a willing and able buyer in a reasonable time.   Once the value of your property has been determined, you can decide on an offering price that will achieve your goals. Generally, the price should not exceed the value by more than 5% or potential buyers may not even make offers. Naturally, if you want to sell quickly, your asking price should be very near the value.THE FOLLOWING ARE A FEW THINGS TO KEEP IN MIND ABOUT PRICING:   Realistic pricing will achieve maximum price in a reasonable time The market, not the seller's needs, determines the price The cost of improvements are almost always more than the added value Properties that remain on the market for a long time do not get shown.  THE IMPORTANCE OF INTELLIGENT PRICING   Improper pricing at the initial listing misses out on this peak interest period and may result in your property languishing on the market, eventually leading to a below market value sales price (see Figure 1), or even worse, no sale at all. Therefore, your property has the highest chances for a sale when it is new on the market and the price is reasonably established.          
For Buyers
Purchasing  a home is the greatest investment most people will make in their lifetime.  This can be an exciting and joyful event.   It is my desire to use my real estate knowledge, integrity and enthusiasm to best serve my clients in real estate transactions, and to help them fulfill the American Dream of Homeownership. 
Service Commitment to You
     I am committed to providing the highest quality service to my buyers.
     I am committed to honesty and displaying absolute integrity in all services in order to help my buyers.
     I am committed to keeping my buyers informed of every development at every phase of the buying process.
     My area of expertise is residential property in Missoula and the immediate outlying areas. 
     I am updated on a daily basis with new listings that come available.
To best serve you, I am available through my direct office line at 406-532-9296 and my cell phone at 406-546-2260.  I can also be contacted by e-mail at mlzappknapp@lambros.com.
Introducing a fresh new look for your Profile.
Click the 'Edit Profile' button below to enter 'Edit Mode' and continue the tour.