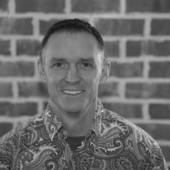 TN Lic #300607
Real Estate Agent
Mike Grumbles
The Relocation Engineer in Franklin TN
Franklin, TN

—

Gray Fox Realty
731 Columbia Ave
Suite #225
Franklin , TN 37064
---
A Mechanical Engineer for 13 years that chose the Real Estate profession and to relocate to Middle Tennessee. I am passionate about real estate, let me show you I can exceed your expectations.
Get to know Mike Grumbles
The Relocation Engineer in Williamson County will ENGINEER your NEXT MOVE in Williamson County, Tennessee including Franklin, Brentwood, Spring Hill and beyond. Whether buying as a first time home-owner, moving up or down, or buying property as an investment we can assist you in the buying and selling of your home. We specialize in optimizing and engaging a well devised online marketing system to sell homes in Brentwood and Franklin, Tennessee.   Engineering Your Next Move means we employ systems and action plans that have been proven over years and are continuously improved to create the best experience for our customers.  Systems don't fail and we make sure that your purchase or sale will run smoothly.  I received my engineering degree from Clemson University in 1993 as a Mechanical Engineer and went on to pursue my dream career in the automotive industry working for Honda Research and Development.  I was trained in many of the process improvement models of the Japanese culture and even made multiple visits to Japan.  I later worked for one of the largest domestic automotive suppliers in the US. I learned customer service and quality control and I utilize those skills to provide a superior sales process flow whether buying or selling a Franklin home.  We operate multiple websites including www.GrayFoxRealty.com, www.GrayFoxRealty.net, www.RelocationEngineer.com www.MikeGrumbles.com, and www.Franklin-TN-Real-Estate-blog.com and multiple social media profiles on Twitter, Vine, Facebook, Googlel+, YouTube, and more just to have a venue to market home for sale for my clients.
SOME TESTIMONIALS:
After 15 years in a Franklin home this couple is grateful that The Grumbles Team SOLD their home and helped them buy a new home in Stags Leap Subdivision. 
They met The Grumbles Team via their premier real estate search engine website and once they met and discussed the options for selling a home and buying a more upscale home they decided that Mike was the person for the job.  We searched high and low for the right house for them and since they loved the outdoors a home with a pool in Stags Leap was perfect for them.  We got the COMING SOON home under contract and then went to work selling their home in Franklin's Cannonwood subdivision.  With a "Take-Away" marketing strategy we sold the home in the first weekend at above the asking price, and helped them navigate four offers.  Let The Grumbles Team yield these results for you.  Visit us at www.FranklinTNRealEstateGuide.com and watch the video in the link above and see the photos of the home they sold and purchased below.  Mr. and Mrs Fancher Aug 2014
"Mike was very professional and I am very pleased with the service he provided during the process of selling my home. I would highly recommend him. He was always available to answer any questions or concerns I had and exceeded my expectations."  Mrs. Lent Oct 2014
 "I have and will recommend Mike Grumbles and his team of agents as they did what they promised.  They priced the home to sell and in 8 days brought in multiple offers and a successful sale."  Mr. Gorham's June 2012
"Couldn't be happier with Mike as our agent. We found out about him through word of mouth. He became our realtor after giving the first one 6 mos. to sell our house without success. We then were able to sell and buy another in aprox. 2 mos. We would call him first next time."  Mrr and Mrs. Long Sept 2011
"We moved from out of state & rented a home through The Grumbles Team. We were astounded by their character & integrity through the process. Their level of personal service is unlike any we've experienced. After all, a rental is not exactly a million dollar transaction, but that didn't matter to them. They treated us like their most valuable client & made the process very easy. They exceeded our expectations on every level. The Grumbles Team is our real estate partner for life!"
The Hicks Family, July 2009
Multiple Video Testimonials available here
"Thank you for all of your diligent work in dealing with our home" 
The Tarrents, July 2009
"We heard your team was the best in the business and you definitely proved that"
Nick and Tamera are first time home buyers in Nashville.
Nick and Tamera, June 2009
Map of homes we have Marketed and SOLD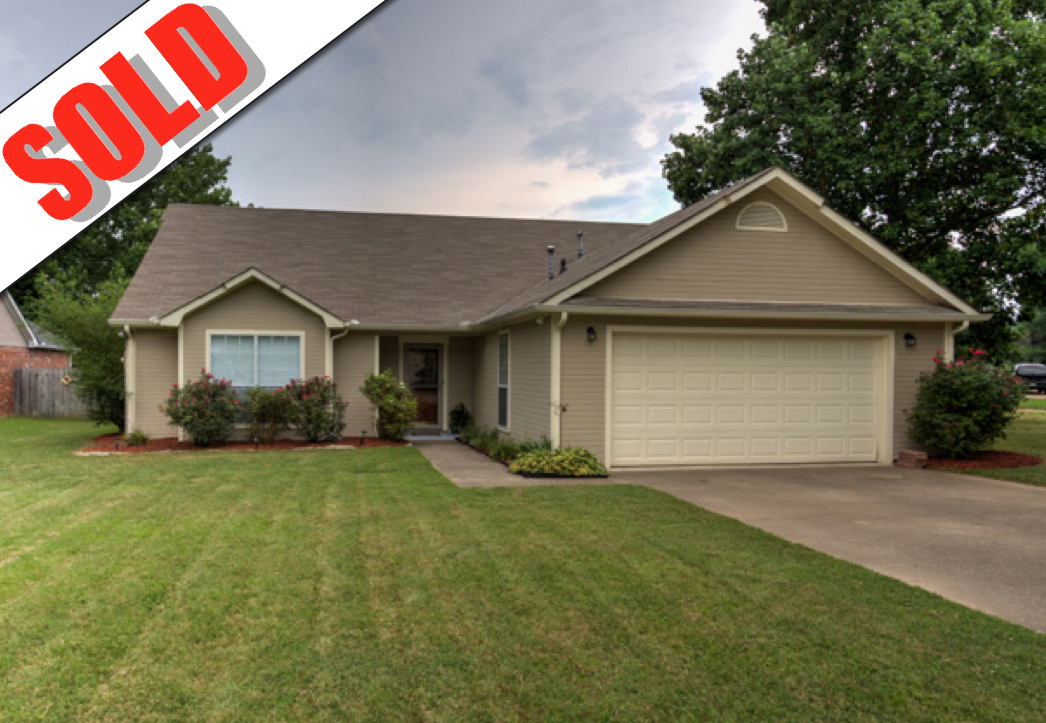 The home above was SOLD by The Relocation Engineer when the neighbors referred the services of The Grumbles Team.  This is a clasic scenario of why you need a skilled REALTORrepresenting you.  We got the appraisal increased by $6000 with a formal rebuttal detailing the reasons to drop out some of the comps that were used.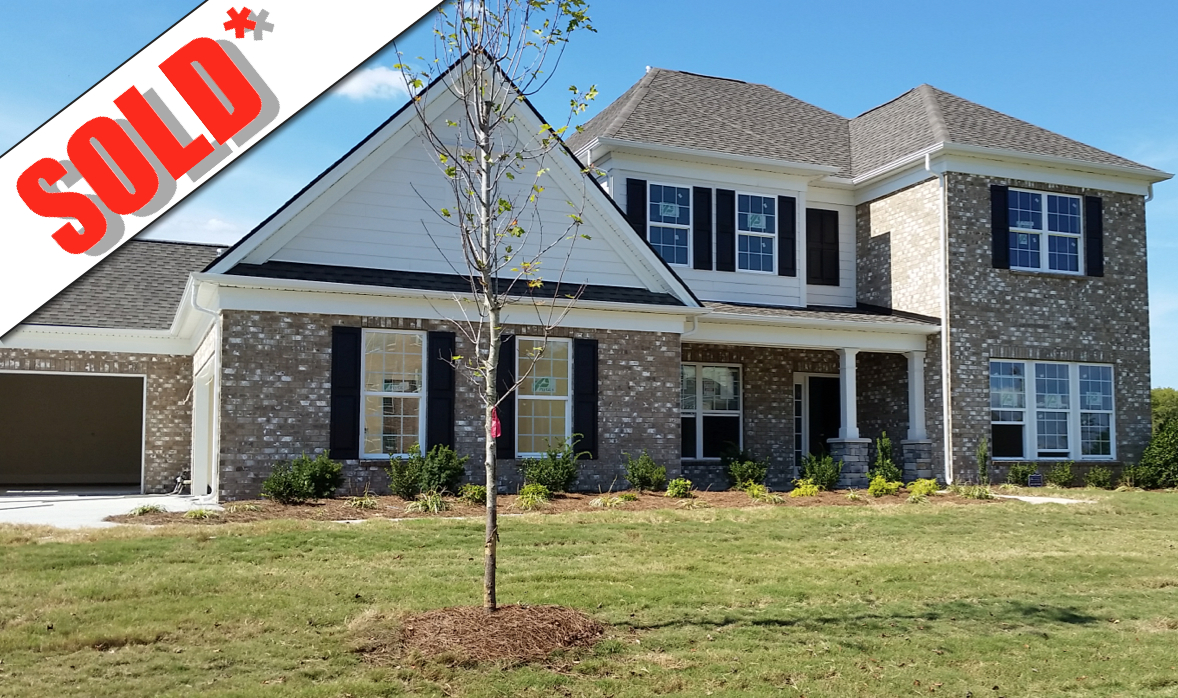 Sold this New Construction Brentwood Home to repeat clients of The Relocation Engineer.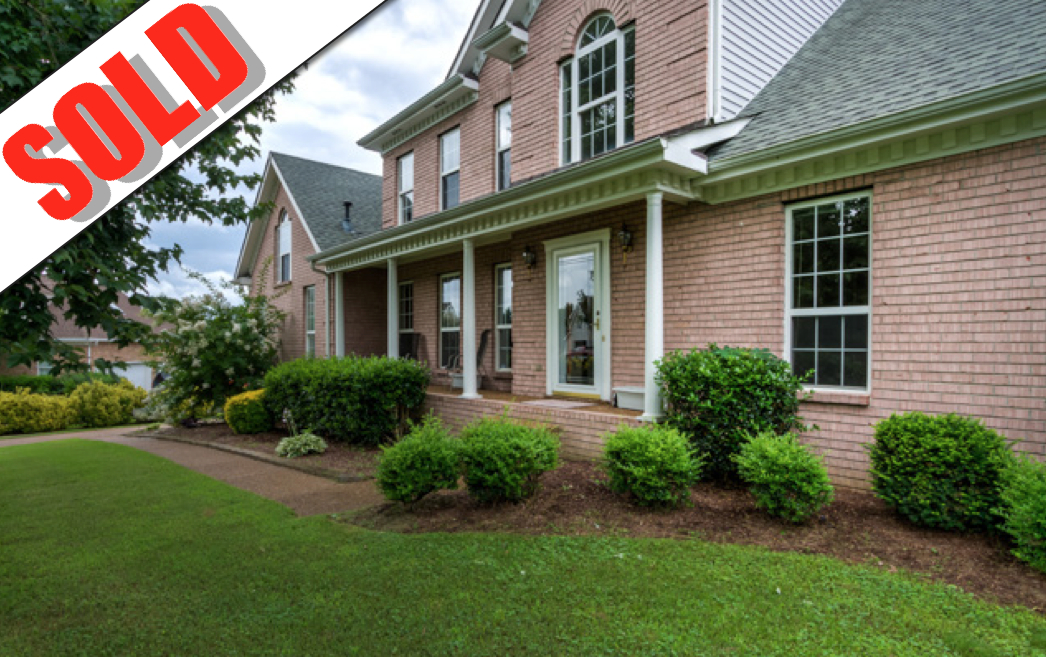 Repeat clients of The Relocation Engineer sold this home above in Thompson's Station.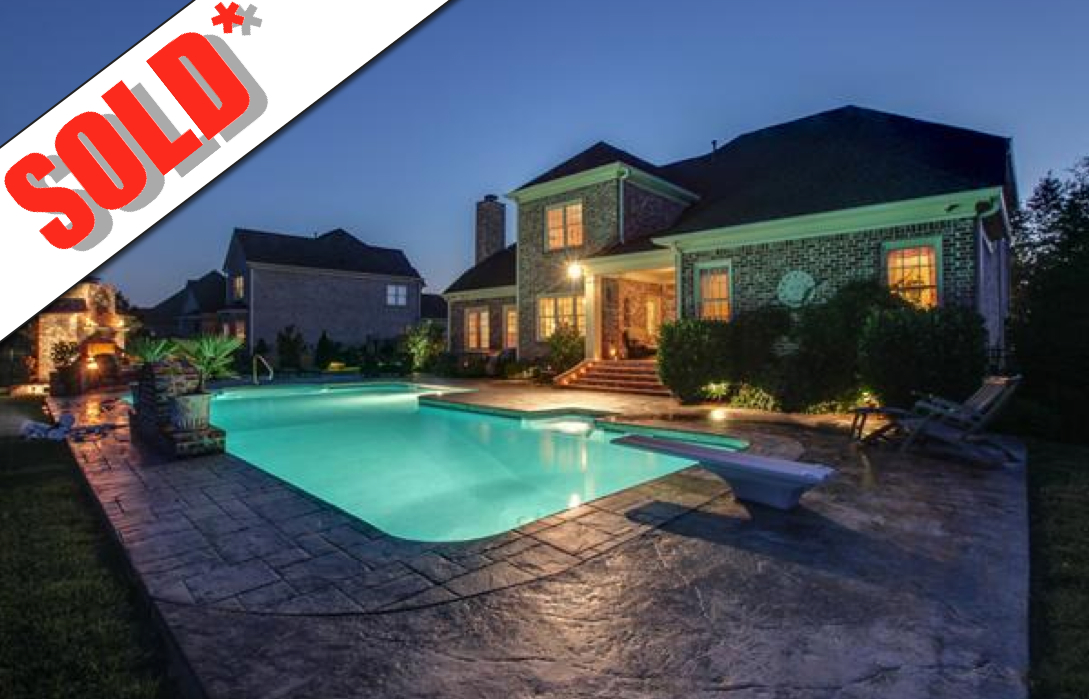 Our sellers of the house below were the buyers of the home above in Stags Leap subdivision.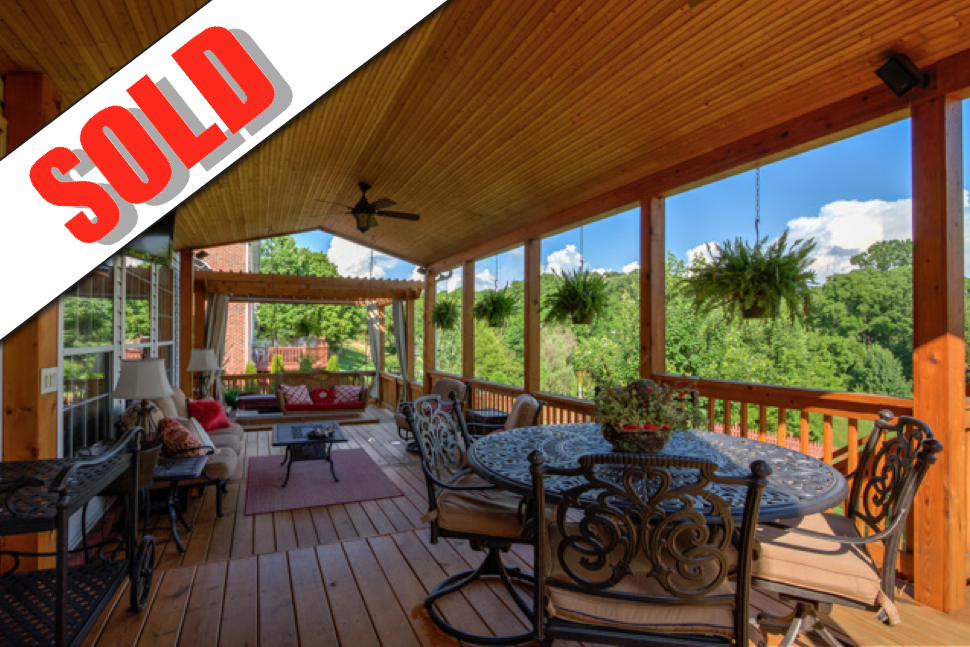 The porch above and the home attached to it were sold at above asking price in the first weekend in Cannonwood Subdivision of Franklin TN by The Grumbles Team.
In just a weekend at an Open House we sold this Berkshire subdivision home in Murfreesboro.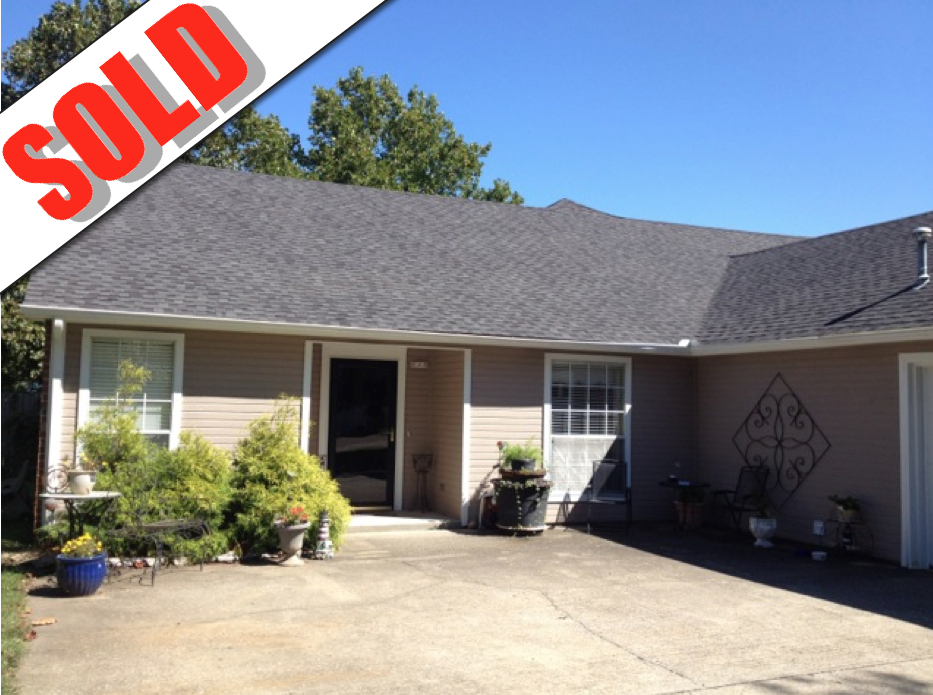 We sold the above Hunters Chase Subdivision home for clients and helped them move to a bigger home.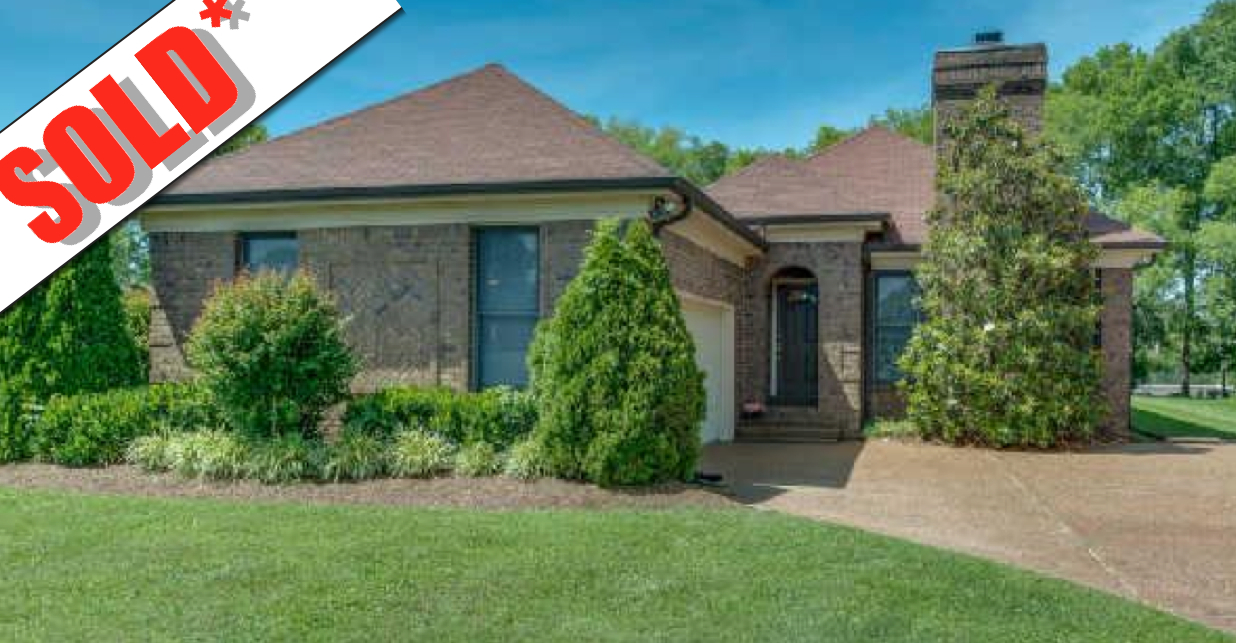 This Forrest Crossing area home had mutliple offers and we got it for our buyers.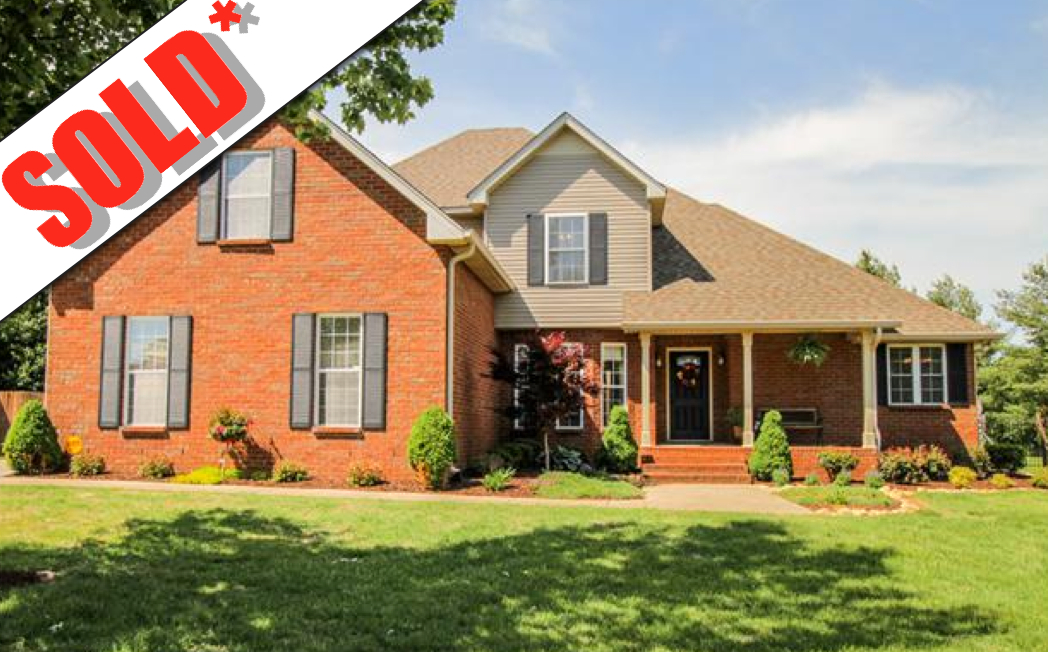 This property above was the only one our clients had to see to fall in love in Murfreesboro.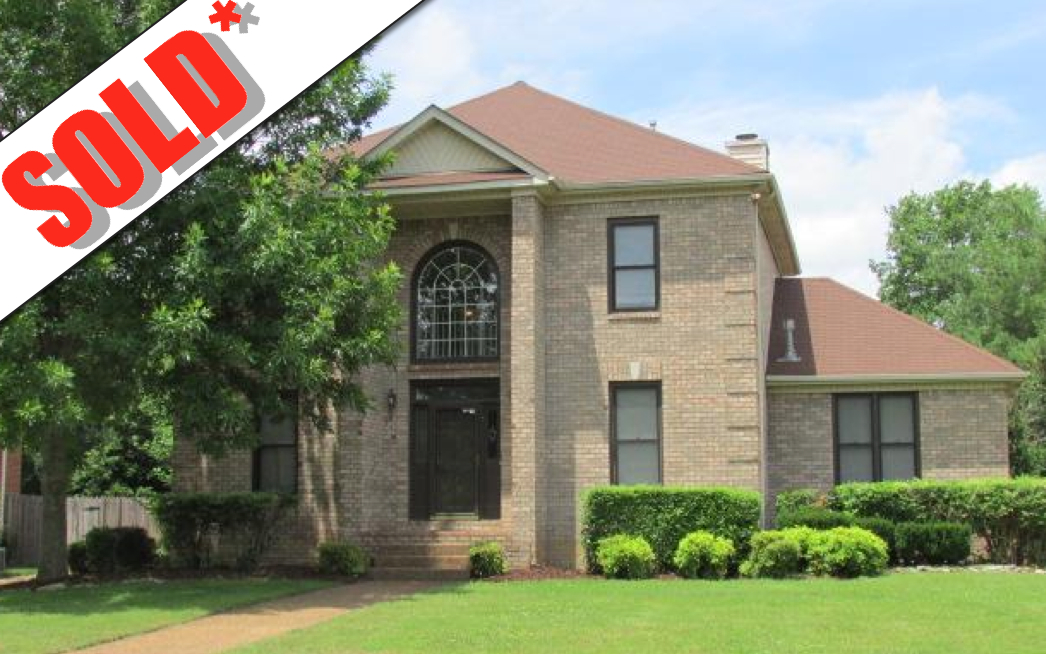 We found this home above for one of our buyers as a COMING SOON property.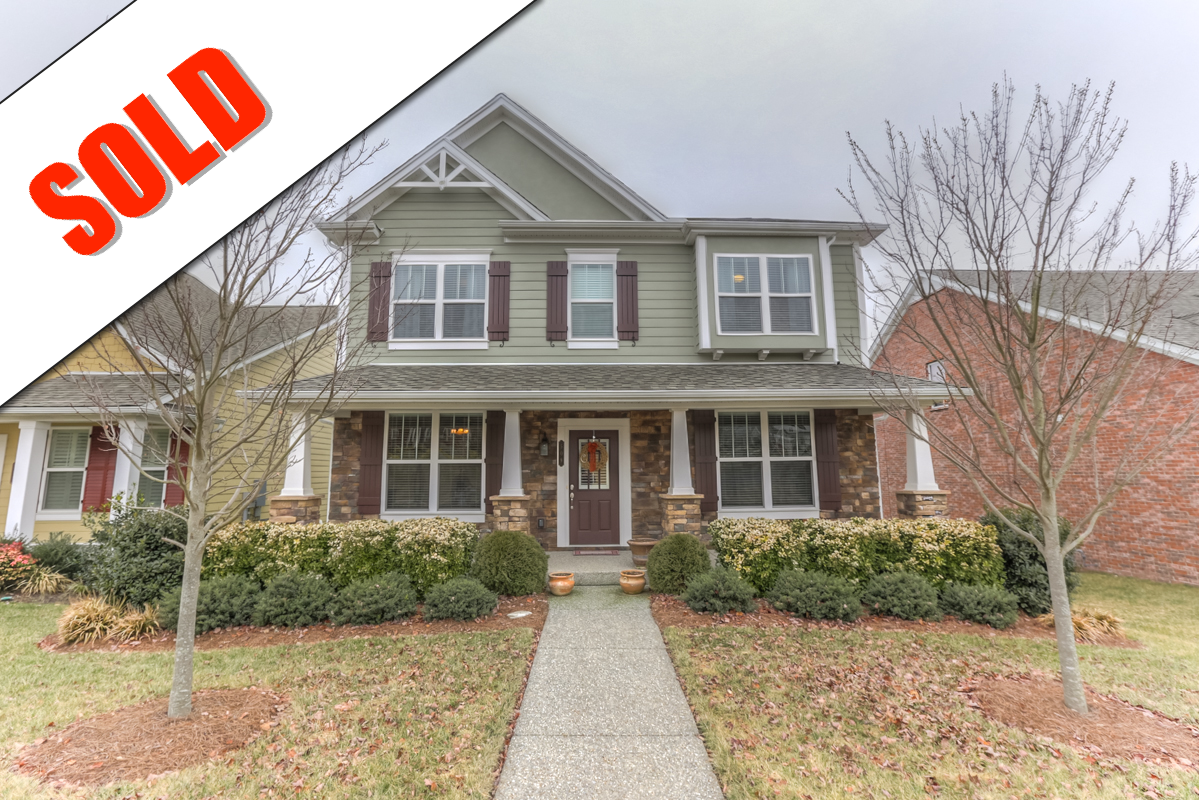 The Grumbles Team SOLD this Villages of Clovercroft home in just aa weekend.
The Grumbles Team was the Buyer's Agent on the home above in Spring Hill, TN.  Helping a family grow as their family grew.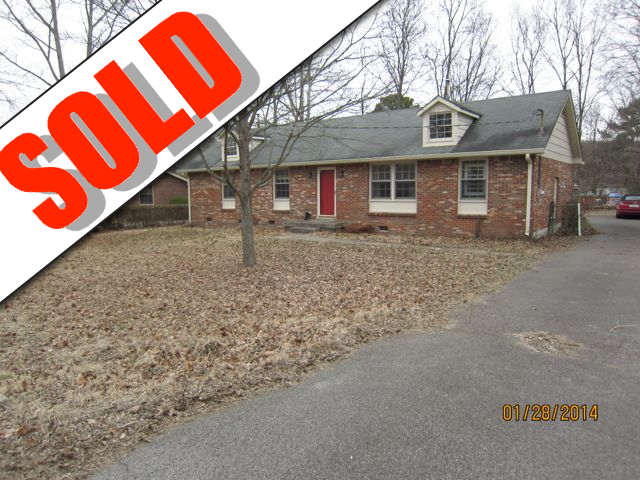 Sold this Nashville TN home form full asking price and quick too.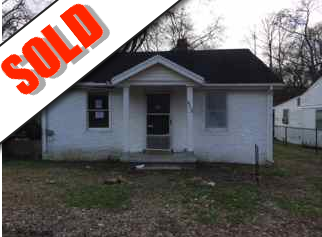 Sold this Columbia TN Foreclsoure for an Asset Manager out of Dallas, TX.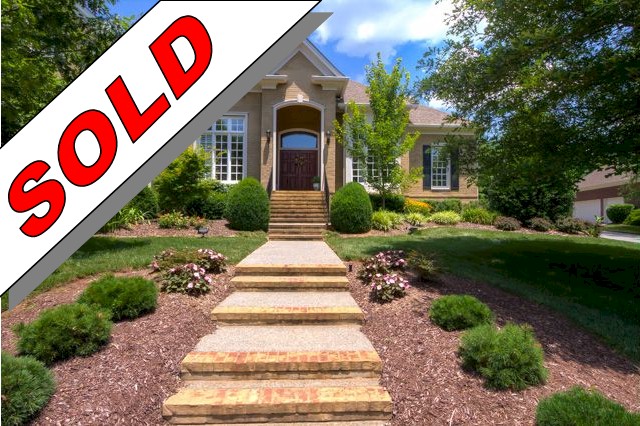 We sold this Carronbridge home for a 3 time client.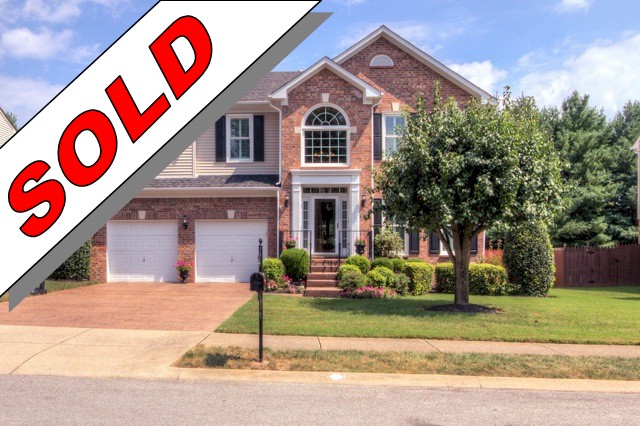 This home was sold at full list price in under a week as these sellers placed an offer on one of our listings, so we got them the results they wanted.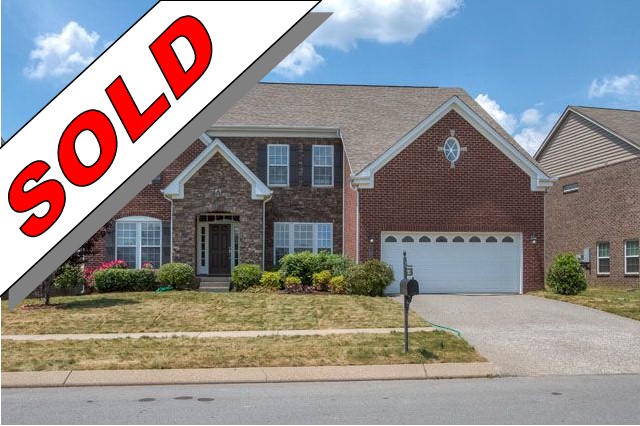 Nolensville TN Real Estate can also be serviced properly by The Grumbles Team, as the home above shows.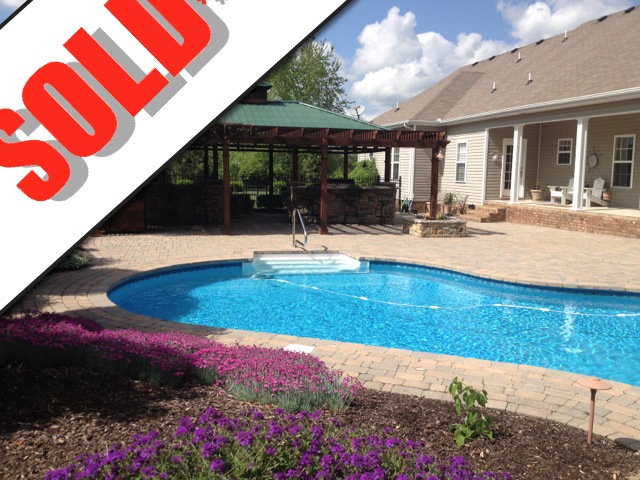 This pool comes with a fabulous home and a horse farm on 40 acres and The Grumbles Team was entriusted to represent the buyers of this fine home.  We know their daughter is going to enjoy having the horse at home instead of boarding it from now on.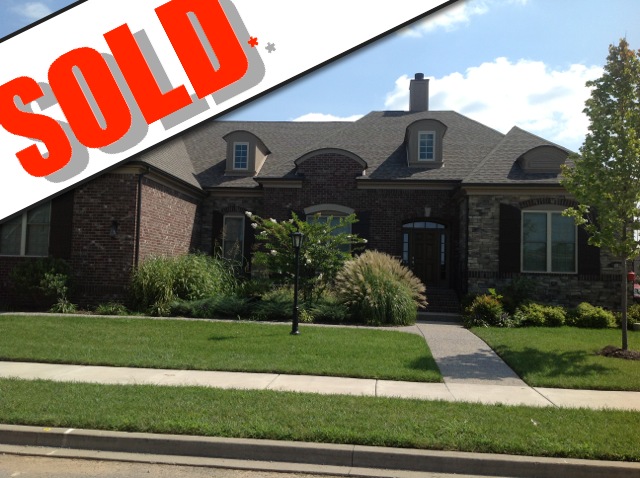 The Grumbles Team had familiar faces as the buyers on this house were past clients that wer buying wiht us again.  The Hadden Hall subdivision will be a great home for them.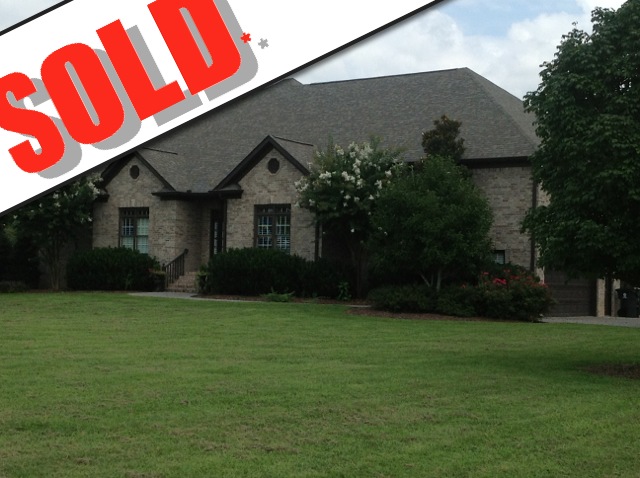 The Grumbles team represented the buyers of this awesome Whitehall Farms hom ein Franklin, TN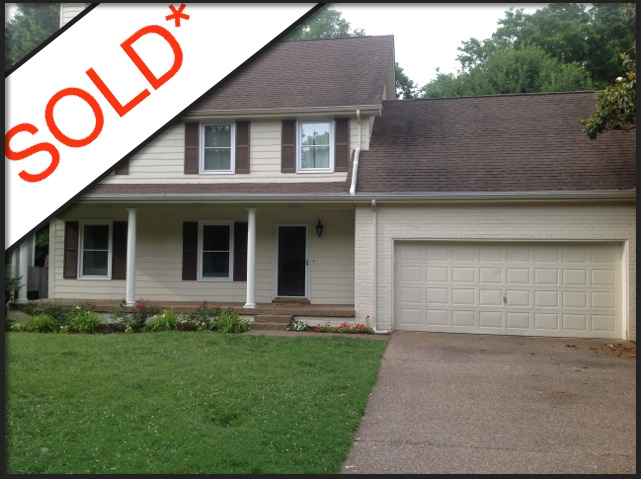 Our clients are glad to be in their first home in Maplewood Subdivision in Franklin.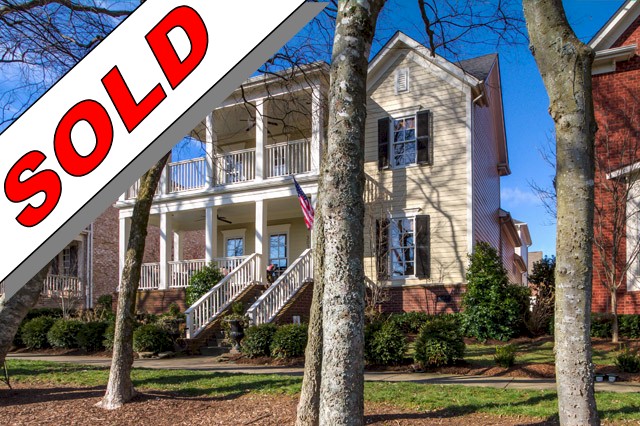 This is one of many Westhaven Community homes that we have sold.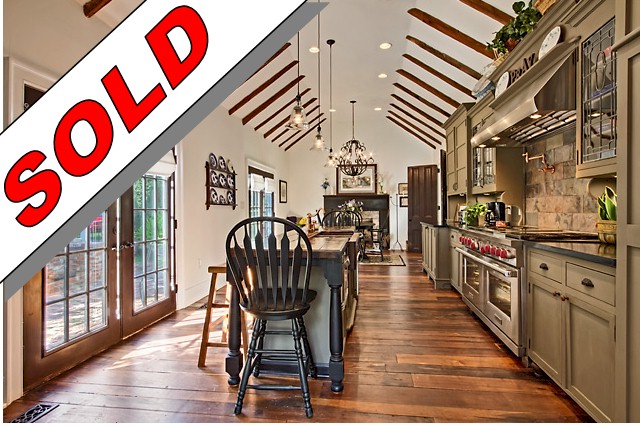 The home above was one my Favorite homes to sell and got the most views oniline as people just wnated to see and fall in love with the circa 1830 architecture that Debbie Laster so caringly preserved in this historic home in Brentwood, TN.  The property is called Mulberry Hill and is located on Concord Road just down from The Governor's Club.   She was a happy seller and the buyer is sure to enjoy the property.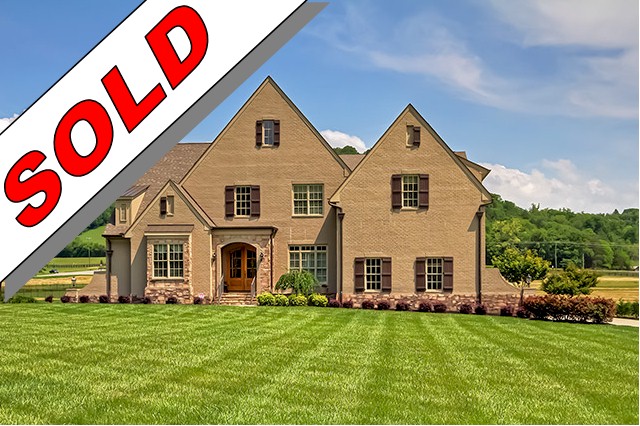 Small world as I met this family that lived only 3 blocks away from my old NC home and was able to help them sell this Franklin, TN home in Ivan Creek so the family could move back to NC.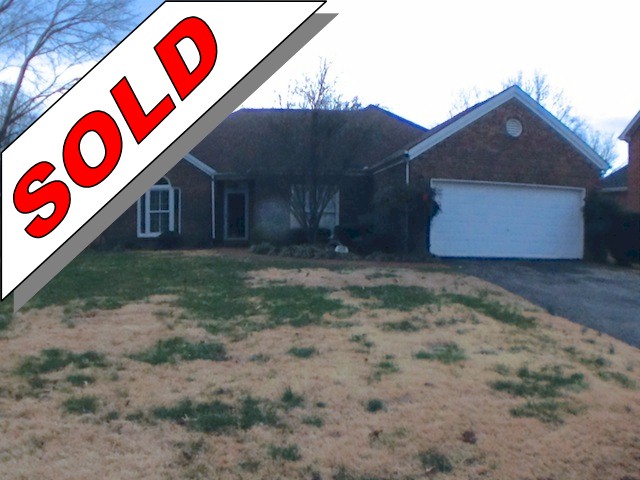 We helped Tiffany with the home shown above that she wanted to get sold quickly in Hunters Chase.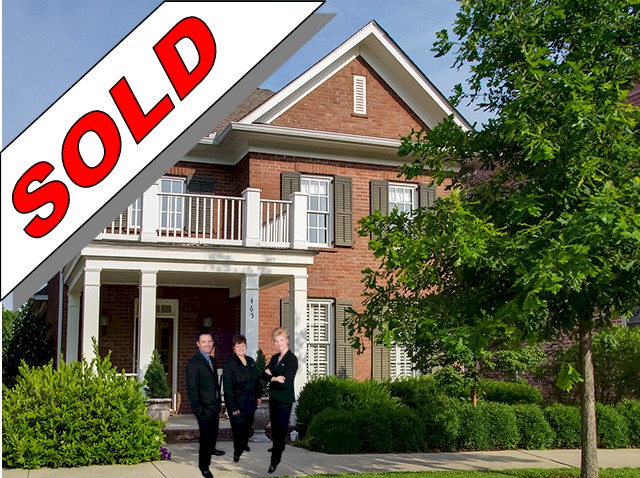 The Grumbles Team SOLD this wonderful Westhaven community home at 465 Wiregrass Ln Franklin TN 37064.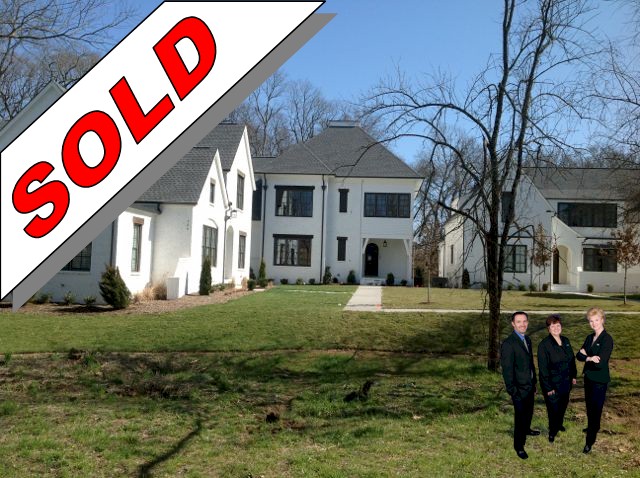 The Grumbles Team represented the buyers at this complete custom new construction from the foundation up at 508 Pearre Springs Way Franklin TN in Westhaven Community.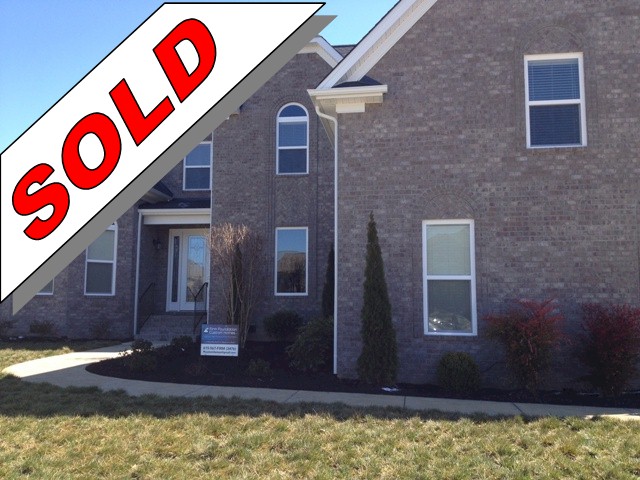 8063 Fenwick Lane Spring Hill TN buyers of this NEW CONSTRUCTION home were represented by The Grumbles Team.  Watch their testimonial.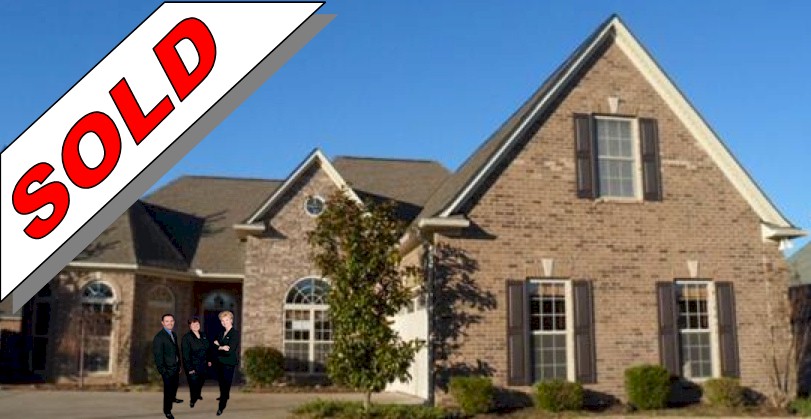 At 1090 NealCrest Circle in Spring Hill, TN The Grumbles Team represented the buyers on this HUD foreclosure capitalizing on the $100 down payment program.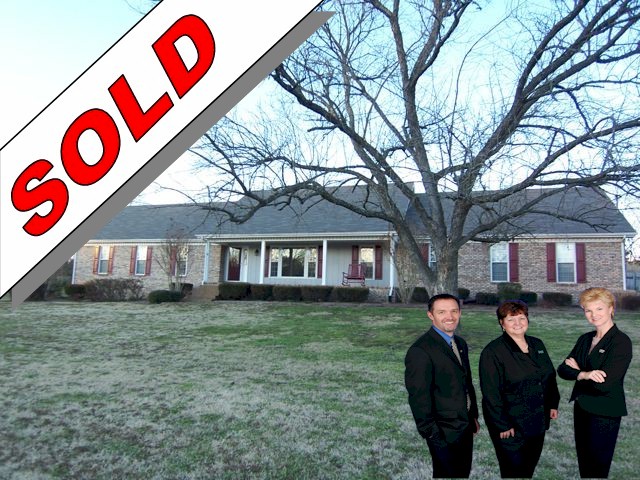 232 Brookhaven Drive Gallatin, TN was sold in under a week and we negotiated the best deal out of 4 offers we generated.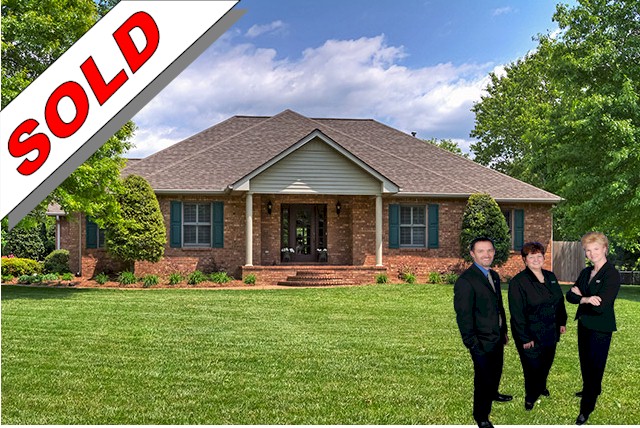 2235 Oakleaf Circle Franklin TN Was under contract in 8 days for more than the seller's list price. See their testimonial on our website.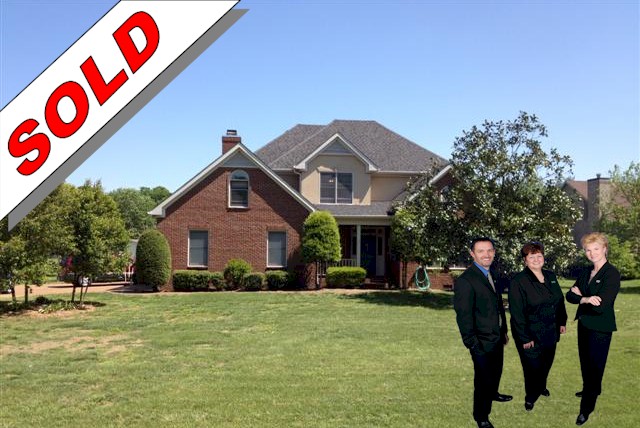 1356 Caroline Circle Sellers wanted a contract in 7 days and our team delivered it in 3 days for a full price offer.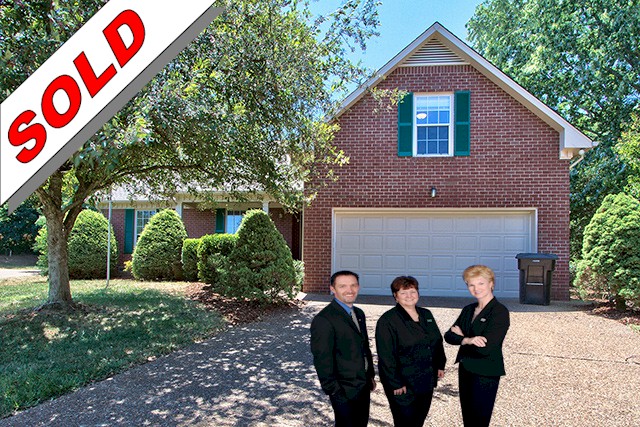 About Franklin:
Franklin, TN is a mid-sized small historic town with its roots in the Civil War.  The townis growing and it has a thriving downtown business district that offers events throughout the year to engage the community and celebrate on main street.  The Heritage Foundation of Franklin and Williamson County and DowntownFranklinTN.com handle most of these and some examples and times are:
Wine Down Main (Saturday in November)
PumpkinFest (Saturday in October)
Dickens of a Christmas (Saturday and Sunday in December)
Main Street Festival (Saturday and Sunday in April)
Main Street Brew Fest (Saturday in March)
Franklin Art Scene (Monthly)
Veterans Day Parade (November)
Franklin By the Numbers:
Founded in 1799
Population is approx. 68,000
Franklin, TN is the capital city of Williamson County.
About 30 square miles is the geographic size of Franklin and it is growing
Franklin is the wealthiest TN city and is in one of the wealthiest counties in the US
Median annual family income is over $91,000.
It consists of the following zip codes

37064, 37065, 37067, 37068, 37069

It is located 20 miles South of Nashville and is flanked to the North by Brentwood and South by Spring Hill.
2,034 single family Franklin homes sold in past 12 months (ending 11/1/2014). Average home in that period was 3,082 sqft and average sale was for $467,815.  The largest was over 16,200 sqft and sold for $5,000,000.
243 Franklin condos sold over the past 12 months with an average sales price of $221,321. 
Franklin Subdivisions:
Franklin by Pricepoint:
 Franklin is made up of two school districts, The Franklin Special School District (FSSD) with grades K-8 and Williamson County Schools with K-12.  Based on the location of the home you choose in Franklin your children could be zoned into FSSD and that means you would incur an additional tax for FSSD schools.  The FSSD lines currently split some subdivisions so make sure to clarify the exact address when verifying school zoning.  Regardless of the zoning under 8th grade, they all attend a Williamson County High School and in Franklin that would be Franklin High School, Centennial High School, or Independence High School.  
In addition to the public school system in Franklin there are many private schools offerings including Battle Ground Academy, Franklin Christian Academy, Franklin Classical School, Grace Christian Academy, and St. Matthew Catholic School.  Beyond this there are many other choices for private learning institutions in Williamson County outside of Franklin.
Mike Grumbles's Blog Posts
Home Selling
–

over 3 years ago
Home Buying
–

almost 6 years ago
Real Estate Market Trends
–

almost 6 years ago
Real Estate General Information
–

almost 6 years ago
The Relocation Engineer video Testimonial from a happy buyer of Franklin TN Real Estate
The Relocation Engineer with The Grumbles Team video Testimonial from a happy buyer of Franklin TN Real Estate in Westhaven Community.
Skills
Our Team has:
Short Sale Foreclosure Training
Certified Negotiation Expert
New Construction Certificate
Testimonials for Mike Grumbles
Ed Blach and Chris Franey

08/10/0010

"The Grumbles Team went the extra mile to find us the best value in a home and to explain the process at each step. The team went from a working relationship to a friendship and they were not afraid to dig to find our dream home at a dream price."
Introducing a fresh new look for your Profile.
Click the 'Edit Profile' button below to enter 'Edit Mode' and continue the tour.