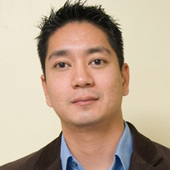 Real Estate Agent
Michael Ha Elmhurst
Woodside, Maspeth
Elmhurst, NY

—

Rego Park, Forest Hills, Jackson Heights, Corona, Middle Village
Elmhurst, Forest Hills, Rego Park, Woodside, Corona,
Maspeth, Middle Village
Elmhurst , NY 11373
---
Realtor serving the Queens, Elmhurst, Forest Hills, Woodside, Rego Park, Corona, jackson Heights, Maspeth, Middle Village and surrounding neighborhoods
Get to know Michael Ha Elmhurst
This is a story of my life and how I came to be a Realtor:
I am the youngest child in a family of 4 children. I have two sisters and a brother; of the three siblings two were born deaf.
We were raised by my mother who worked 12 hour days 6 days a week. We lived all over Queens and eventually settled in Ozone Park where she developed cancer. She fought and won the disease, but not without losing our home to the bank in a foreclosure proceeding.
I started working at office jobs and various sales positions at a 17. I later joined a construction union at Local 46. I worked my way up the ladder and became a Foreman and during the same time period I invested in commodities, stocks, and mutual funds, and eventually was able to purchase my first home at the tender age of 25.
Fast forward to 2007, and wanting something more for my family I decided to join the real estate industry, here is where it got interesting for me... I came in when the market peaked and of course the financial melt down that followed in 2008, so I realized then that... I needed to set myself apart from the rest of the pack... so I developed systems and spent massive amount of time and resource on training to better service my clients and developed a passion to truly wanting to help homeowners achieve both a better return on their money from the sell of their home as well as making the home selling process seamlessly simple and positive.
Another simple reason why I do so well; is because, I above all people understand what it means to live in a home and then have it taken away from my family with no outside support or a place to turn to for help. And so my mission is to ensure that I can help every homeowner realize that no matter what the current situation may be, that they are not alone...
My unconventional, out of the box thinking and well rounded knowledge of construction, economics, and most importantly... people... will get you maximum marketing exposure along with top selling price in the the quickest selling time, GUARANTEED!!
Michael Ha Elmhurst's Blog Posts
Home Buying
–

about 7 years ago
Home Buying
–

over 7 years ago
ActiveRain Community
–

about 9 years ago
Real Estate Industry
–

about 7 years ago
The ByeByeLandLord Team - introductory video
Testimonials for Michael Ha Elmhurst
From Khan Family:

07/12/2013

I just want to thank Michael and his real estate team for selling my home when my last agent could not after six months of trying. Michael brought me more showings in the first month of the listing then my last agent did for the whole six months of the listing agreement.

His understanding of marketing bought in a lot of buyers. The approach he used with us and the buyers made the transaction easy and when we needed answers, he was there for us. His system and tools helped us as owners track the amount of buyers that was looking at our home online. It also helped us to see what other homes in our area is currently selling for and have sold for, so we can competitively price our home.

Michael always made us feel that we mattered and that our circumstance was more important than his. We have recommended Michael to our family and friends, and we also recommend him to you.

If you have any questions regarding his ability as a caring realtor please feel free to contact me anytime.

Sincerely yours,

The Khan Family

From David and Susie Kan:

05/22/2013

Just wanted to say thanks for all the hard work you put into marketing and getting my home sold for the FULL asking price, even with all the other homes that were on the market in my complex.

Your team always kept me up to speed regularly with what was happen, and I never felt as if I was just another customer. Your dedication to your profession and my home set the bar for all other Realtors to follow.

I will always refer you to all my family and friends.

From Derrick Eng:

04/29/2013

Mike, thanks for all your advice and support in helping me sell my house. Your comparable market analysis was in-line with the current market conditions. Because of your relentless understanding of buyers and marketing I believe my house was sold for the most amount of money and closed on time without delays.

I never realized the amount of knowledge that is needed in selling a house, but thanks to you and your team I will never try selling my house on my own again. It's like the saying goes "you don't know what you don't know" until it's too late. I've wasted time and money prior to listing my house with you, not realizing that the longer my house was for sale the more money I was losing, and that when I did get an offer I didn't know how to negotiate the deal which eventually fell through.

Thanks, and I will always refer my family and friends to you.

Derrick Eng

From Gloria Gonzales:

01/15/2013

I just wanted to say; thank you and your team of professionals in assisting me on purchasing my first home. I have nothing but praise. All my questions and concerns have been answered in a timely manner. I felt comfortable and confident in your ability in completing the transaction. You're honest and fair dealing has shown me that the right Realtor can make the difference.

Thanks again for your support and patience, I will recommend all my friends and family.


From Julia Kim:

01/01/2013

Thanks for all your help in helping me get into this house, your recommendations from the real estate attorney, contractors, home inspectors, and the mortgage, helped me feel that I was making the right decisions.

I never felt like just wanted the sale and leave me to do the rest. You were there to answer my questions and concerns.

I appreciate all that you have done and I will always recommend my family and friends to you.

Julie Kim via http://byebyelandlord.com

From Paul and Michelle Gray:

12/28/2012

We were very serious about selling our home as quickly as we could, but also wanted top dollar for it at the same time find a home that was to replace the one we were leaving. With your hard work, we had an offer within 5% of our asking price in just two weeks and a new home to move into all within the same month!!

It was nice to know that there were professionals there to help and advise us on how to price and market our home. Thank you, Michael and your team. It was just a really pleasant experience, and we really appreciated the professionalism of everyone we dealt with. I would have no hesitation recommending you and your team to anyone who is really serious about selling their home.

From Gary Fung:

10/26/2012

I just wanted to express great satisfaction with the job Century Homes Realty Group has done for us. My property was listed twice with two different agents for over a year.. and no body was able to sell my property.

Michael and Vinson not only sold my property, but got us an offer 2 WEEKS! And sold it WITHING 2% of the asking price!!

They also keep us informed with every details of the process along the way, the good and the bad, so we can make intelligent decisions.

I would highly RECOMMENDS this company to anybody looking to sell. I know they will work really hard to get you want you want.

The Happy Seller,

From Charles, Medeline and Jeanne Russo:

10/11/2012

We just wanted to thank you for all your hard work, the resources and knowledge you provided us helped ensure that, Jeanne got the most money.

Your knowledge, empathy and understanding about situation always us fell that this was always much more than a business transaction for you and that you have done more than what was required. You took care of us from the beginning to the end and beyond, you are truly worth every dollar.

You hanled every aspects of our lives with the utmost respect and professionalism. We know that if, we had chosen any other REaltor, we would be wrting a different ending to this story.

Thank you from the buttom of our hearts and may your business continue to flourish for many more years to come.

Charles, Medeline and Jeanne Russo

From Tommy and Linda Chan:

09/29/2012

I just wanted to thank you so much for working hard on my home. I still cant believe that you and your company sold my house in two weeks and for the full asking price!!!

I also wanted to thank you for making this deal smooth... I know that the buyer had issues getting the mortgage and your team helped resolved that issue so that we can close

I will always recommend you and your team to my family and friends, I know you will do a great job selling their home.

The Chan Family

From Meryem Kurun:

09/06/2012

My house was up for sale over a year and listed twice with two local Brooklyn agents and they failed to sell my house.

My brother had a college who sold their home with Michael in Queens and referred him to me. I wasn't sure if a out of town Realtor would be able to sell my home but I gave it a try.

After only three months of active showing Michael got me a buyer and sold it within 4% of the asking price.. He actually sold it for more than I thought it would go for. His making works... period.

And during the closing process a number of serious issues arose and Michael was always there to explain the process and controlled the situation. He negotiated and helped resolved all the issues.

His experience and resources helped me close my house. I would highly recommend Michael to all my family and friends... so should you.

Thank you Michael for everything you have done...

Meryem Kurun,
Introducing a fresh new look for your Profile.
Click the 'Edit Profile' button below to enter 'Edit Mode' and continue the tour.