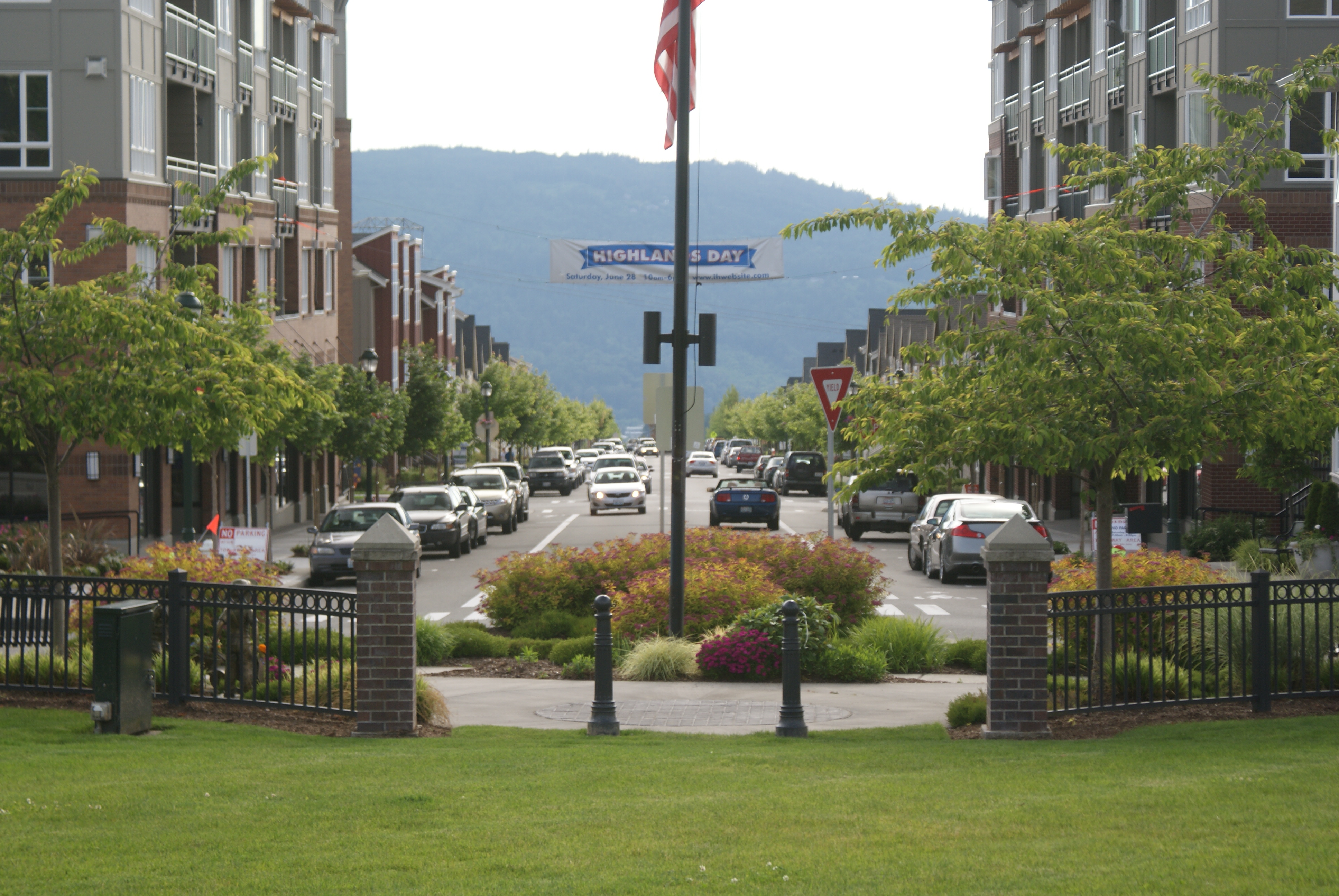 Get to Know Matt Jensen
Welcome & Thank You for Visiting!
I specialize in residential real estate offering exclusive representation to buyers or sellers in King County's Eastside and Seattle. I am also very experianced with land acquisitions, multi-family, commerical investing, forclosures and short sales. My client's goals are paramount and their success is achieved with uncompromised excellence, high integrity, professionalism, dedication and good old fashioned hard work. I align this with 20 plus years of residential real estate experiance, sharp negotiating skills, the most current market knowledge, creative problem solving and personalized buyer and seller strategies -  for your best results in demanding market. My word is my bond and my #1 goal for you is that you will recieve such a high level of personal service from me that you will gladly recommend me to your friends, family, neighbors, or co-workers!
Certifications
~Managing Broker's license - Washington State's highest license awarded for real estate.
~CRS designation - Certified Residential Specialist (Only 4% of all realtors hold this designation.)
~ABR designation - Accredited Buyer Representative
~CNE designation - Certified Negotiation Expert
~GCREP-GL designation - Green Certified Real Estate Professional-Green Leadership 

Awards
~RE/MAX 100% Club Award 2006; 2007 (high producing real estate sales award)
~The Cascade Team Real Estate most closed listings & purchases NWMLS 2008; 2009; 2010; 2011; 2012; 2013; 2014; 2015; 2016; 2017.
~Top 10 producing real estate agent King County's Eastside 2010 through 2017.

Skills
As a native to the Seattle area, I have a broad knowledge of the general Puget Sound region.  I know the history, I have watched it grow and develop over the years, and I know the area very well geographically.  To stay current with active home inventory, I am constantly touring homes and analyzing home values through detailed reports.  I also regularly check absorption trends to anticipate where the local market is heading.  I have watched the area cycle over the years and I know our local market very well.
Some of Matt's clients:
01/11/2016
If anyone is thinking of selling their home I highly recommend Matt Jensen. He got us a quick sale to a nice couple and we got TOP dollar!! He is easy to work with and gets results! -Karen & Todd Demarest Matt, Wanted to express our sincere thanks for helping to guide us through the home buying process here in the Highlands. We look forward to the day when all the leg work will pay off and we will be settled into our new home. We feel confident and blessed that with such a great agent and "good guy", we will succeed someday soon. Thanks for your patience with the TB delay. Fingers crossed. Thanks again. -Rob & Lia Joseph To Whom it May Concern: Matt and his team handled the sale of my house in Issaquah Highlands. I chose to work with Matt because I saw that his office had handled several recent sales in the community. He was very knowledgeable about the market and market trends and familiar with Issaquah Highlands which helped put me at ease as this was my first experience as a home seller. It was a very low-effort experience for me with online document signing and most communication happening over email and phone calls with a single face-to-face meeting which was ideal for me given my busy schedule. He and his team were also very patient and helpful working with me and my situation, handling the interactions with my tenants and property manager. Once the listing process got started it progressed very quickly with multiple offers after just 3 days on the market, concluding with accepting an offer well over the listing price. Simply put, I am extremely satisfied and highly recommend Matt and The Cascade Team. Sincerely, -Michael Tajon Matt - Thank you for all the help getting our house sold! You and your team have done a great job and we will recommend your services to anyone who asks us. Maybe we will talk again when we return to the US in a couple of years and you can help us find a new house in the Highlands :) Thanks again. -Corey Farrell Matt, Thank you so much for helping me sell my home. It was really nice working with both of you. I appreciate all of the extra help you gave me throughout the process, especially when life got really busy for me at the end. The staging was great. Setting me up with Jacob to get my place fixed up was a huge help. Plus, coordinating the work with Absolute Glass for my mirror and window really exceeded my expectations. Thank you again! -Jeff Woodell Awesome, thanks Matt! We have really enjoyed working with you and your team. Thanks to Kathi for the great tips for staging, Allison for the listing work, the great photography, and Stan for the open house, and of course you for your awesome advice all throughout. You are the best!! -Saurabh and Rose Thanks for all your help, Matt!! It was our first time selling a house and it was a great experience-- thanks to you and your team:) -Shay & Todd Jackman Hi Matt, Thank you and we enjoyed working with you! Thank you for your referral on the home inspector. We had such a positive experience with him that I've decided to transition in the next year or so to a career in home inspections so that I can assist home buyers with the information they need to help protect their investment. I will gladly refer your name to other persons interested in selling their property as our experience with you has been fantastic! Take care, -Craig & Benita Lamp Thank you, I have sold and bought many houses in my life. So far you are the BEST REALTOR. Thank you. -Angie & Jorge Perez We selected Matt to sell our house in Issaquah Highlands. Matt was very clear in his explanation of the best time options to sell our house and helped in all phases in the lead up to the date, including staging. Matt was very professional at all times, his staff were friendly and efficient and were willing to work around our other time commitments whenever needed. Once we came to the listing, showing and negotiations, everything went very smoothly and Matt guided us through each step of the way. Everything Matt said would happen did. His knowledge and personal manner really built trust and we could not have been happier. Matt's approach is one of partnership and guidance and he makes a stressful time a lot less hassle than what it could be. We got multiple offers within 24 hours and sold on day 3 for more than asking price. Matt is acting as our buyers agent for our new house as we couldn't wish to find a better partner out there. We have come across agents in the past who didn't really work in our estimation or seemed to be in it for themselves. Matt is genuine, delivers and is a top class professional. Highly recommended. -AJ & Jennifer Coughlan Hi Matt, When I was checking to see my home sold on Redfin today, I found a house that sold in my old neighborhood which I know was a much better house than mine... And it sold for less than my house at $590,000 (my house sold for $606,000). Thanks again Matt, you a master at your profession! Best regards, P.S. You were right about the roof being a 50 year shingle and we remembered wrong. I remember saying the roof was only a 40 year roof. I found out for certain it is a 50 year roof. -Jung Kim We have known Matt now for 3.5 years as he helped us by our first house in WA a little over three years ago.... Just this past month we approached him about buying another house in the Highlands. It's amazing how well you think you know someone only to find out that he's even better than you remember! The amount of information, guidance, advice, and effort are unparalleled. While Matt appreciates the fact that buying a house is a very emotional purchase, he does very well to balance the emotion with reason. Without insult or sarcasm, he places facts in front of the buyer allowing for intellectual decision making. This, of course, ensures that your decision is one that not only focuses on short term but long term as well. Once the house has been selected by the buyer then the hunt is on! He is a master negotiater with relentless pursuit. Matt leaves no stone unturned for tactical edge while carrying himself (and ultimately the buyer) in a class manner. With his many years of listing houses as well, Matt knows the hot buttons and easily bridges gaps to find mutual acceptance between buyer and seller for terms, pricing, timing, etc. There is a reason Matt is so successful. He is very polite, knowledgeable, always upbeat, and has a never ending bead of confidence. Do yourself a favor and take a walk into his office to see all the brass hardware on the walls....The guy is a winner. The process to buy and sell a house is stressful. Be sure to partner with someone who can ease the process. Choose Matt- we are glad we did. -Alex & Shari Peran Thank you again for the great job! We're both thrilled at the amount you got for us after the years of being convinced we'd lose money. This makes us feel much better going forward to buying wherever we end up. We appreciate all the time you took with us and how hard you worked to get us the best deal. -Natalie & Dallas Murry Matt recently sold our home for us in the Issaquah Highlands. We couldn't be happier with the experience. He got us in to a bidding war and we sold for $40k over list. He was very professional and represented us very well when things got heated with other agents. The listing that he created for our home was amazing. I love the pics that were taken. We highly recommend him. -Allison Rau-Stahl Our family was quickly expanding and outgrowing our small condo in the Issaquah Highlands. The issue was that with the market having been on the downturn, we were fairly certain that in order to sell our home and buy a new one, we would need to come to closing with a significant amount of funds in order to sell our home without short selling. When we were selecting Realtors to list our home, we knew we wanted to go with Matt Jensen. Anywhere you walk within a 5 mile radius in the Issaquah Highlands, you see Matt's real estate signs. We quickly realized he would be the best person to advise us on what our real estate options would be with regards to our situation. We went into our initial meeting, fully prepared to list our home but after a very educational discussion with Matt, he advised us to keep our home as a rental, and use the funds we would have come to closing, as a down payment on a new home. With a Movie Theatre, groceries and other commercial properties being developed just down the street, the market was back in a positive turn. We didn't even think this would be an option for us but after doing a little more research, we now have tenants lined up for our Condo and we're well on our way to getting preapproved to purchase a newer larger home. Matt could have easily continued on with advising us to sell (and benefit through the commission he would have gained) but in the end we felt he really was just doing the right thing by us. He is an honest, knowledgeable Real Estate broker and we would recommend him to anyone needing sound advice about selling/buying on the Eastside. -To-Quyen & Kyle Yasui Matt, Thank you so much for all that you did for our family in helping us sell our old home and buy a new one. We love our new home and see it as a miracle and an answer to our prayers that we have a home that has everything we had hoped to find in a home. Along with that, we see your hard work and generosity as an amazing blessing which helped make it all possible. Please forgive us for taking so long to send you this thanks. After living in our house for a week, we were excited to learn that we are expecting. It made things extra busy for a long while as we dealt with some severe morning sickness. But that is behind us now, and we are thrilled to be welcoming a baby girl into our family in November! Please accept our sincere gratitude for all you have done for us. -Jared & Paige Weed Thanks, Matt! I find your marketing program to be very exciting, and I am sure no one else is doing what you are. Your expertise shows in the sales I see in your development. Almost pity the owners who don't seek your services. Will review the information you sent and complete this appraisal report as soon as possible. -James "Jim" Girardot (president, Appraisal One, Inc.) Hi Matt, Thank you so much for helping us sell our house. Given that we were remote we had assumed that it would be more complicated to make this transaction happen. You and your team made the process so simple, transparent and painless. We could not have asked for more. I am sure you have tons of great testimonials but if there ever a need for a referral please feel free to ping us and I will personally call them to let them know what a great team you have. Thanks, -Bharathi & Raj Matt, Thank you for the excellent service in selling our house. We know it wasn't the easiest having the relocation company involved, so thank you all the more for your patience and persistence through the deal. You and Kathi went above and beyond with the assistance on the repairs and coordinating contractors. We're so happy to have worked with you and have nothing but the best things to say about you both. All the best, -The Krassners Hi Matt, Thanks a lot for your hard work in the past six months. We really appreciate your help! Have a great fall! -The Kong Family Matt- Thanks for all of your help with the sale of the Krassner home to my clients, Jeanne & Bill. Your help and support throughout this transaction was invaluable. Hope you enjoy good wine – this is one of my favorites ! -Craig (fellow real estate broker) Matt, I woke up breathing a little easier this morning! I wanted to write to you and say thank you for everything you did to help with the house sale. I'm glad we decided to use you as our agent from the beginning even though at the time we didn't even know you! Thanks for sticking with us through this process. What I appreciated the most was your empathy throughout the short sale process and treating a random client like us as important clients. Also leaving a house vacant for you to sell was not ideal. Thank you for answering phone calls, returning emails quickly and keeping us updated throughout the entire process. You're first class and I wish you continued success. Thanks Matt. -Brandon Dyvig (Batman Card) Thank you for the impossible... Turning an unfortunate situation (beyond your control) completely around - Thank you so much! It was legendary... thrilling... extraordinary... just like BATMAN, just like YOU! Happy New Year! January 22, 2012 -David Thai I was really glad to work with you throughout the whole selling process. You are a really great professional and valuable asset in Issaquah Highlands community. My goals were met and you sold my house for more than I hoped for! I'm definitely recommending you to anybody who needs to sell a house in Issaquah Highlands! -Yun Park Thank you for everything, Matt. You were very professional, personable, and a straight shooter, which we appreciate! -Tina & Greg Becker Matt is an amazing real estate agent and really goes above and beyond for his clients. He is the reason that I ended up with the condo that I have because the seller was going to turn down my offer, but Matt was able to make the deal. He really went out of his way for me! When the time comes for me to upgrade to a bigger house or condo, I will be calling Matt. -Nicole Weist Recently I decided to sell one of my homes in Seattle. Completely underwhelmed by the first three agents I interviewed and quite frankly disgusted with real estate agents in general, I tried to sell by owner. Until one day the phone rang and it was Matt Jensen on the other end of the line. Instead of beating around the bush soliciting my listing like he had an interested buyer, he point blank told me he would sell my home if I gave him the opportunity. What I liked most about Matt is he told me how he would SELL my house rather than just telling me what he do to market the listing. Matt thinks out of the box, he's quick on his feet and improvised very well when thrown a curve ball. He was always very responsive, which I also liked. Because of Matt, I sold my house for a better return than what I would have received elsewhere without question. What you see is what you get with Matt and what he says is what you can expect. He is very down to earth & level headed, smart, honest, genuine and trustworthy. I recommend him to anyone who is serious about selling! -Jim Lamke I have known Matt for over 20 years. He is a highly dedicated person to work and his family, exceptionally honest & trustworthy and most importantly is a great person. I can honestly say without hesitation that he is the best Real Estate Agent on the west coast. He has handled multiple home/property transactions for my family and always taken best care of us. He is timely, exceptionally knowledgeable and understands that his customers must be serviced at the highest level. His clients are loyal. I would very highly recommend Matt as a business partner, agent and/or trusted friend. -Harald Hugus Matt has provided excellent and responsive service for me and my clients. I look forward to the opportunity to work with him on all my real estate matters in the future and those of our clients. -Dan Pharris (attorney) Matt is an excellent real estate agent. We got in touch with Matt while we still live in Chicago area. He went extra miles to find the right house for us. We are very happy with his performance. -T Shen If you are looking for an agent of his word, an agent of action (not talk) and an agent that you can trust, then Matt is your man. Matt continually worked with me to develop a plan that would sell my aging condo in a dreadful real estate market. Not only would did he continually come up with innovative ideas to bring interest to my property, he listened and acted on my ideas as well. Together, we worked through a most difficult real estate market and successfully closed the property. I would definitely partner up again with Matt on my next real estate transaction and would recommend any of my friend/family to him as well. After all, your agent works for you; you don't work for them. Matt gets that! -Paul Ausserer I did not know of Matt before using him on my last property search. I actually chose him simply from his photo on the real estate website. He looked knowledgeable and personable, and is said "that is the guy I'm using". And I certainly put Matt through the paces. Three full months of driving from one end of the Puget Sound to the other. There was never a time when Matt would say" I can't do that" or " I haven't had time to look into that". This guy was on top of every conceivable property search and stayed within the boundaries of my desired property search. I would choose this guy over any other that I have dealt with in the past. Professional to the end and now considered a friend. If you are looking for the best man for your needs, look for Matt Jensen. -Charles Godwin A big thanks to you and your team in helping us sell our home and working with us through a smooth, quick and successful closing! -Bailey and Yvonne Thank you Matt! You are an outstanding person to work with and truly gifted when it comes to working with people. These markets have created challenging times with new hurdles around each corner. You did an excellent job selling our home! I would recommend you to anyone searching for a home or looking to sell their home. - Connor and Kelly In today's challenging market, it is absolutely essential to hire the right agent to sell your home. Having used only "full commission" agents in the past to sell my homes, I did think twice about using a "discount commission" agent – but Matt changed all this. He truly lives up to outstanding service! What is outstanding service? It is not only meeting but EXCEEDING our top priority goal to be on the market for the shortest time possible, it is finding a strong buyer who will have the best potential settle on time and money, it is being available to answer our questions as well as the ability to negotiate to our terms with the buyer. We would have gladly paid "full commission" for Matt's services but happy we didn't have to. If you're selling or buying, especially in Issaquah Highlands, it would be foolish not to go with Matt and his team! -John Moh An appreciation to local business as an Issaquah Highlands resident My husband and I have been lived in Issaquah Highlands for about 6 years. We often talked about what kind business we would like to have in our neighborhood. I always said that I like to have a nice bakery because I remember that we used to go out and buy fresh baguettes every morning for breakfast in Paris. My husband wanted to have an organic fruit and vegetable store so that he can have access to fresh, organic vegetables and fruits daily. However, we never thought about having a real estate agency in our neighborhood. Surprisingly, our great real estate experience changed my mind about having a real estate agency in my neighborhood. I never realized using a neighborhood real estate agency was so convenient and advantageous in selling our house until we put our house on the market through Matt Jensen. With all the good memories about Issaquah Highlands, our real estate agent, Matt further added to our good memories by making the process of selling our house easy and stress-free. From the outset, my husband warned him that working with me was not going to be easy because I am too particular and a perfectionist. Therefore, my husband said he must have lots of patience dealing with me. He was unperturbed. My husband's worries turned out to be that – worries only, as he was soon impressed with Matt's unwavering professionalism. Matt was unmatched in his high level of integrity, dedication to a job well-done, and good old-fashioned hard work ethic. He also had impeccable negotiating skills and the most current market knowledge. I was amazed about his personalized buyer and seller strategies. I can tell he was focused on our specific needs. He never complained or seemed stressed when we had to change our plan several times. For example, as soon as my husband made final decision to take a job offer in California we put our house on the market last September. We thought since the housing market was slow, we would put our house on the market 6 month earlier than our actual planned moving date. Contrary to our expectations, we had several strong offers during the first week on the market. Most of them wanted to close the contract before November 30th due to the government program (at that time, it ended on Nov 30). It was too soon for us to sell our house since my husband was set to start his new job in California on April 1st. No buyers wanted to wait until then or rent our house to us during this 6-month period and I didn't want to move twice due to my health issues. We had no choice and pulled our house off the market. It was too early. In February, we put our house on the market again with Matt Jensen. Voila, again we had several strong offers including at the full asking price. At this time, my heart started to break realizing that, this is it, we are really leaving Issaquah Highlands. It was too sad and we are now considering changing our minds again toward keeping this house as an investment. Matt has known since the beginning that we may rent our house and he always encouraged us to do whatever works best for us. Despite this I know that he always patiently and carefully listened to our needs and worked feverishly to exceed our expectations every single time. I cannot ask for anything more than the professionalism and genuine caring I received from Matt. Should my husband and I thank Matt Jensen or Issaquah Highlands? We are thankful to both: Matt Jensen as an amazing neighborhood business owner and Issaquah Highlands as the great community that provided a great neighborhood business to us. I hope to see more great businesses come to Issaquah Highlands and provide great services to our residents as Matt and his team has provided for us. -Francoise Lee
Some of Matt's past clients wrote!
01/11/2016
If anyone is thinking of selling their home I highly recommend Matt Jensen. He got us a quick sale to a nice couple and we got TOP dollar!! He is easy to work with and gets results! -Karen & Todd Demarest Matt, Wanted to express our sincere thanks for helping to guide us through the home buying process here in the Highlands. We look forward to the day when all the leg work will pay off and we will be settled into our new home. We feel confident and blessed that with such a great agent and "good guy", we will succeed someday soon. Thanks for your patience with the TB delay. Fingers crossed. Thanks again. -Rob & Lia Joseph To Whom it May Concern: Matt and his team handled the sale of my house in Issaquah Highlands. I chose to work with Matt because I saw that his office had handled several recent sales in the community. He was very knowledgeable about the market and market trends and familiar with Issaquah Highlands which helped put me at ease as this was my first experience as a home seller. It was a very low-effort experience for me with online document signing and most communication happening over email and phone calls with a single face-to-face meeting which was ideal for me given my busy schedule. He and his team were also very patient and helpful working with me and my situation, handling the interactions with my tenants and property manager. Once the listing process got started it progressed very quickly with multiple offers after just 3 days on the market, concluding with accepting an offer well over the listing price. Simply put, I am extremely satisfied and highly recommend Matt and The Cascade Team. Sincerely, -Michael Tajon Matt - Thank you for all the help getting our house sold! You and your team have done a great job and we will recommend your services to anyone who asks us. Maybe we will talk again when we return to the US in a couple of years and you can help us find a new house in the Highlands :) Thanks again. -Corey Farrell Matt, Thank you so much for helping me sell my home. It was really nice working with both of you. I appreciate all of the extra help you gave me throughout the process, especially when life got really busy for me at the end. The staging was great. Setting me up with Jacob to get my place fixed up was a huge help. Plus, coordinating the work with Absolute Glass for my mirror and window really exceeded my expectations. Thank you again! -Jeff Woodell Awesome, thanks Matt! We have really enjoyed working with you and your team. Thanks to Kathi for the great tips for staging, Allison for the listing work, the great photography, and Stan for the open house, and of course you for your awesome advice all throughout. You are the best!! -Saurabh and Rose Thanks for all your help, Matt!! It was our first time selling a house and it was a great experience-- thanks to you and your team:) -Shay & Todd Jackman Hi Matt, Thank you and we enjoyed working with you! Thank you for your referral on the home inspector. We had such a positive experience with him that I've decided to transition in the next year or so to a career in home inspections so that I can assist home buyers with the information they need to help protect their investment. I will gladly refer your name to other persons interested in selling their property as our experience with you has been fantastic! Take care, -Craig & Benita Lamp Thank you, I have sold and bought many houses in my life. So far you are the BEST REALTOR. Thank you. -Angie & Jorge Perez We selected Matt to sell our house in Issaquah Highlands. Matt was very clear in his explanation of the best time options to sell our house and helped in all phases in the lead up to the date, including staging. Matt was very professional at all times, his staff were friendly and efficient and were willing to work around our other time commitments whenever needed. Once we came to the listing, showing and negotiations, everything went very smoothly and Matt guided us through each step of the way. Everything Matt said would happen did. His knowledge and personal manner really built trust and we could not have been happier. Matt's approach is one of partnership and guidance and he makes a stressful time a lot less hassle than what it could be. We got multiple offers within 24 hours and sold on day 3 for more than asking price. Matt is acting as our buyers agent for our new house as we couldn't wish to find a better partner out there. We have come across agents in the past who didn't really work in our estimation or seemed to be in it for themselves. Matt is genuine, delivers and is a top class professional. Highly recommended. -AJ & Jennifer Coughlan Hi Matt, When I was checking to see my home sold on Redfin today, I found a house that sold in my old neighborhood which I know was a much better house than mine... And it sold for less than my house at $590,000 (my house sold for $606,000). Thanks again Matt, you a master at your profession! Best regards, P.S. You were right about the roof being a 50 year shingle and we remembered wrong. I remember saying the roof was only a 40 year roof. I found out for certain it is a 50 year roof. -Jung Kim We have known Matt now for 3.5 years as he helped us by our first house in WA a little over three years ago.... Just this past month we approached him about buying another house in the Highlands. It's amazing how well you think you know someone only to find out that he's even better than you remember! The amount of information, guidance, advice, and effort are unparalleled. While Matt appreciates the fact that buying a house is a very emotional purchase, he does very well to balance the emotion with reason. Without insult or sarcasm, he places facts in front of the buyer allowing for intellectual decision making. This, of course, ensures that your decision is one that not only focuses on short term but long term as well. Once the house has been selected by the buyer then the hunt is on! He is a master negotiater with relentless pursuit. Matt leaves no stone unturned for tactical edge while carrying himself (and ultimately the buyer) in a class manner. With his many years of listing houses as well, Matt knows the hot buttons and easily bridges gaps to find mutual acceptance between buyer and seller for terms, pricing, timing, etc. There is a reason Matt is so successful. He is very polite, knowledgeable, always upbeat, and has a never ending bead of confidence. Do yourself a favor and take a walk into his office to see all the brass hardware on the walls....The guy is a winner. The process to buy and sell a house is stressful. Be sure to partner with someone who can ease the process. Choose Matt- we are glad we did. -Alex & Shari Peran Thank you again for the great job! We're both thrilled at the amount you got for us after the years of being convinced we'd lose money. This makes us feel much better going forward to buying wherever we end up. We appreciate all the time you took with us and how hard you worked to get us the best deal. -Natalie & Dallas Murry Matt recently sold our home for us in the Issaquah Highlands. We couldn't be happier with the experience. He got us in to a bidding war and we sold for $40k over list. He was very professional and represented us very well when things got heated with other agents. The listing that he created for our home was amazing. I love the pics that were taken. We highly recommend him. -Allison Rau-Stahl Our family was quickly expanding and outgrowing our small condo in the Issaquah Highlands. The issue was that with the market having been on the downturn, we were fairly certain that in order to sell our home and buy a new one, we would need to come to closing with a significant amount of funds in order to sell our home without short selling. When we were selecting Realtors to list our home, we knew we wanted to go with Matt Jensen. Anywhere you walk within a 5 mile radius in the Issaquah Highlands, you see Matt's real estate signs. We quickly realized he would be the best person to advise us on what our real estate options would be with regards to our situation. We went into our initial meeting, fully prepared to list our home but after a very educational discussion with Matt, he advised us to keep our home as a rental, and use the funds we would have come to closing, as a down payment on a new home. With a Movie Theatre, groceries and other commercial properties being developed just down the street, the market was back in a positive turn. We didn't even think this would be an option for us but after doing a little more research, we now have tenants lined up for our Condo and we're well on our way to getting preapproved to purchase a newer larger home. Matt could have easily continued on with advising us to sell (and benefit through the commission he would have gained) but in the end we felt he really was just doing the right thing by us. He is an honest, knowledgeable Real Estate broker and we would recommend him to anyone needing sound advice about selling/buying on the Eastside. -To-Quyen & Kyle Yasui Matt, Thank you so much for all that you did for our family in helping us sell our old home and buy a new one. We love our new home and see it as a miracle and an answer to our prayers that we have a home that has everything we had hoped to find in a home. Along with that, we see your hard work and generosity as an amazing blessing which helped make it all possible. Please forgive us for taking so long to send you this thanks. After living in our house for a week, we were excited to learn that we are expecting. It made things extra busy for a long while as we dealt with some severe morning sickness. But that is behind us now, and we are thrilled to be welcoming a baby girl into our family in November! Please accept our sincere gratitude for all you have done for us. -Jared & Paige Weed Thanks, Matt! I find your marketing program to be very exciting, and I am sure no one else is doing what you are. Your expertise shows in the sales I see in your development. Almost pity the owners who don't seek your services. Will review the information you sent and complete this appraisal report as soon as possible. -James "Jim" Girardot (president, Appraisal One, Inc.) Hi Matt, Thank you so much for helping us sell our house. Given that we were remote we had assumed that it would be more complicated to make this transaction happen. You and your team made the process so simple, transparent and painless. We could not have asked for more. I am sure you have tons of great testimonials but if there ever a need for a referral please feel free to ping us and I will personally call them to let them know what a great team you have. Thanks, -Bharathi & Raj Matt, Thank you for the excellent service in selling our house. We know it wasn't the easiest having the relocation company involved, so thank you all the more for your patience and persistence through the deal. You and Kathi went above and beyond with the assistance on the repairs and coordinating contractors. We're so happy to have worked with you and have nothing but the best things to say about you both. All the best, -The Krassners Hi Matt, Thanks a lot for your hard work in the past six months. We really appreciate your help! Have a great fall! -The Kong Family Matt- Thanks for all of your help with the sale of the Krassner home to my clients, Jeanne & Bill. Your help and support throughout this transaction was invaluable. Hope you enjoy good wine – this is one of my favorites ! -Craig (fellow real estate broker) Matt, I woke up breathing a little easier this morning! I wanted to write to you and say thank you for everything you did to help with the house sale. I'm glad we decided to use you as our agent from the beginning even though at the time we didn't even know you! Thanks for sticking with us through this process. What I appreciated the most was your empathy throughout the short sale process and treating a random client like us as important clients. Also leaving a house vacant for you to sell was not ideal. Thank you for answering phone calls, returning emails quickly and keeping us updated throughout the entire process. You're first class and I wish you continued success. Thanks Matt. -Brandon Dyvig (Batman Card) Thank you for the impossible... Turning an unfortunate situation (beyond your control) completely around - Thank you so much! It was legendary... thrilling... extraordinary... just like BATMAN, just like YOU! Happy New Year! January 22, 2012 -David Thai I was really glad to work with you throughout the whole selling process. You are a really great professional and valuable asset in Issaquah Highlands community. My goals were met and you sold my house for more than I hoped for! I'm definitely recommending you to anybody who needs to sell a house in Issaquah Highlands! -Yun Park Thank you for everything, Matt. You were very professional, personable, and a straight shooter, which we appreciate! -Tina & Greg Becker Matt is an amazing real estate agent and really goes above and beyond for his clients. He is the reason that I ended up with the condo that I have because the seller was going to turn down my offer, but Matt was able to make the deal. He really went out of his way for me! When the time comes for me to upgrade to a bigger house or condo, I will be calling Matt. -Nicole Weist Recently I decided to sell one of my homes in Seattle. Completely underwhelmed by the first three agents I interviewed and quite frankly disgusted with real estate agents in general, I tried to sell by owner. Until one day the phone rang and it was Matt Jensen on the other end of the line. Instead of beating around the bush soliciting my listing like he had an interested buyer, he point blank told me he would sell my home if I gave him the opportunity. What I liked most about Matt is he told me how he would SELL my house rather than just telling me what he do to market the listing. Matt thinks out of the box, he's quick on his feet and improvised very well when thrown a curve ball. He was always very responsive, which I also liked. Because of Matt, I sold my house for a better return than what I would have received elsewhere without question. What you see is what you get with Matt and what he says is what you can expect. He is very down to earth & level headed, smart, honest, genuine and trustworthy. I recommend him to anyone who is serious about selling! -Jim Lamke I have known Matt for over 20 years. He is a highly dedicated person to work and his family, exceptionally honest & trustworthy and most importantly is a great person. I can honestly say without hesitation that he is the best Real Estate Agent on the west coast. He has handled multiple home/property transactions for my family and always taken best care of us. He is timely, exceptionally knowledgeable and understands that his customers must be serviced at the highest level. His clients are loyal. I would very highly recommend Matt as a business partner, agent and/or trusted friend. -Harald Hugus Matt has provided excellent and responsive service for me and my clients. I look forward to the opportunity to work with him on all my real estate matters in the future and those of our clients. -Dan Pharris (attorney) Matt is an excellent real estate agent. We got in touch with Matt while we still live in Chicago area. He went extra miles to find the right house for us. We are very happy with his performance. -T Shen If you are looking for an agent of his word, an agent of action (not talk) and an agent that you can trust, then Matt is your man. Matt continually worked with me to develop a plan that would sell my aging condo in a dreadful real estate market. Not only would did he continually come up with innovative ideas to bring interest to my property, he listened and acted on my ideas as well. Together, we worked through a most difficult real estate market and successfully closed the property. I would definitely partner up again with Matt on my next real estate transaction and would recommend any of my friend/family to him as well. After all, your agent works for you; you don't work for them. Matt gets that! -Paul Ausserer I did not know of Matt before using him on my last property search. I actually chose him simply from his photo on the real estate website. He looked knowledgeable and personable, and is said "that is the guy I'm using". And I certainly put Matt through the paces. Three full months of driving from one end of the Puget Sound to the other. There was never a time when Matt would say" I can't do that" or " I haven't had time to look into that". This guy was on top of every conceivable property search and stayed within the boundaries of my desired property search. I would choose this guy over any other that I have dealt with in the past. Professional to the end and now considered a friend. If you are looking for the best man for your needs, look for Matt Jensen. -Charles Godwin A big thanks to you and your team in helping us sell our home and working with us through a smooth, quick and successful closing! -Bailey and Yvonne Thank you Matt! You are an outstanding person to work with and truly gifted when it comes to working with people. These markets have created challenging times with new hurdles around each corner. You did an excellent job selling our home! I would recommend you to anyone searching for a home or looking to sell their home. - Connor and Kelly In today's challenging market, it is absolutely essential to hire the right agent to sell your home. Having used only "full commission" agents in the past to sell my homes, I did think twice about using a "discount commission" agent – but Matt changed all this. He truly lives up to outstanding service! What is outstanding service? It is not only meeting but EXCEEDING our top priority goal to be on the market for the shortest time possible, it is finding a strong buyer who will have the best potential settle on time and money, it is being available to answer our questions as well as the ability to negotiate to our terms with the buyer. We would have gladly paid "full commission" for Matt's services but happy we didn't have to. If you're selling or buying, especially in Issaquah Highlands, it would be foolish not to go with Matt and his team! -John Moh An appreciation to local business as an Issaquah Highlands resident My husband and I have been lived in Issaquah Highlands for about 6 years. We often talked about what kind business we would like to have in our neighborhood. I always said that I like to have a nice bakery because I remember that we used to go out and buy fresh baguettes every morning for breakfast in Paris. My husband wanted to have an organic fruit and vegetable store so that he can have access to fresh, organic vegetables and fruits daily. However, we never thought about having a real estate agency in our neighborhood. Surprisingly, our great real estate experience changed my mind about having a real estate agency in my neighborhood. I never realized using a neighborhood real estate agency was so convenient and advantageous in selling our house until we put our house on the market through Matt Jensen. With all the good memories about Issaquah Highlands, our real estate agent, Matt further added to our good memories by making the process of selling our house easy and stress-free. From the outset, my husband warned him that working with me was not going to be easy because I am too particular and a perfectionist. Therefore, my husband said he must have lots of patience dealing with me. He was unperturbed. My husband's worries turned out to be that – worries only, as he was soon impressed with Matt's unwavering professionalism. Matt was unmatched in his high level of integrity, dedication to a job well-done, and good old-fashioned hard work ethic. He also had impeccable negotiating skills and the most current market knowledge. I was amazed about his personalized buyer and seller strategies. I can tell he was focused on our specific needs. He never complained or seemed stressed when we had to change our plan several times. For example, as soon as my husband made final decision to take a job offer in California we put our house on the market last September. We thought since the housing market was slow, we would put our house on the market 6 month earlier than our actual planned moving date. Contrary to our expectations, we had several strong offers during the first week on the market. Most of them wanted to close the contract before November 30th due to the government program (at that time, it ended on Nov 30). It was too soon for us to sell our house since my husband was set to start his new job in California on April 1st. No buyers wanted to wait until then or rent our house to us during this 6-month period and I didn't want to move twice due to my health issues. We had no choice and pulled our house off the market. It was too early. In February, we put our house on the market again with Matt Jensen. Voila, again we had several strong offers including at the full asking price. At this time, my heart started to break realizing that, this is it, we are really leaving Issaquah Highlands. It was too sad and we are now considering changing our minds again toward keeping this house as an investment. Matt has known since the beginning that we may rent our house and he always encouraged us to do whatever works best for us. Despite this I know that he always patiently and carefully listened to our needs and worked feverishly to exceed our expectations every single time. I cannot ask for anything more than the professionalism and genuine caring I received from Matt. Should my husband and I thank Matt Jensen or Issaquah Highlands? We are thankful to both: Matt Jensen as an amazing neighborhood business owner and Issaquah Highlands as the great community that provided a great neighborhood business to us. I hope to see more great businesses come to Issaquah Highlands and provide great services to our residents as Matt and his team has provided for us. -Francoise Lee