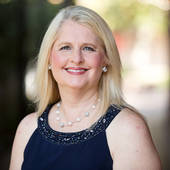 Real Estate Agent
Mary Zullo
Real Estate Agent / Investor
Temecula, CA

—

Coldwell Banker Residential Brokerage
Let's Talk Real Estate! Let's Get Creative! I have a proven track rack record of increasing peoples net worth in real estate with sound investments. Make that move now! Contact the Mary and Ash Team!
Get to know Mary Zullo
I love and breath Real Estate! I have done almost every aspect of Real Estate from selling homes, flipping homes, and land to selling commercial property and managing rentals. I like home decor and color! I have owned several vacation homes in different states, I love to travel! I love teaching people how to increase their net worth through Real Estate. I keep positive people around me and love God and the opportunity he has created for me to help others make dreams a reality. When I am not doing Real Estate I am working at the Hospital one day a week helping Orthopedic Doctors do surgery, and giving back to the community the best I can.
Mary Zullo's Blog Posts
Home Buying
–

almost 5 years ago
Real Estate Industry
–

almost 5 years ago
Just for Fun
–

about 5 years ago
Just for Fun
–

about 5 years ago
Skills
I make deals happen! I am very creative to get deals done ! I love negoations and am very good at what I do.  I have over 20 years in selling and buying real estate. I am an active investor in San Diego, Riverside, Big Bear Lake, AZ , and Northern Ca and New Mexico I invest in Land, multi family homes, single family homes, vacation homes, and commercial property.
Testimonials for Mary Zullo
Mary was truly a blessing to work with. She helped my husband and I buy our first home 6 years ago. As first time home buyers who had absolutely no idea what they were doing, Mary made the process so easy and explained everything in a way we were able to understand through all the real estate jargon. She did an excellent job of educating us throughout the process. She was easy to get in touch with and was quick to return calls/ emails. We bought a foreclosure and the house was in very bad shape but she helped us get an amazing deal! Mary helped me see the potential the house had, she helped with color suggestions and things we could do cosmetically inside to make it a home and fit our vision. Six years later and we are still immensely happy with it. We are still in touch with Mary to this day and if we ever move, we will definitely contact her to help us sell and purchase again. I highly recommend her and friends I have referred to her have also had great success in purchasing their homes. They all loved working with Mary as much as we did!

I would highly recommend Mary Zullo if you are looking for someone to assist you in buying or selling your home. She has been in the Real Estate Industry for 15+ years and it shows! She is very knowledgeable in every aspect. She made me feel comfortable 100% along the way. I was a first time home buyer and I had interviewed a few Realtors, but Mary was the first one who I felt I could trust. She made sure I understood exactly what was going on the whole time, since I had never done this before. Purchasing a home is such a huge decision and a big investment, and you want to make sure you have someone you can trust. She communicated with me anytime I needed anything! She even said that if a week went buy where I didn't hear from her, she would reduce her commission by $100!!! Needless to say, her commission didn't get reduced because she is very good at communicating! So once again, if you are looking for someone to assist you in making the big decision to buy or sell a home, look no further because Mary Zullo is the one to call!

I have been doing business with Mary for over seventeen years and she has always provided great real estate service. Mary has become a great friend and family Realtor for us, she has negotiated complicated short sale purchases as well as out of are purchases. I have come to rely on Mary's great understanding of the overall real estate market. Would highly recommend Mary for any and all real estate transactions

We can't imagine not having had Mary throughout this process. She was amazing! As first time home buyers we started the process a little lost. When we found Mary and Kelly, we felt not only like we had met someone who finally could help us, we also felt like they cared about us. We were immediately taken under her wing and knew that she would fight for us and support us through the whole process. We feel so lucky to have found our home, in this market, in the area that we wanted... it still does not feel real. Every call, every question, she was there to answer immediately. I feel strange not talking to her every day now. We have been in our FIRST home for a few months now, it still doesn't feel real, and we know for a fact it would not be if it had not been for Mary!

Mary went above and beyond for our first time home purchase. She fought for us and didn't let us give up! I would recommend her to a friend and would certainly use her again!



We recently closed on my first home in San Diego and couldn't have done it without Mary Zullo's hard work and dedication from Steele Group Realty. From the initial showings, to the close of escrow, Mary was there to answer any of my questions and/or concerns. She was open and honest about each house we saw (not just trying to push a quick sale, but highlighting both the positives and negatives about a property) as well as the current real estate market (which was competitive to say the least) and I have Mary to thank for that. She would point out the pros and cons of each property. There were several occasions when she pointed out something that I would never have noticed or I was overlooking at certain things on the property that could be a negative on the long run. There was a great home in San Diego that I was excited about but was unsure. The location was great, the kitchen, the bedrooms... and then Mary pointed out there was not really a true backyard because of the additional extension that was build on the property. Plus, she pointed out that faults of the extension built on the property. She was also great about pointing out things like the amount of light and or the layout of the bedrooms, living room, kitchen and bath. Even if something was not a priority to me at the moment, Mary would tell me to keep in mind how it would look for the next buyer. She was great!
Mary was so responsive and quick about the offers. In this market, we had to act quickly to get our offer in and get the terms settled. We went back and forth a few times with both offers. Mary was lightening fast about returning phone calls and updating the paperworks. She got along well with the listing agent, which definitely helped me get my offer accepted and in escrow. Mary was prepared and professional about everything. As a first time buyer, I really appreciated her explanation of the process and the time she spent going over everything with me. She is a detail-oriented person, which I knew would be important in the escrow process. Mary gave me a list of tasks to complete during escrow process and got her stuff done within a few days. Unfortunately, we did have some issues with my mortgage broker. Although this is certainly not Mary's responsibility, I did appreciate her help to counsel me on options when the mortgage broker was late on their part of escrow. When this issue came about, she was proactive with the escrow timeline and made coordinate communications between the escrow company, listing agent and broker of the delay issues. Of course, Mary was great when I told her about my concerns and asked her to step in, so no complaints here. She always kept me updated and kept my head high when issues came about on properties that I had put a bid on.
Mary is a wonderful and honest agent. I have already recommended her to friends and will continue to recommend her to anyone looking for a great real estate agent in San Diego. In the end, buying a house is a huge decision and Mary made sure I was informed every step of the way and more. She worked hard to get my first home and, even after close escrow, is still reaching out to make sure that transition is going smoothly and how everything is with the property. I was very lucky to have Mary as my agent. To sum it up, Mary is honest, responsive, knowledgeable, and professional. I thoroughly enjoyed working with her and I love my first home. Thank You again Mary for helping me purchase my first home. CHEERS !!!

Mary Zullo is a very knowledgeable real estate agent with an extended amount of years of experience,, she is an incredible and reliable agent to work wiith.As one of her client of hers for many years she represented us thru-out all of our investments,in which we now mange fiveteen homes and Mary Zullo wrote each purchase agreements.Thanks to Mary Zullo she made our dreams come truth.I highly recommend anyone to her with no hestiation,she will make any deal happen for the client, she goes out of her way to meet the clients needs and explain in detail all disclosures in a matter that a client highly appreciates..Your in good hands with an agent like Mary Zullo.
Thank you again Mary Zullo for being an amazing agent and making our dreams come true....Very pleased Client !

Yvonne Mc Donald

11/25/2014

Mary Zullo, was very Knowledgeable about the Real estate Market. She showed me some comps of the houses in the neighborhood and helped me with the pricing of my home.
She was very courteous and very respectful with myself and the client. Yes, I would highly recommend her to anyone who is looking to sell a house or buy a house.
She was there when I needed her. She always made time for any calls or questions I had.
If you are looking for a great realtor I would definitely recommend Mary Zullo.



Mary is a remarkabel woman, she took care of me while selling one of my propertes, and buying a new properte for me all at the same time. It was a diffacult task but she did it with one hand tied behind her back. Both deals started at the same time and escrow closed with in a week of each other. Everything Mary did for me was on time and done right the first time. John Masten

It is only after-the-fact when you know if you picked the right realtor. With Mary, by the time the whole process was complete, we felt she really had our best interest at heart and also had the knowledge and expertise to find the right property for us and to negotiate the best price. Her integrity was evident throughout as well. These are the qualities we had hoped to find in a realtor!
Introducing a fresh new look for your Profile.
Click the 'Edit Profile' button below to enter 'Edit Mode' and continue the tour.