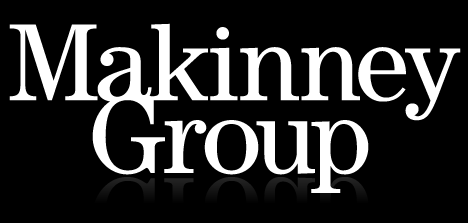 Get to Know Tom Makinney
Since 1997 Tom has represented countless clients in the purchase and/or sale of both new and resale homes, investment projects, and commercial and residential leasing. This 23+ years experience has given him a well rounded career that has prepared him to handle any situation (positive or challenging) with honesty, focus, and professionalism. His extensive knowledge of local schools- both public and private, as well as special education services in the community has been a value when working with families within Elmhurst and beyond. Tom has long standing relationships with area builders, contractors, architects, real estate attorneys and lenders which provides an invaluable resource for his clients, regardless of needs. This, added with team support, board based marketing and transaction management, along with the group's network strength, collective knowledge and experience, creates a personalized, efficient, and professional real estate experience. This is evidenced by the fact that 75% of Tom's client base is from past clients (or referred by) past clients.
Here are some client testimonials:
"Tom kept communications going with the buyer's realtor for updates and then he would feed me that info once he had it. When issues were found, Tom not only communicated them to me, but he also had a list of contacts to help resolve said issues and most of those contacts worked with him in the past and were super quick to act – that's why experience matters, folks."
"Moving out of a house after living there for 33 years raised a wide range of emotions for us, yet, Tom was patient and wise at helping us get through successfully. We know Tom genuinely cared. Helping achieve a contract for sale within less than 30 days on the market was a true highlight. We highly recommend Tom to everyone planning to sell an Elmhurst home."
"Tom is THE MAN. He is the most helpful, responsive, easy-to-deal-with realtor ever. Not only did he help us find our dream home, he helped us save ONE HUNDRED FORTY THOUSAND DOLLARS on it!!!"
"Tom Makinney is a wealth of knowledge and experience. He's responsive and professional. He really seems to care about his clients, which is rare (we have used several other agents in the past)."
EDUCATION, PROFESSIONAL ACCREDITATIONS, AND AWARDS:
• 1996, BS Operations Management Information Systems, Northern Illinois University
• Top 10 DuPage County Team, Makinney Group
• American Warrior Real Estate Professional
• Residential and Commercial Representation
• Certified Relocation Specialist
• Certified Distressed Property Expert CDPE
• Ranked one of the most well respected and top residential brokers by CHICAGO Magazine
PERSONAL:
• Lifelong resident of Elmhurst, Married and now raising 3 Beautiful Daughters in Elmhurst
• Triathlon, Tennis & Swimming, Road Bike, & High Intensity Interval Training enthusiast
• Volunteer and supporter for Chicagoland area animal rescues
• Member of The Nature Conservancy
• National and State Park Enthusiast and supporter
Certifications
If you are looking for the most driven team of real estate professionals that will work efficiently and effectively for you – look no further!
format_quote
Gracik Makinney Real Estate Group offers unparalleled service to ALL clients in the Elmhurst Illinois and DuPage County real estate markets.