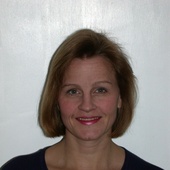 Real Estate Agent
Linda Coffey
Your Haymarket & Gainesville Area Expert
Haymarket, VA

—

Long & Foster
My goal is to help you navigate your way through the home selling & buying process with as little turbulence as possible!
Get to know Linda Coffey
When I moved to Haymarket in 1999 with my husband and 3 daughters little did I know how the quaint area we had fallen in love with would grow.  Located about 35 miles west of Washington, DC  it is convenient to everything that Northern Virginia has to offer.   While still maintaining it small town charm, Haymarket VA has grown and still keeps growing.  We now have many wonderful amenities and services nearby with the Haymarket Hospital  just about completed (just a few months to go!), we are improving every day!  There is always something to do here for young and old alike even though we are growing we maintain our small town charm.  It really isn't hard to see why Haymarket  and the surrounding areas are so sought after. 
Looking to Buy in Haymarket?
Click the links for current homes available:  $200-300K, $300-400K, $400-500K, $500-600K, $600K+
Looking to Buy in Gainesville?
Click the links for current homes available $200-300K, $300-400K, $400-500K, $500-600K, $600K+
The Winery at LaGrange is just minutes from home in Haymarket VA.  Enjoy the lovely scenery of the Bull Run Mountains while deciding which of their award winning wines is your favorite or enjoy a special chef catered evening of great food and wine pairings.  The owners have completely refurbished the Manor House and have built a new building for aging the wine.  They have live music on the weekends, BBQ, movie nights, and they have their very own ghost - haven't met him yet :).  There is always something fun going on here and the wines are excellent the property is beautiful, the staff is knowledgeable and it is always a day to remember with friends and family! 
Just down the road from the Winery is Silver Lake Regional Park where you can picnic, swim, fish and enjoy the day with friends and family.
Spend a day at Burnside Farms for their Tulip Fest, Summer of Sunflowers or their Fall Fest.  You never have to look far for something fun to do, but it is hard to decide between all the activities available!
The Haymarket, Gainesville, and Bristow real estate markets are made up of many smaller communities and neighborhoods. These present variety and each has its own unique characteristics. Whether it's location and what's in the neighborhood or nearby, or it's simply the price ranges of the homes in the area, there will be differences and I want to help my site visitors to understand those differences and use the information here in making lifestyle decisions.
Whether you are looking in Dominion Valley, Piedmont, Lake Manassas, Braemar, Victory Lakes to name a few,  or any of the other many individual communities use my neighborhood profiles to map resources to determine the best areas for you, or just to familiarize yourself with the many varied communities and amenities each unique neighborhood has to offer. Knowing the amenities and culture of these various neighborhoods will give you a better perspective on living in the Bristow, Gainesville, and Haymarket real estate markets, or in selling your home's neighborhood to potential buyers.
Prince William County is rich in history and cultural pursuits.  Besides the wineries & golfing, we are minutes away from Manassas Battlefield and Civil War Trails.  There are many opportunities for leisurely pursuits in the area for camping, hiking, biking, boating, fishing, skiing, skating, equestrian sport, and motor racing.
Linda Coffey's Blog Posts
Home Buying
–

about 7 years ago
Home Buying
–

about 7 years ago
Home Buying
–

about 7 years ago
Home Buying
–

about 7 years ago
Certifications
Thinking of buying a home in Haymarket VA?  Selling a home in Haymarket VA?
Whether you are planning to buy a home or sell a home in Haymarket VA - You may want to educate yourself on what is for sale in Haymarket.
You can Search Haymarket VA MLS Listings here.  You can even personalize according to your criteria and be updated as soon as new properties become available or status changes.  If you see a listing that you need more information about or would like to schedule a showing - give me a call or email me with your questions.
LIVING IN PRINCE WILLIAM COUNTY VIRGINIA
Prince William County Virginia is a growing region with a stable economy driven by government jobs, and continued business growth in both the public and private sector.  Our continual growth has resulted in a wide ranging choice of new homes.  The area boasts some of the best schools in the nation, new roads and rapid development of shopping centers, restaurants, and recreational facilities and we keep adding!  What isn't located within your neighborhood or subdivision, is a short distance away somewhere else in the county, in Tyson's Corner or possibly Washington, DC.   Professional sports, major universities and a multitude of museums, historic sites, theater and world class entertainment at venues such as the Kennedy Center and the Jiffy Lube Live concert and event pavillion are just a short traveling distance away via major highway systems. Many areas of Northern Virginia still boast rural charm, small town living and country estates and horse farms.  There are historic downtowns like Manassas, Alexandria, Fairfax, Fredericksburg and Leesburg surrounded by all of the modern amenities desired by today's suburban homeowners.  There are also planned communities and towncenters such as Reston, Ashburn and South Riding.  And throughout the area are many neighborhoods both established and newly developed with a wide range of housing options. The entire Northern Virginia area is rich in history and cultural pursuits.  There are wineries & vineyards,  well maintained public parklands and community recreation centers.  There are many leisure time options in the area for camping, hiking, biking, boating, fishing, skiing, skating, golfing, equestrian sport and motor racing. Whatever your lifestyle, Northern Virginia can provide an option that will suit the way you want to live.  My knowledge of the area will help you to identify which community is right for you.
Testimonials for Linda Coffey
I'm a Federal employee and was reassigned to Washington, D.C. in Dec 2009 for a 3 year stint. At that time, the housing market had reached rock bottom but somehow was resuscitating itself back to life. Prices were favorable to buyers and add the home sale tax incentive and it only made sense to buy, which I eventually did. Being a transient, I always remained cognizant of the market pulse for my area – Piedmont – located in Gainesville, VA. By the time I hit the midway point of my tour, I became even more focus on the trends and was thirsty for hard figures to utilize in my own analysis. I knew the market was on the up slope but didn't know by how much and how fast. I did my research and came across a blog from Linda Coffey.



For over a year I followed her blog and it was so enlightening to see hard figures as she updated her blog on a monthly basis with her market analysis. To verify, I drove around the neighborhood to confirm the homes that were for sale and those that actually sold and cross-referenced with the public records of the county. What I discovered was Linda's analysis was dead on – NUMBERS DO NOT LIE. During this time I also monitored the realtors that were active in the area. There were those that generate lots of listing but I wondered if they were truly looking for a quick sale or if they were upholding their fiduciary duty to protect their clients' interest. In Linda's case, I attest that the latter apply so I did my final market analysis and decided to contact Linda in August 2012. I found Linda's candid style to be a breath of fresh air. Linda knew my community as she provided insight during its developmental stages and how it evolved to what it is today. No non-sense and straight to the point she opined that her figures were about $5k less than what I came up with but advised that I could be close to my number if we list the home in closer to Spring 2013 barring any down turn in the market. We stayed in touch but not once did Linda pressure me to "List Now."



As mentioned above, I work for the Federal Govt and I was assigned with a relocation company by my agency in Dec 2012. As such, I was required to have another agent do another comparative market analysis. Well the other agent was with a big fancy realty company and was armed with glossy reading materials and an orchestrated sales pitch – something I didn't get from Linda. I reviewed the comparisons used and instantly realized that this agent did NOT know my area. To secure the listing, the agent promised that the home would sell quickly but the agent's proposed list price was $30,000 less than what I believed my home value was for. Needless to say, I retained Linda's services.



Home was listed in the middle of December, which is traditionally slow for the real estate market. However, I was still averaging 3 showings per week until after the holidays. By mid-January I asked Linda for her opinion with regards to potentially dropping the price. Linda was adamant that the market will pick up and that I should keep the price as is. Linda assured me that the price was within range and that what I was asking for was not unreasonable.



Well as Linda predicted, showings definitely even became more frequent and Linda predicted multiple offers before the end of January. By the third week of January we received 3 offers and we sealed the deal with the third one as it met all our demands. The whole process was like something Linda had seen through her crystal ball. Everything unfolded just as she called it. I couldn't be happier with the services and friendship that I developed with Linda. Linda's numbers were an integral part of this process and Linda is truly an ally to have.



Linda, thank you for everything!!!

Introducing a fresh new look for your Profile.
Click the 'Edit Profile' button below to enter 'Edit Mode' and continue the tour.