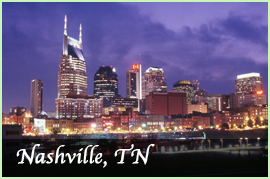 Get to Know Karen Hinman
Always Do the Right Thing! Serving all of your Real Estate Needs with Honesty & Integrity
The Hinman Group brings over 20 years of real estate experience to the table. As an experienced realtor and local resident, Karen Hinman is the Right Realtor to help you with your next sale or purchase in Williamson County.
As a Multi-Million Dollar Producer and GRI agent, Karen's areas of expertise include a wide range of residential properties, including single- and multi-family homes. She enjoys working with first-time home buyers and is experienced in handling short sales and new construction. You can count on Karen to serve as your advocate as she negotiates the best terms for YOU. Using her extensive knowledge of the marketplace, she will share with you everything you need to know to make the transition to your new home & community an easy one. With Karen, you get peace of mind.
Have questions about mortgages or pre-approval? Karen can put you in touch with a mortgage expert that will listen to your needs and offer solid advice based on 19+ years of experience.
Thinking about making a move to another location in the country? Karen can easily put you in touch with another realtor within her network that will fit your needs.
As your realtor, Karen wants nothing more than to help you achieve your home ownership goals while serving as your agent for life. Contact her today to learn how you can become her next success story.
Karen currently lives in Spring Hill in Williamson County where she volunteers as a patient advocate for renal patients for Network 8 of Tennessee.
Brittany Groves
06/23/2014
Karen was our realtor for both the selling of our old and the buying of our new home. She was honest, knowledgeable, thorough, professional, trustworthy, and dependable. We really enjoyed working with her. She explained everything as she walked us through the processes and was always on hand when I had questions or concerns. She really went above and beyond for us. My family and I highly recommend her. Brittany Groves, Spring Hill, Tn
Tatiana Lairmore
04/01/2014
"Diamond in the Rough" "Karen Hinman recently helped me sell my home, which was not an easy task due to location. However, Karen's experience, extensive knowledge of the real estate market, perseverance and creativity helped me land an offer after a couple of tries. If you are in the market to sell or buy a home, you need to consider working with Karen, you will be you glad you did" - T. Lairmore - Tatiana Lairmore, Murfreesboro, TN
Gaby Martorano
04/01/2013
Karen - I want you to know that I really appreciated the time you took to help me. You would be surprised (or maybe not,) how many other realtors I called and none of them called me back. You are awesome and I really enjoyed looking at houses with you. Thanks - Gaby Martorano - Gaby Martorano, Spring Hill, TN
format_quote
Buying & Selling your home