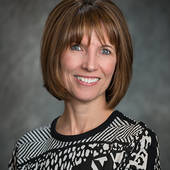 Real Estate Agent
Kelly Young
Colorado Springs Real Estate ~ 719-226-0126
Colorado Springs, CO

—

The Platinum Group Realtors
6760 Corporate Drive
Suite 300
Colorado Springs , CO 80919
---
I specialize in the Colorado Springs area also known as the Pikes Peak Region in residential homes and mountain properties. http://www.coloradospringsconnect.com
Get to know Kelly Young
I am passionate, genuine and a strong negotiator.  Along with these, I love to have fun and believe it is equally important to help you live the Colorado Lifestyle whether it be for an hour, a day or a weekend trip to look at property.
I have been a Realtor for 20 years and initially specialized in mountain land and ranches in Colorado. 
Living the Colorado lifestyle and having the opportunity to help you find your home, raise your families and create your lifestyle is a gift and not taken lightly. Spending time with you looking for your ideal home or mountain property reminds me why I love Colorado and what I believe "living the good life" really is. The slowed down pace, relaxation, peace and tranquility is truly a gift. My wish for you is that you can experience this as well.
I strive to be a good resource for you before, during and after your property search.
Thanks for the opportunity to work with you!
Kelly Young's Blog Posts
Local News and Events
–

over 2 years ago
Real Estate Best Practices
–

almost 3 years ago
Local News and Events
–

almost 3 years ago
Real Estate Market Trends
–

almost 3 years ago
Certifications
Colorado Springs Homes, Colorado Springs Luxury Homes, Vacant Land.   
Colorado Springs Neighborhoods including:
Banning Lewis Ranch Black Forest Briargate Broadmoor Downtown/Central Eastside Falcon Flying Horse Fountain Ft. Carson Manitou Springs Monument Northeast Northwest Old Colorado City Palmer Lake Powers Security/Widefield Southeast Southwest West
Testimonials for Kelly Young
We first made contact with Kelly because of her website. It was one of the best we had seen, showing many beautiful properties that appeared to be in our price range. After looking through all the information on the site, we decided to contact Kelly and arrange a visit.

We had been looking for property in the mountains for a number of years. We spent a lot of time searching websites and visiting places, but never really found the spot that matched what we wanted.

We had worked with a number of realtors in the past, but most were put off by our budget, our time table, or our list of preferences. It was difficult to get most realtors to respond to our inquiries, and those that did often didn't take us seriously.


Kelly surprised us in a number of ways. She answered our email right away, and seemed genuinely interested in helping us find our dream property. She spent a lot of time asking questions over the phone, trying to get a complete picture of what we really wanted. She sent pictures of various properties to us via email, and that helped narrow down our requirements.

When we arrived for our visit, Kelly was prepared with a list of properties to show, all of which matched our specifications pretty well.


We almost bought the first property we saw. It was beautiful and had almost everything we wanted, but just didn't "feel" right. Kelly didn't skip a beat. She stayed as positive as could be, showing us about a half dozen properties over a two day period.

There was never any pressure to buy, and she remained patient throughout the process. She listened to our comments as we walked different parcels and adjusted accordingly. As we struggled to figure out why we couldn't connect with any of the perfect properties we saw, Kelly just kept working.

Kelly also took the time to show us the area. She arranged lodging for us at a local bed and breakfast, took us to dinner, and gave us a tour of the town. When we decided to stay an extra night, Kelly made sure we had a nice place to stay and even invited us to a party at a local ranch. Though the weather turned on us a little, it was a great way to spend our time in Colorado.

With Kelly's help, we finally have our dream mountain property. When you start your search, we recommend you contact Kelly for assistance. We're sure she'll be as helpful to you as she was to us.

Joe & Raquel Morales

04/28/0008

The advantage of living with a dreamer is that there is always excitement, adventure and hope. My husband, Joe, likes to set the bar high and dreams BIG dreams. The best part is that many of those dreams DO come true.

We have lived in Colorado for a number of years and after a few years of country living, we have no desire to go back to city life.

Joe's father, Felix, was born and raised in Monterrey, Colombia and was not only an accomplished horse man, but a man of the plains, the open sky, rivers and herds of cattle. Felix met Joe's mother, Jean, an Iowa farm girl, at college in Nebraska. They married, became missionaries while raising four children and traveled the American continent from New Jersey to Argentina and everything in between. Wherever they lived, Felix always found a way to have horses and taught the children to handle them.

Joe, like his father, is a very accomplished rider, and a man close to nature. One of his "Dreams" was to own a Ranch that would become his family's legacy. Joe is also a meticulous researcher and when he set out to find the "Dream Land" he did his homework. He delved into the internet, land journals, newspapers, and practically anything else he could get his hands on. In early spring last year, we took a drive to Canon City to look at some land. After trekking through four or five lots asking, "Do you have something with bigger or more open views of the mountains?

It was suggested we take a look at Westcliffe. Although it had been a long day already and we were tired and disappointed about not finding what we had in mind, we trekked on and arrived in Westcliffe late afternoon. The views of the imposing Sangre the Cristo Mountains left us speechless, a hard thing to do, I might add. We both instantly knew, this was OUR place; and all we needed to do now was find our piece of land.

Fourteen months later, as Joe was on his never ending search, via internet; he came upon "The Colorado Land Store," and Kelly Conner. One of the properties peaked his interest and Joe called Kelly to request additional information on the "Own Your Own Mountain" 105 acres featured on her website.

Kelly responded very quickly and provided us with additional pictures of the property and we later made an appointment to see the property the next Saturday. A couple of days later, Kelly called to let us know someone had made an offer on the land, sight unseen, and that person would be walking the land on Thursday. She offered to still show us the property as "You just never know", she said. I was surprised that Joe kept the appointment, as he travels with work 60 % of the time, and he was leaving for a month-long Europe trip the following week. "I have to get it out of my system one way or another" he said.

We met Kelly at the Colorado Springs office on Saturday morning and she spent the next hour properly qualifying our needs, before we set out on our exploration. Kelly showed us three properties, 105 acres, 80 acres and 35 acres. Throughout the day we learned about Custer County, Westcliffe's history, water and grazing rights, area tourism, land marks, and many more very interesting nuggets of information. When we got back to the office, 12 hours later, we decided to write a back up offer on the 105 acre property. As Kelly said, "You just never know." The next Thursday, Kelly called us at our home in Denver, to ask if we wanted to "Walk" OUR property again, before Joe left for Europe, the first offer had fallen through.

On Saturday we set out to Westcliffe with Kelly and Mike, who had just flown in from Puerto Vallarta the night before and joined us this time. The four of us walked the land again. Joe and I continued to benefit from the useful information Kelly and Mike provided regarding activities in the nearby towns restaurants and the different types of trees on the property, where the deer had just bedded down, etc., etc.

I still remember the feel of it, the awakening fresh smells of the land, the heavily wooded areas, the two clear and cool creeks, and the sound of the water rushing into the pond, the natural rock formations, the color palette of wild flowers, and the views of those incredibly majestic mountains.

Kelly was right; "you just never know when your place will find you". Kelly, Mike and the team at the "Colorado Land Store" are honest, knowledgeable, and patient and are without a doubt, the friendliest real estate professionals we have encountered. It was a pleasure working with Kelly and her team as we searched; found and closed on our piece of Colorado.


We discovered Kelly through her web site. After just three hours of getting acquainted, Kelly led us to a property that we are thrilled with. Owing largely to her help, in just two visits we went from investigating to owning the property.

The story is simple and very refreshing. We had done a fair amount of research and had narrowed our search for property to south-central Colorado. Through the web, we considered more than 200 agents. Kelly was one of about 5 real estate agents who seemed to be concerned about carefully matching people and property. We contacted her via email looking for help in finding the property we were in search of.

Kelly replied, and asked, "Can you describe what you are looking for?" We spent about one hour on the phone describing our interests. Kelly did some research and narrowed in on a few properties. When we met, she confirmed our interests, informed us about the area, and took us to several properties that she thought might match our interests.


The very first property she took us to is the one we now own. Because she is an exceptional listener and very perceptive, she matched our interests on the first try. But to confirm the selection, she took us to other properties and remained helpful and objective through the search process.

Once we decided to acquire the property, she helped in many ways to complete the transaction. As examples, she arranged a perc test, a survey, installation of a driveway, assisted in selecting a home site on the property, and watched over these processes to confirm their completion. She arranged references with other property owners in the area that were very helpful in understanding benefits and issues associated with owning the property. She provided information about the area verbally and through a packet she assembled for us. She did an excellent job in staying in close contact via phone and email. We always felt and still do feel that Kelly will help us be happy with our new acquisition.


Most important is Kelly's integrity and the integrity of the firm she works with (Colorado Land Store). She is committed to finding property that "speaks to you" and consistently reinforces the importance of the match between property and prospective owner. Lawyers, other property owners that purchased from the Colorado Land Store, and Loan Officers recommended her and the firm she represents (Colorado Land Store).

We went from search through closing without incident, issue, or surprise. We closed the transaction through the mail and Kelly helped facilitate the close. Twice during the process, Kelly went out of her way to protect our interest. As an example, she personally confirmed the distance of a side clearance from property line to home site without being asked and communicated the result of the measurement to us. The entire process from initial contact through close could not have been easier or smoother.

We recommend you contact Kelly and see for yourself. If you have initial
doubts, they will not last long. We are certain that you will be as thrilled with
the experience as we are.

Mike & Jane Gould

08/18/0002

Our adventure began with a simple search of the Internet. My wife and I had always imagined how wonderful it would be to live where we could have a 360 degree view of the world. When we saw your sample photos of what might be possible, we decided to investigate the possibilities. With your assistance and support, we now own a piece of a mountain that is exactly how we dreamt that it could be.
Although we live on the other side of the nation, you made it easy for us to travel to Colorado, view several lots, and submit a bid on our dream. Without the assistance of you and your associates, this was not something that we would have ever tried on our own. The pictures can't begin to do justice to the views and serenity of our 36 acres. Thank you.
Introducing a fresh new look for your Profile.
Click the 'Edit Profile' button below to enter 'Edit Mode' and continue the tour.