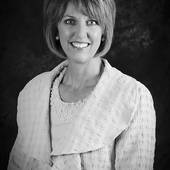 AB21300185
Real Estate Agent
Katie Brown
Fort Wayne, IN

—

Century 21 Bradley Realty, Inc.
Testimonials for Katie Brown
multiple clients

11/11/2014

Katie Brown exceeded all of our expectations, we are very happy in our new home. Peter Mapes

Best agent I have ever worked with. Appropriately aggressive, very professional, and easy to contact even when she is out of town. Outstanding! Rick Lolkus

We love Katie! She is an extremely competent agent who has served us in the purchase of two houses and the sale of one. We would return to her for any purchase or sale. We're sorry not to be seeing her regularly! The Kesters

Katie Brown is absolutely fantastic!! I was so impressed with how she handled the selling of my parents' property a few years ago that I tracked her down via the internet so that we could have her help us in finding our first home. She is extremely knowledgeable and cares deeply for her clients. She is the best!! Erin and Jason Eyanson

Katie Brown made purchasing our home simple. She was extremely responsive and attentive to every detail that was important to my wife and I. The result was a home purchase that meets the needs of my family in the present and in the future. Adam and Tabitha Craig

Katie was wonderful! She definitely made the whole process easier for me. I will recommend her to anyone I know looking at moving. Laurie Sierks

Due to the short time frame that I had to impose upon Katie to first, quickly provide me with a meaningful list of "for sale" homes to look at; second, to quickly schedule showings; third, to quickly schedule 2nd showings of the shortened list of "for sale" homes; and fourth, to quickly find a mortgage broker who would guarantee going to closing by the date mandated by the buyer of my home in Granger, IN., it is my very strong opinion that Katie did an exceptional job. Everything concerning the purchase of my Ft. Wayne home went smoothly from my initial call requesting she quickly "ramp up" her search for houses that met my criteria for purchasing to the actual date of closing on the purchase. As a consequence, I did not need to concern myself with any of the Ft. Wayne activity. I wish I were able to say the same regarding the selling of my previous house, although all of the difficulties at that end were caused by the buyers realtor and the mortgage company that they were dealing with. Fortunately, my selling agent also did an exceptional job of protecting my interests. I would not hesitate to highly recommend Katie Brown to a potential buyer or seller of a home, and/or serve as a reference for Katie to future clients of hers. Dianne and Paul Winn

As a first time home buyer I found Katie to be very helpful throughout the process of finding and buying a home. She was very accommodating and I was impressed that she was willing to take me around to look at houses whenever it was most convenient for me, even on Sundays. I appreciate the way that she only showed me houses in my price range instead of trying to up-sell me into a house I could not afford. Overall, Katie is a helpful, professional, and friendly agent that I feel fortunate to have found on the back of the church bulletin
Michael Fiedeldey

I am a first time home buyer and have heard that buying a house can be a real pain. Katie walked me through the process and made it easy. She worked with me for months before I was even ready to buy a house. I will use her services again. CJ Nonnenmacher


Katie was exceptional in every aspect of selling & buying. We would definitely use her & Century 21 again. Thank you for a wonderful experience. Julie and Darren Stoody

Katie Brown is a fantastic agent. We are very happy with our home purchase and how she handled everything. Mary Ellen and Allen Guisinger

Katie was absolutely wonderful! We were relocating to a new state and had never been here before our house hunting trip. She was fantastic with helping us find the home, neighborhood
and school that would be best for us. She took the time to show us around town and explain everything so clearly to us as it was also our first home. Century 21 is lucky to have Katie as a realtor! Glen and April Hargan

Katie did a great job finding just the right buyer for my home, and also advised me of a selling price which was appropriate for the current market conditions. A previous listing agent with another company had the home listed for 18 months with no offers, in comparison with Katie's ability to find a buyer within a coupleo f months. Katie is very professional, and knowledgable in her profession. The new owners are happy with their new home, which
indicates Katie's success all around. Mike Ellenwood

Katie Brown was a pleasure to work with.She was the perfect mix of professional yet still remained personable and approachable. We will definitely recommend her services to anyone looking to buy or sell a home! Kimberly and Chris Beatty

We would like to thank you for all the assistance you provided during the recent purchase of our new home in Fort Wayne, IN. Your knowledge of the area coupled with your professionalism, promptness and dedication made the purchasing process very smooth. As you know, we have moved multiple times in the last 8 years and have dealt with several Realtors in the past. We will absolutely recommend you as a Realtor to friends, family and acquaintances purchasing or selling homes in the area. Thank you again for all your hard work! Tom and Erica Morlan (buying)

Katie went beyond the call of duty to make it all happen for us, especially when we were not in the Ft. Wayne area except for our home search. Thank you for ALL you did to help us get our new home! You exceeded all expectations!
Ed and Susan Keirn Kester

We would highly recommend Katie Brown to anyone who is selling/or buying a house. She is always thorough, is very easy to work with, has your best interests at heart, and is honest with you. We feel that she truly listens to your needs and works accordingly. We truly enjoy working with her! Donna and Kevin Nichols

Katie is an amazing realtor! She goes above and beyond in every way!! She is excellent at her job and we loved working with her! Tom and Erica Morlan (selling)


Katie is the most professional and capable realtor I have ever worked with by a wide margin. We expected a lot and got it, and more. Our requirements were very specific and Katie got the job done and exceeded our expectations. We are very grateful that things went so well with our home purchase. Myron and Tori Kottwitz

Introducing a fresh new look for your Profile.
Click the 'Edit Profile' button below to enter 'Edit Mode' and continue the tour.