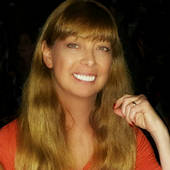 Real Estate Agent
Joy Baker
So NH RE & Short Sale Specialist
Salem, NH

—

RE/MAX Insight

RE/MAX International Inc.
Real Estate is about relationship building. It's about helping someone realize their dream or helping someone remain as whole as possible while extricating themselves from a distress situation.
Get to know Joy Baker
Joy was first licensed as a real estate agent in 1987 and has a cross-functional background in mortgage banking, title and real estate.  She has many years experience helping buyers and sellers achieve their real estate goals, however, in today's environment she believes her most important skill is the ability to compassionately guide people through difficult and confusing times.   Joy credits her background as a teacher of Kripalu Yoga, the Yoga of Compassionate Awareness, for the development and fine-tuning of this skill.
As the current market has gotten more confusing,  she has helped many people successfully navigate through the frustrations and potential pitfalls that are the hallmark of buying real estate today.  She believes strongly that she has an obligation to the people she is working with to help them interpret how the many changes taking place today in real estate and mortgage financing impact their ability to achieve their goals.   
She also has extensive experience helping folks who don't know what to do because they owe more on their home than it's worth.  
Joy makes her home in Londonderry New Hampshire with her husband Stephen, a talented musician who is one of the founding members of Beatlejuice - New England's Premiere Beatle Band.
Joy Baker's Blog Posts
Home Buying
–

over 4 years ago
Home Buying
–

over 4 years ago
Home Buying
–

over 5 years ago
Home Buying
–

over 5 years ago
Skills
Today's real estate market is changing.  There is no doubt about it.  If you've been watching the news, whether on television or online, you know that two main topics have been headlining when it comes to real estate  - increasing home values and the potential for increasing rates and downpayment requirements.  As a prospective buyer or seller, it is important for you to understand how these issues impact you.  As far as I am concerned,  my absolute first responsibility is to help my clients accurately interpret the information that is out there so that they can make an informed decision about the steps they wish to take.
In this confusing market it is critical to work with an agent who has knowledge and experience on their side. And, if you owe more on your home than it's worth and you don't know what to do you should know that I helped my first client successfully obtain a short payoff with their lender so that they could sell their home and move on with their life back in the mid 90s, a time when the term SHORT SALE was largely unknown.  Today, I continue to work with diligence and compassion to help my clients who find themselves in this unfortunate situation remain as whole as possible by facilitating a successful short sale.
Testimonials for Joy Baker
David and Nicole L

02/11/2014

We met Joy as nervous "virgin house hunters". The first conversation we had with her, she put our fears of buying a house on hold, and we immediately trusted her to be the one to help us with our search. We cannot say enough nice things about Joy and would recommend her to anyone looking for a fantastic Realtor! Joy is incredibly knowledgeable with the market and the NH area. She was able to answer roughly a million questions from us on different subjects, as well as, supply us with people/businesses she would recommend for numerous things. Joy went above and beyond her job description for us and always seemed happy to do everything we needed. She was able to talk us through the moments of being stressed, anxious, and frustrated with the process… which is frankly a miracle! She listened intently to what we wanted in a house and gave up her weekends for a marathon of looking at for sales we were interested in. After each walk through she discussed with us our likes and dislikes about the property, which was very helpful for our inexperience. Joy seemed eager to find us what we wanted and that made our searching more thrilling. We lucked out finding our first home quickly (thanks to Joy's hard work) and we feel even luckier to have had Joy by our side to make this daunting task a success. Joy, we truly thank you from the bottom of our hearts for all of your dedication. Genuine kind people are tough to find which makes you an absolute gem and we are so fortunate to have met you! You are the best at what you do and we will never use another Realtor again! - David & Nicole

Mike and Lisa L

01/11/2014

Dear Joy-
We will always cherish the day you walked into our lives. You gave us hope and knowledge and, finally, the answers to so many questions that no one could ever seem to help us with. From the uncountable numbers of people and departments at the bank to the many real estate agents we spoke with no one gave us any usable information or even a direction to go in.
We had an unusual situation because we owned both sides of a duplex but we had separate loans on each side. We could no longer afford to keep the property but everyone said that selling and doing a short sale on both sides (with two different loans) at the same time before the foreclosure was impossible.
Well, everyone except you! After you left our first meeting, we knew that we had finally found someone who knew what they were doing and that everything was going to be all right.
True to your word, and due to your incredible knowledge, work ethic and compassion, you helped us do what everyone said was impossible. We had a successful short sale on both sides of the duplex at the same time and we were able to move on with our lives not owing anything!
Not only do we have an amazing real estate agent, we have a friend for life!
Thank you, Joy!



I have been in the mortgage business for over a decade. I have dealt with short sales on the lending side, waiting very long periods of time for a short sale to be approved. I have also had clients lose the opportunity to purchase the house they wanted and loved because the house went into foreclosure before the short sale was approved.

This is a big problem in the banking industry. Most of the time the left hand doesn't know what the right hand is doing even though there is a deal that is already put together.

Recently, I found myself struggling with trying to arrange a short sale on my own investment property.

I had known already about Joy from being in the business and her reputation on being a master at getting short sale approvals so I finally turned to her.

Joy succeeded where I failed.

Joy is the #1 go to person that I would ever recommend to anyone facing a foreclosure or in need of short selling their home.

Joy, thank you again for your professionalism and expediency on getting the approvals we needed.



Dear Joy,
I wanted to thank you for helping us sell our condo. Although we were not in a financial hardship we were facing other issues with the property that we could not resolve and there was no way we would have been able to sell our condo without you.
You were so nice, professional and organized and had the short sale approval within 3 weeks. We were so nervous about how it would all turn out but it worked out great and we will forever be grateful. You have changed our lives forever and we can never thank you enough.
Jessica


Dear Joy,
We are so grateful for your expertise, knowledge, guidance and kindness
with the process of the short sale of our home. It wasn't an easy
experience to go through, but with your guidance, hard work and attention
to detail, we knew we were in good hands.

It is definitely a very emotional thing to experience and you were there every step of the way.

Thank You Joy! You should be given a gold medal for what you did for us
and continue to do for others!*****

Joy - I will always refer folks to you ... your the best!

Marilyn and Larry E.

06/16/2013

Dear Joy,

I am writing you in regards to the short sale of our property. Until we found you we were ready to throw in the towel and just give up, especially since we had already tried a short sale that failed because it was handled wrong but once I talked to you I could tell you knew how to do things right!

You walked with us through the entire process which was somewhat difficult at times. I certainly know that my husband wasn't the easiest person to deal with, so you certainly have my vote for that, too! Thank you again for all your patience and how you dealt with our ups and downs. Thank you for sticking with us and we will always be grateful for all you've done for us.

I would recommend you to anyone looking to do a short sale. We are now stress free and looking forward to many bright tomorrows.

Thank You,

Marilyn & Larry E

Joy

I wanted to take a moment to thank you for all of your energies that you put into helping me come out of this with the best of all possible conditions.The family is settled into a new home and adjusting as needed to smaller spaces.
It seems that saying thank you for all of your help is not near enough to express my gratitude for all of your dedication to my needs in this short sale process. Difficult it was and you were very clear every step of the way in everything you prepared me for. I hope that my resistance at times was not a hindrance to your ultimate successful closing on this home.
If you are on ANGIE'S list or Linkedin I would be happy to submit a testimonial on your ability to make it happen against all odds.
Thank You and may god bless every dream you have

Mike S.

Calista and Bob S

04/08/2013

After 8 months of trying to work with the banks on our own we came to the conclusion that we were going to have to, a) go through a foreclosure or b) try for a short sale. We decided to interview realtors to see who would be best to work with on a short sale. After calling a local RE/MAX realtor and telling them our situation we were told "You are going to want to contact Joy Baker, she has been doing Short Sales for over 20 years and knows what needs to be done." After contacting Joy, and reading some articles that she has on her blog, it was evident that she WAS the one to work with.

She was great through the whole VERY trying process. We had two mortgages and our first mortgage was with one of the WORST banks to deal with but Joy never gave up, she kept pushing forward. When things stalled or she didn't get responses or got responses that she didn't feel were right, she wouldn't just accept it, she would work even harder, contacting EVERYONE; the president of the bank, president of Freddie Mac, Senators, the Banking Commission and whoever else she thought would help in that situation. We couldn't believe the people she knew to contact.

There is only one word I can use to describe Joy Baker. ADVOCATE. An advocate for those of us who have to go through, what has to be, one of the most difficult financial times in our lives. She holds your hand the whole way through. Answers all your questions, listens to your complaints and worries.

It has been only 7 months since the successful closing on the short sale of our house and we have been already begun to be able to rebuild our life. We've been able to purchase a desperately needed vehicle and pay off one of our major bills. In short, deciding to have Joy Baker as our realtor for the Short Sale was absolutely the BEST decision we made.

Calista and Bob S.

Dear Joy,

I want to sincerely thank you so very much for ALL the HARD work and determination that you put forth in the short sale of my home!!!!!!!!!! You literally relieved us of all pain and anguish we were going through trying to sell our home and save it from foreclosure. MetLife would NOT cooperate with us in any way. Our calls went unanswered.

Being newly divorced, I had no one to turn to that had knowledge and was then referred to you by a lawyer named "Joe". He was the best answer to my problems referring us to you. You have every piece of knowledge that anyone could have dreamed of in the process of short sales on homes. I was so positive you could help us and you did!

You caught MetLife Mortgage Loans trying to escape from their responsibilities and telling numerous lies. They never gave us a chance and claim they gave us time. You insistently kept demanding answers. Knowing your business in short sales like NO ONE I have ever met, you contacted the State House, Senator, and others. Lo and behold, they end up getting involved in these mortgage companies not following the books in helping home owners and you then finally get phone calls and emails. You got some important people involved and it worked!

Having all the proof written down showing the 'time frames and dates' which is vital, proved we were never allotted the time to sell our home to avoid foreclosure. We didn't want a foreclosure on our records and wanted to keep our credit as best as we could. We finally were allotted the time to short sale the home for a length of time. With your expertise, months of pounding the pavement with letters, calls and emails, we succeeded in selling our home!

You honestly should start a business in Short Sales and teach people about this. We had no idea of all the legalities involved and how Mortgage Companies put clients through loopholes to avoid helping them. You are a blessing and can help so many others out there like us. Thank you so much for all you have done.

Anyone out there that thinks that selling in time to avoid foreclosure isn't possible, call Joy!" She is THE MOST CARING, AGGRESSIVE and KNOWLEDGEABLE real estate agent I have ever met and I wish to God that I had known about her previously. She is THE BEST PERSON you could ever hire and WILL get the job done. She NEVER gives up and her persistence pays off in every way!

Joy, thank you sooooooo much for all you have done! The State of NH needs more people like you willing to FIGHT for your clients and showing these mortgage companies doing wrong doesn't pay off. Short Sales PAY OFF :) Being patient, going through each and every step for a short sale is critical and timing is everything. And you, Joy, did just that. THANK YOU AGAIN! You and all your knowledge are a gift to all!!

Holly B

Jim and Mary S

11/15/2012

I've never seen anything like Joy Baker. She held Wells Fargo's feet to the fire and with her superb knowledge of the short sale process and available resources, and her experience with the shenanigans folks like Wells Fargo et al. pull with struggling mortgage holders, she basically put Wells Fargo on notice that they really ought to mind their Ps and Qs on this one, and thus she was able to obtain short sale approval.
Her competence and pit bull attitude, especially when her dander's up, combined with her knowledge and readiness to sweet-talk when appropriate, got the job done for us. I'll recommend her to anybody.
Introducing a fresh new look for your Profile.
Click the 'Edit Profile' button below to enter 'Edit Mode' and continue the tour.