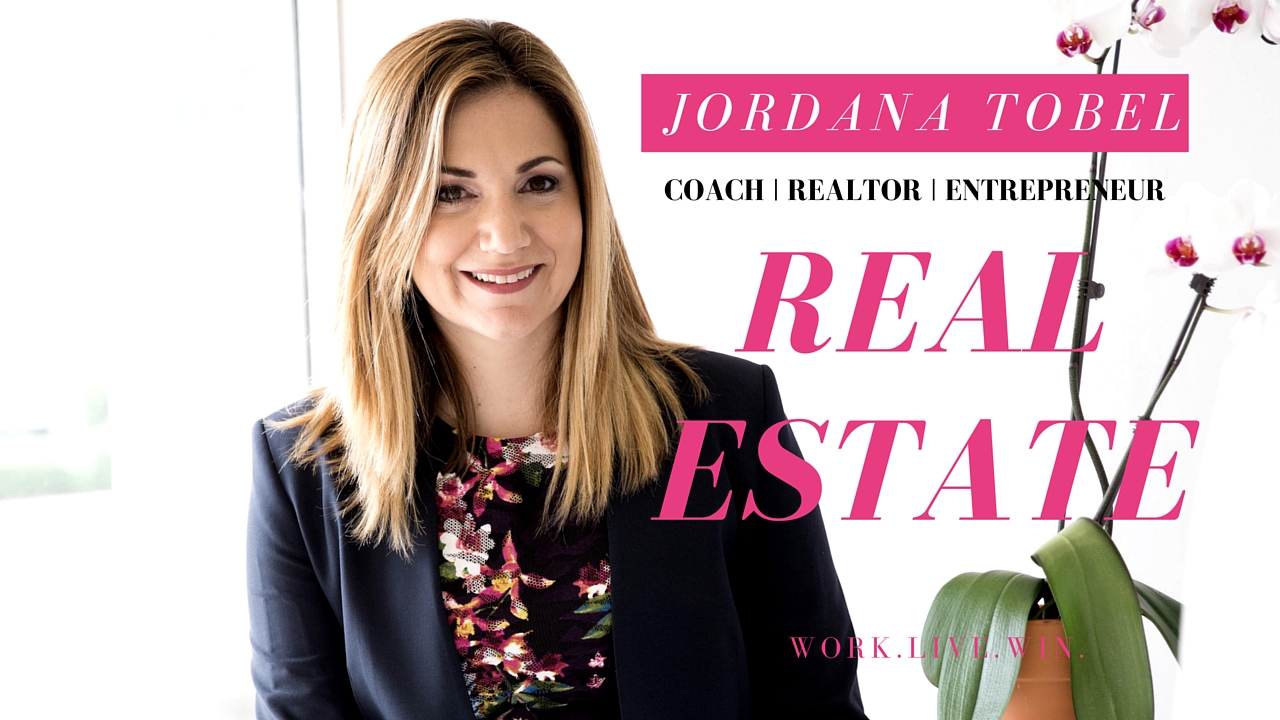 Get to Know Jordana Tobel
Jordana Tobel is an entrepreneur in real estate. Based in Boca Raton, Florida, Jordana guides and mentors a team of agents through the firm she founded, Premier Real Estate Advisors. She believes that for any agent, the key to success is a strong business partnership with their brokerage. That's why she offers weekly coaching sessions for agents so that she can share the insights they need to make it in today's market.

Jordana has been recognized for her leadership and ability to drastically improve business. In a prior role at a national organization, Jordana built up the REO-focused South Florida branch to produce $164 million in yearly sales volume. She also ranked #1 nationally in production in 2011 and 2015.

Keep up with Jordana's listings at http://jordanatobel.livingmoving.com/.
Tour of Downtown Boca Office
Jordana Tobel takes you on a tour of her downtown Boca Raton office.
Hermann Wiehls
06/04/2015
Jordana is a great territory manager and is always looking for ways to drive her team to success. Very motivated and encouraging as well as caring and understanding. She has a positive, cheerful and upbeat personality, is well-regarded among colleagues and is very professional and helpful to everyone she works with.
Gregory H. Dalessio PA, CDPE
03/29/2015
In the almost two years that I have worked for Jordana she continually shows incredible leadership. She has endless drive with the ability to nurture and motivate. Quick to lend a positive word and ability to support her staff. Not to mention that she is on the cutting edge of training and education. I would work for Jordana any time and any where!!! 
Deborah Cote
03/12/2015
I highly recommend Jordana Tobel for any possible business role one would consider her for. Jordana is the territory manager for Carrington Real Estate. It is amazing to me that not only is she able to manage property files, but she is able to mentor the agents in her office. I recall our first meeting as I was a very part time agent with very little REO experience. I was that agent that could only handle one file at a time. She gave me goals, suggestions, and a platform to create a new and exciting role in real estate. Today, a short four years later I am managing to handle close to 30 revolving property files per month. This number is still growing. I sincerely owe this to Jordana Tobel. Not the company (though it's awesome), but to the most inspiring leader I could have ever met. She has fought for me professionally in so many ways, coached me, taught me, and just so much more. As I continue to grow, it is extremely comforting to know I have Jordana to push me to be my best and to be there when I can not. With utmost certainty I can tell you that any buyer, seller, corporation, or agent is missing out if they don't have Jordana on their side.
Freddy Rodriguez
03/10/2015
It is my pleasure to recommend Jordana Tobel, her performance as a Regional Manager for Carrington Real Estate Services have been unsurpassed. I have known Jordana for over 6 years working for her in my capacity as an agent and over 2 years as her direct assistant, and I am proud to say that through her guidance and business regiment we have the brought our office to be the top producing office, leading the nation in sales and production month after month.
format_quote
I'm Jordana Tobel, and I offer the leadership, innovation, and mentoring you need to have a strong business partnership with your brokerage. Contact me to find out more.