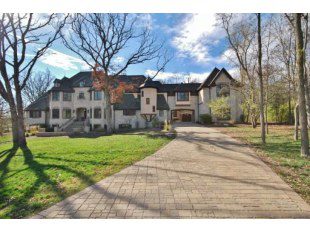 Get to Know Joe Schmalz
Tired of those "Deal Killing Home Inspectors?" At Mr. Home Inspector we pride ourselves in being a professional compliment not a hindrance to your sales process. We relay our inspection findings in a neutral non-scary mannery so you can close more of your hard earned sales.
After inspectiong over 5795 homes in the Fox Valley and surrounding areas I have gained the exprience and knowledge to perform the most thorough and professional inspections possible.
So visit our web-site at www.mr-home-inspector.com or call to schedule your inspection: 630-965-8017
Certifications
New Home Construction
Buyers Inspections
Pre- Sale Inspections (Sellers Advantage)
Town Homes and Condominiums
Light Commercial Inspections
Electronic Radon Testing
Termite Inspections
Watch Dog Protection Program (Empty Nester's)
Courtney H
08/05/2015
I would highly recommend Mr. Home Inspector, Inc. Joe was timing, thorough, communicated any issues the day of the inspection, and followed up with the inspection report the next day. The whole process was easy.
John D
07/19/2015
Joe did a great job on my new home purchase. Highly recommend this company! Scheduling was a breeze, I placed the phone call, and within minutes, I had my appointment scheduled. Joe was my inspector, and kept the appointment as scheduled. We had a minor delay in that when the realtor and I showed up for the inspection, the gas meter was found to have been shut off and locked out by the gas company. Joe was very patient and accommodating while phone calls were made to try and rectify the problem. We contacted the seller, and they couldn't make arrangements to have the gas company come out for a few days. Joe, rescheduled and didn't charge extra for the inconvenience or having to come back out. I really appreciated Joe's detailed, thorough inspection of the home I was going to purchase. He's very knowledgeable about everything, and was able to answer all my questions. Every square inch of the property was looked at! The report he put together is outstanding, including pictures and a detailed report of all findings. A truly outstanding experience. I would definitely use this company again and will refer them to anyone I know that is looking for an inspector.
Laurie S.
11/16/2014
Mr. Home Inspector, Inc. 2670 Danford Way, Geneva, IL 60134 We would highly recommend Mr.Home Inspector,inc.. He was fast & thorough. Explained everything in detail. We received our inspection report the next day. Very pleasant experience.
format_quote
Providing peace of mind to home buyers and sellers one home at a time since 2003.