Shannon Milligan, Richmond VA Real Estate Agent/Associate Broker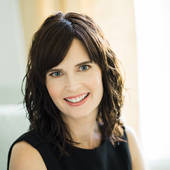 0225195925
Real Estate Agent
Shannon Milligan, Richmond VA Real Estate Agent/Associate Broker
RVA Home Team - Winning with Integrity.
Richmond, VA

—

RVA Home Team
Richmond VA Realtor - Richmond VA Real Estate
Richmond , VA
---
Winning with Integrity. Shannon Milligan, your Richmond VA Realtor, will coach you to victory in the Richmond VA Real Estate Market. Discover the difference of being part of our RVA Home Team!
Get to know Shannon Milligan, Richmond VA Real Estate Agent/Associate Broker
A Little About Me:
Professionally, I am a licensed Richmond VA real estate agent who loves every minute of my chosen career. I am proud to be a multi-million dollar producing Realtor specializing in Richmond, Chesterfield, Henrico, Hanover, and Goochland Counties. I love working with Sellers to maximize their profit while minimizing their days on the market. I have a passion for marketing and being your listing agent allows me to flex those muscles! I also enjoy working with buyers, especially educating them so they understand each step of the process. No matter which you are, YOU and YOUR needs are my top priority. 
Personally, I have a very supportive husband, twins who are in the fourth grade, three loving Labradors, and a cranky cat who only likes me when he is hungry. I have lived in Glen Allen, Henrico County and now reside in Midlothian, Chesterfield County. Call it a hazard of the job...I am a professional Richmond VA Realtor and a bit of a professional mover. However, my husband says, "This is IT!" 
As you look for an agent to represent you and your needs, please give me a call. I welcome the opportunity to work hard for you, not only during the transaction, but afterwards as well! 804-248-8207. www.RVAHomeTeam.com
Shannon Milligan, Richmond VA Real Estate Agent/Associate Broker's Blog Posts
Home Buying
–

about 3 years ago
Home Buying
–

over 4 years ago
Real Estate General Information
–

over 4 years ago
Home Buying
–

over 4 years ago
Meet Your Richmond VA Realtor
What traits should your Richmond VA Realtor Possess?
Testimonials for Shannon Milligan, Richmond VA Real Estate Agent/Associate Broker
Highly Impressive is the best phrase that comes to mind. From the very onset when I shopped the need for a realtor until the final closing, the entire time Shannon had my best interests at heart. Shannon won my business on her knowledge, skill, passion, intent, conviction, and trust: all vital in this business. For all material purposes she also self-served as my property manager in the interim from the time my last tenants moved out until final sales close. The entire time Shannon did such a thorough job I never once had to drive back to the house or deal with any issues. I was concerned of pipes freezing in the winter or construction teams needing entrance so intentionally found someone local. But what I uncovered is something I feel compelled to share. What I found is someone I would consider an "agent for life." Someone I would entrust wholeheartedly if had another opportunity to buy or sell. Shannon's commitment, work ethic and integrity really were outstanding. As someone aligned in the financial business I have seen my share of deals go wrong. I ask a lot of questions and have deep concern before "turning over the keys." I am slow to trust and very hesitant to take my hands off the wheel. But in a world of over-promising and under-delivering Shannon did the exact opposite. She undersold and over-delivered! Rarely is the sale of a home without it's problems. When contractors didn't live up to expectations she called them out and got the results needed or found others that would. If had any bumps in the road she was proactive in providing solutions before they ever became issues. At every point in the process we were in communication and I was given options as well as best case/worst case scenarios based on years of proven expertise. What more could you ask for in a real estate partner? (Yes partner not agent). Shannon truly was the best partner could have asked for and made this transition from start to finish almost seamless. She will win you over with hard work, integrity, determination, and a straight forward results-oriented approach.

Shannon got the job done, again. We hired Shannon to assist us in purchasing our new home and she was, without a doubt, the best agent we ever encountered. There was no question that we would later choose her to sell our former home. Her persistence, perseverance, professionalism and unwavering attention to detail made the sale a smooth and care free transaction. She anticipated our questions and had them answered before we even had a chance to ask. Buying or selling a home can be a stressful experience but because we hired Shannon, we were able to relax and trust her to get the job done for us. Thank you Shannon for being so awesome at what you do!

Shannon and her team of professionals made me believe there are people out there who are really angels. I feel so blessed to have found the best Richmond real estate agent and mortgage professionals to help me find my dream home!

My experience with Shannon was exceptional. Shannon took an interest in our lives to best understand what we wanted out of a house which helped narrow our search. She looked out for us to inform us if another offer had been put on the house we were interested in buying. Shannon worked to ensure that we worked within our budget and got us a deal within our price range targeted. Not only is Shannon an exceptional Realtor, she was able to recommend resources in which we were beyond impressed with (including inspector, title company and mortgage broker). Shannon exceeded our expectations of a realtor, ensuring that she was present during the inspection, throughout the mortgage process and for closing. She worked with our schedule throughout the process to accommodate our work schedules. She was able to answer our questions very promptly and provided valuable information. I would recommend Shannon in a heartbeat!

Shannon went above and beyond for us, to say the very least. She was great and stayed on top of every aspect of the transaction from offer through closing. It was our first time working with her, as we are new to the area, and we would be happy to with with her again.

Luke and Rachael

08/15/2013

We found Shannon by coming across her blog and we could tell she was really on top of things even from her posts. Meeting with Shannon proved we had found the right person, she's wonderful and so dedicated we were constantly impressed.
Shannon had super fast responses, great explanations and was always one step ahead of everybody else in the process, getting every detail exact that made our lives less stressful. I swear she must never sleep.
After meeting and working with Shannon I would absolutely recommend her to my family and friends, I'll actually miss getting texts and emails from her. I can't recommend her enough. Everything a person would want in a top Real Estate agent.
We sold our old house at a record price and bought our new one with a super deal. We now live in our dream house, all thanks to Shannon.

Shannon was supportive and here for us from the beginning. We were referred to her by some of our family who she had sold a home to & for. She is on it! She answers her phone right away, stays in contact from the start! The moment we talked via phone about the process, She was dedicated, interested and excited. Shannon is someone who loves what she does each day! She was understanding of our tight schedule and time constraints. As soon as we decided we were ready to buy and told her what we were looking for, she found "the one" on the first try! She made this experience delightful and I will be referring her to everyone. Shannon deserves an A+.

Shannon took charge of our situation with selling our home and made it so easy for us. She sold our house within 3 days of being on the market. It was an extremely smooth transaction. I would highly recommend Shannon. She was very knowledgeable about the market and very professional throughout the entire process.
She will be a great person to have on your side.

Rachael Harris-Evans

07/31/2013

Shannon has been amazing for us as a buyer's agent. She really did her homework to give us the scoop on all of the houses that we looked at. And she was always incredibly responsive, always responding to our questions and following up with information in lightning speed. She offered great advice, grounded in solid information, and made our buying process go incredibly smoothly. I would, without hesitation, recommend Shannon to anyone looking for a savvy, well-informed, service-oriented Realtor!

Shannon was informative and helpful and professional when we were on the hunt for our first house in a brand new city. She gave us honest and thoughtful guidance when we needed it and made sure we knew what we were doing from step to step.
When it came time to negotiate Shannon really went to bat for us and became our first line of defense against a 'difficult' selling agent.
After the sale Shannon has expressed a deeper interest in how things progressed and made sure we were happy with everything.
On a personal note Shannon, over the course of this process has become a trusted friend and we look forward to building a lasting relationship with her.
Introducing a fresh new look for your Profile.
Click the 'Edit Profile' button below to enter 'Edit Mode' and continue the tour.