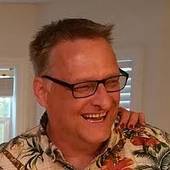 Industry Observer
Gary Eberhart
Studying to get my Agent License
Get to know Gary Eberhart
Software Engineering Manager looking to transition to real estate. I own a few homes and have made some good money buying and selling real estate. I love the chase. I love looking at homes. I like putting in offers. I'm ready to work day and night to become successful as an agent.
"Gary is a hard working professional who does what it takes to get a project done. He is able to manage many personality types and help people accomplish goals. Gary is team oriented but also willing to push for what he believes is the right way to do projects. I would recommend Gary for any job." Priya Patra, PMP®, CSM®, TOGAF®, SAFe® SA
"Gary's people management skills are top-notch and he is never under any pressure. He is fun to work with and gives you all the freedom for your creativity. He leads from the front and as a good project manager sets an example to be looked upon." Matt Jones, Software Engineering Manager @ FLEX.
"Gary is a great leader and produced great results for the company. He is detail oriented and technically very strong. He is a good technical architect and an amazing manager!" Kavitha Jayakumar, Reactive Platform Engineer at Tomax Corporation 
"I worked for Gary at CMC after college. He was a great manager who helped his team to succeed. He has a good technical background and good vision for the product. Any employee will be lucky to have Gary as his manager." Karthik Janaswami, Vice President at JPMorgan Chase
"Gary is a developer with superb attention to detail and forethought going into the design and development of his work. I worked alongside Gary for 15 years and was always impressed by the quality of solutions developed by his team and their appeal to the end user. His ingenuity was directly responsible for the success of the company as our core solutions migrated from legacy to newer technologies."Business Information Systems Professional and Software Developer Assure Services Westminster College
Certifications
2016 Oracle Certified Associate, Java SE 8 Programmer
2000 Sun Certified Programmer for the Java 2 Platform
Awards
1989 Awarded "Employee of the year" from Heritage Thrift & Loan.
Skills
Information Technology
Buying and selling homes. 
I'm a real estate assistant. I'm proficient with the MLS. 
Introducing a fresh new look for your Profile.
Click the 'Edit Profile' button below to enter 'Edit Mode' and continue the tour.