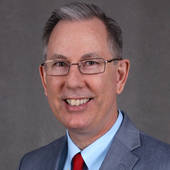 Real Estate Agent
Gary Cuff
McLean, VA

—

Cuff & Company Realtors
Get to know Gary Cuff
Gary Cuff is an award winning Real Estate Broker who has exceeded quotas and consistently earned company and industry recognition for his TOP sales performance and customer satisfaction. Gary has even had a listing featured on HGTV's hit show 'Get It Sold'! Gary works with luxury homebuyers and sellers as well as first timers and investors. Always proactively seeking to improve customer satisfaction, Gary strives to give his customers the best quality, value and service with an unwavering dedication. Gary has implemented proven systems and built a team of talented personnel to channel his focused goals and commitments. He is a driven, positive person with impeccable attention to detail. His high energy and effective leadership skills conduct a successful marketing plan equipped with creativity, education and knowledge. Always having uncompromised ethics and integrity during the 16 plus years of his diverse real estate career, Gary also displays the talents of being an articulate communicator, a skilled negotiator and an expert in finance. This helps Gary educate and empower his clients to alleviate the stress of purchasing or selling their property, making it a smooth transition. Originally from Florida, Gary has lived and worked in the Northern Virginia/DC area for nearly 20 years. In addition to being named a lifetime member of the Multimillion Dollar Club by the Northern Virginia Association of Realtors (NVAR) in recognition of his consistently high level of performance over an extended number of years, Gary has also worked as a certified mentor of the Buffini and Company Real Estate System and as an Equator Platinum Certified Broker. Before his career in Real Estate, Gary's background was in advertising where he served as Senior Vice President of a large national marketing firm and supervised as many as 200 employees. The Real Estate experiences blended with his pre-law education, along with the supervisory/leadership and advertising experience he has acquired undoubtedly will pave the road of his success on the behalf of his clients for years to come.

Serving Northern VA, DC, & MD
Certifications
Client Type: Home Buyers, Home Sellers
Property Type: Single Family Home, Condo/Townhome, Residential Rental
Specialty: REO / Bank Owned, Short sales, Residential sales, Luxury homes, First time home buyers, Distressed properties, Staging, Relocation, Property Management
Certifications: Equator Platinum, Buffini Certified Mentor
Languages: English
Skills: Marketing, Negotiating, Staging, Communication
Awards
NVAR Multi-Million Dollar Lifetime Award/Member, NVAR Multi-Million Dollar Award 2003, NVAR Multi-Million Dollar Award 2004, NVAR Multi-Million Dollar Award 2005, NVAR Multi-Million Dollar Award 2006, NVAR Multi-Million Dollar Award 2007, NVAR Multi-Million Dollar Award 2008, NVAR Multi-Million Dollar Award 2009, NVAR Multi-Million Dollar Award 2010, NVAR Multi-Million Dollar Award 2012, NVAR Multi-Million Dollar Award 2013
Skills
Marketing, Negotiating, Staging, Communication
Testimonials for Gary Cuff
Laura Jennings

01/15/2015

I am extremely pleased to recommend Gary Cuff for a smooth, comfortable real estate experience. Quite simply, he was fantastic to work with. Specifically, he took over once my contract with my first agent expired. Gary toured the house and reviewed the case thoroughly, then presented me with a action plan for selling the house. The action plan included repricing (to a reasonable asking price, based upon actual data and area trends). The plan also involved new, professionally designed brochures, which were gorgeous and showed the house beautifully. The first and only open house brought in six to ten times the number of people than we received during the previous agent's open houses! Complicating matters was that I had already moved 6,000 miles away at the time Gary took over, to a time zone that made it difficult to reach most people easily. However, I don't think that Gary sleeps. He kept me in the loop (constantly), thoroughly explained everything, and gave me knowledgeable advice about every decision I needed to make. Gary made selling the house almost painless, at a very stressful time. He is a true professional, and I highly recommend his services.

Gary was, by far, the most professional, yet engaging and friendly real estate agent I have ever had dealings with. He worked tirelessly to get me the most for my house in a timely fashion. In a market where we saw houses going unsold for 6 - 12 months, Gary worked to get me a buyer as if he were selling his own house. From the moment I met him, he put put me at ease and never gave me a reason to doubt his ability, without being arrogant or brash. And rather than deal with an agent working for a large faceless firm, I was dealing directly with the principal broker and owner, Mr. Cuff himself. I can not explain how stressed I was about the prospect of selling, but Gary made it painless. I would recommend ANYONE and EVERYONE to secure Mr. Cuff's services, regardless of whether you're buying or selling. A true professional who knows his business inside and out.

Melissa & Jacob Moore

01/31/2014

I recommend Gary Cuff because he did an excellent job in the process of buying our first home. We had a bit of a different situation and he worked hard to get everything done for us. We always felt that Gary was working 100% for us and we ended up with a home we love! The whole process went so well and we are so thankful for Cuff and Company!

Gary Cuff needed to work with three sellers, in our case. He communicated well in his e-mails, explaining his position on different points and giving sound advice. It was a pleasure.

I recommend Gary's services without reservation. I worked with Gary on 3 properties to sell and 2 out of the 3 were challenges … Even when I was having a meltdown about the process (which I did 2 or 3 times) he took his time to explain everything, what he was doing behind the scenes and what could be expected. There were so many variables in my 2 "challenge" properties that it took a strong Professional to stick with it through to the end. Gary was that person. I recommend his services without reservation.

Kimberla Fairley

04/15/2013

Gary is very professional and diligent in preparing a house for sale. He is proactive in documenting and corresponding with potential buyers. I was very pleased with the experience of selling my house.


Lindsay & Brady Closson

02/20/2013

I can't say enough wonderful things about Cuff & Company Realtors! Gary helped us both buy and sell our first home in Fairfax and we couldn't be more thankful to him! Gary was professional, informative and took care of everything for us - start to finish. His knowledge of the market and industry helped expedite both of our closings. I guarantee you won't find anyone better!


Celia Goldstein

08/13/2004

Four years ago, I decided to become a home-owner. I had never been involved in the home-buying process before and had no idea how to go about it. A friend of mine was selling her home and called me one day to say she had found a wonderful Realtor. This was my introduction to Gary Cuff. After I met Gary, I was very impressed with him. He not only was very knowledgeable in all aspects of real estate, but also was excited to help me find just what I was looking for. He was in touch with me constantly and was always there to answer any question, and I had a lot! He was patient, hard working and I could see from the start that he was a total professional with very high ethical standards. Within a short time, Gary found me the perfect home (p.s. He also found a wonderful home for my friend, and sold her other home at a profit for her).

It is now four years later and I am getting married and will be moving to New York. Of course Gary was the only person I even considered to sell my home for me. And wouldn't you know that after 4 days on the market, Gary sold my home at my asking price – I have now sold it for twice what I paid for it only four years ago. Once again, working with Gary has been such a pleasure. He has always come through for me and done an outstanding job. I would, and many times have, highly recommended Gary to anyone who wants to buy or sell a home in Virginia. He is the consummate real estate agent and is number one in my book any day.

Introducing a fresh new look for your Profile.
Click the 'Edit Profile' button below to enter 'Edit Mode' and continue the tour.