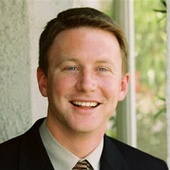 DRE # 01488032
Real Estate Agent
Todd Foust
North Orange County, Anaheim Real Estate Brea Rea
Yorba Linda, CA

—

FOUST Team Real Estate
100 West Valencia Mesa Drive
Fullerton , CA 92835
---
Los Angeles and Orange County Real Estate Agent | Specializing in North Orange County Real Estate,Yorba Linda, Anaheim Real Estate, Fullerton Real Estate, for buyers, sellers and investors
Get to know Todd Foust
Awards & Certifications
References
Resume
 The Foust Team agents are seasoned experts in Los Angeles and Orange County real estate with proven sucess with buyers, sellers and investors.  Our real estate guides and information are well known for up to date, relevant, and insightful facts on the real estate market.
Satisfied Sunny Hills West Home Seller
Owners of 2259 Camino Rey
 November 1, 2008
  We would like to express our gratitude to Bob and Todd Foust of Foust Asset Development for the outstanding service in the sale of our house in Fullerton, CA.  This was our first experience in selling a home and we were very happy to have such professional and experienced agents.  They made the entire process very easy and were always available and happy to answer any questions we had.  They provided excellent local resources to help in the preparation of our house for sale which helped make the whole process proceed smoothly.
 The Foust Team went the extra mile, literally, and found a buyer in another state and put together an unusual but very satisfactory arrangement that met both our needs and those of the buyer.  And despite the current flat housing market they found our buyer and closed the deal in record time.
 We highly recommend Bob and Todd Foust and their team to anyone looking for professional, friendly, and expert real estate agents.
 Bruce Meier  (signature on file)
Kathy Lucero (signature on file)
Todd Foust:
Todd is the youngest member of the FOUST Team but don't let yourself mistake young for inexperienced. Todd is the active "marketing guy" and as such is responsible for bringing clients property to the biggest/best markets possible and ultimately getting them sold. Doubling as the teams inventory specialist, he views hundreds of properties every week to find the best homes for clients and/or opportunities for investors.
Todd graduated from Cal State University of Fullerton with a Bachelors degree in Business Marketing. Meanwhile, Todd was starting out on his professional career by taking the advice of an admired teacher that told him he'd have to learn how to sell if he ever wanted to be successful in anything. He first cut his teeth by taking odd jobs selling everything from industrial packaging to yellow page ads. He reflects on those rookie years with a positive attitude by taking in the lessons learned and states that "I'm glad I stuck it out because selling is one skill that isn't emphasized in school but is so important in life, not just in business." Todd was able to combine this skill as well as his marketing savvy to yield big results in the selling of client's properties for the FOUST Team. About this Todd says, "It's ironic that in a business where customers want and need a salesperson, that so many agents don't have so much as a hint of salesmanship and are so uncomfortable about their chosen profession that they shy away from describing themselves as "salespersons." Instead they hide behind kinder gentler titles like real estate "consultant" or "advisor." We find that in most instances customers don't want us telling them what to do, but if they want our information or advice we're happy to give it to them. By in large, what they do want us to do for them is handle their transaction, find them property, and ultimately SELL their property!" Todd is also a firm believer in continuing his business education as well as giving back to his community. He regularly attends RIAOC ( Realty Investment Association Orange County) meeting and seminars to keep current on the continuously changing real estate markets. To aid in the restoration of the Fox Theatre in Fullerton, he volunteers time and money to the Save The Fox Organization and its related events and projects. As an active member of the Cal State University of Fullerton Alumni and Professional Associations, he regularly volunteers to help with their fundraising events. Todd also does weekly community service at a local senior citizen home that he says really helps to put the business day back into perspective. For recreation, he enjoys being on the ocean pursuing his other passion of sportfishing. To help ensure there are fish for future generations to enjoy, he is dedicated to fisheries conservation through organization like UA (United Anglers) and the RFA (Recreational Fishing Alliance). Todd works as a partner with his father, Bob Foust. Commenting on their business relationship he states that, "It has its difficult times but it also has its wonderful times. I don't think either of us would want it any other way." He goes on to say, "Sometimes I just can't believe the persistence and work ethic that my dad is able to bring to this business. Somebody once condescendingly asked me (they usually ask me when they don't have the guts to confront him), 'Your dad is always working, it's hard to imagine he has an outside life. I mean ....like....what does he do for fun?' I looked at them quizzically and shot back 'REAL ESTATE.... duh!'  
Awards and Certifications   While aware that most consumers are not really all that interested in hearing Realtors boast about their various awards and achievements, we still find a significant amount of people who are curious as to how their real estate agent ranks in categories like sales, service, and continuing education. We understand this concern and gladly encourage them to see just how we stack up. Because learning is a lifelong process, expect to see regular changes and additions to this section.   When an individual decides that success has been attained, progress stops. Thomas J. Watson Jr.   The Best Way To Use The Internet For Finding A Home   Recently we stumbled across something, an old listing book, that really made us realize how far we've come in the home buying business. For those of you who never experienced the home buying process pre 1995, you might be startled to hear about the way it used to be done.A Little HistoryEvery week the real estate brokers local association would publish and distribute a new set of paper sheets containing all the new home listings in a particular area. The various real estate offices would gather these new listings and add them to the office listing book. If you were to look at these sheets according to todays standards, they would be considered very crude. No pictures, very little description, and very little detail.To make things even tougher, every time anybody wanted to investigate a property they had flip tediously through the big book and hope they didn't miss it. Then they had to hope it was still available for sale and that the book they were using was accurate. Even if you had an idea of what you wanted, there was no way to narrow the search down to a handful of likely prospects. The only search feature was a pair of eyeballs, fingertips, a sharp memory, a plethora of local knowledge, and a healthy dosage of patience.While we do see some advantages to these older ways of doing business (local knowledge, inventory familiarity, etc) we are in no way hoping for the return of the "good old days." Todays Southern California home buyers have so many advantages in their search for real estate that they would literally be foolish not to take full advantage of the various tools at their disposal. With this in mind, here's the best way for todays home shoppers to research, search, and ultimately buy real estate with the help of the internet.Researching The Area You WantWe've said it before that real estate really is a "boots on the ground" type of business and when searching out an area to live, there really is no substitute for actually visiting the area. However, we think it is better to have some idea of areas you might like before driving aimlessly around the county. Orange County home buyers will be suprised how much information they can gather about a city, county, school district, or neighborhood from our local area home buyer guides and we encourage them to use them, possibly even before looking at a single home for sale. Some prime examples of this would be our Anaheim California real estate and Yorba Linda California real estate guides.Researching The Homes For Sale In The Area You WantRecall for a second the above example about the old crusty listing book which agents and buyer had to flip through just to get an idea of prices in a specific area. Now visualize a new modern listing book that is instantly searchable, provides multiple full color property photos, contains 99% of all homes for sale in a particular area, uses interactive property maps to show all homes for sale in a neighborhood, and contains more property info than you could ever need and you'll have an idea of the benefits available within our Southern California home finder. This and some of the internets more helpful home hunting tools can also be found at local sites like Brea CA homes for sale and Fullerton CA homes for sale, which specifically deal with property listed in the local market.Upgrading To Premium Service With The Help Of A ProfessionalSo you've done a little homework and found a few different areas that you would consider calling home. You've got an idea of what homes in these areas are selling for and are reasonably sure of what type of home will fit into your budget. Now is the time to enlist the help of a real estate professional in custom tailoring you a home search around your specific needs. Not only will you be notified by email when new homes come to market but you'll also be alerted to any homes that drop in price and are now down around your comfort level. The kicker is that all of this information will be available within your email inbox so that you may access it at your convenience!Home buyers just have to tell us a little about what they are looking for and our premium home finder service will take care of the rest. To make it even better, there is an added bonus to telling us a little about the home you desire. We personally review hundreds of properties a week and if we know what you are looking for, we can quickly contact you when a hot deal comes to market. Having a true real estate professional working for them along with sophisticated home finding tools is the best way for home buyers to have an unfair advantage over their fellow home shoppers.How Lucky We AreAnytime we become frustrated with slow downloads, spotty internet connections, annoying pop ups, or internet spam, we really should count our blessings and realize just how much better the internet has made shopping for a home. The last ten years have brought us leaps and bounds forward in the real estate business and its exciting to think just what is in store for the next ten years. Until then, happy hunting.
Todd Foust's Blog Posts
ActiveRain Community
–

over 11 years ago
ActiveRain Community
–

over 11 years ago
ActiveRain Community
–

over 11 years ago
ActiveRain Community
–

over 11 years ago
Certifications
Our Team   Our team of Orange County real estate professionals and salespeople is truly the best and most innovative in the industry. While aware of the fact that you are probably more interested in what we can offer you in the way of actual real estate deals & services, it still remains true that the proof is in the pudding so we have included this list of credentials to back our bold claims.
Introducing a fresh new look for your Profile.
Click the 'Edit Profile' button below to enter 'Edit Mode' and continue the tour.