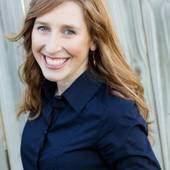 DRE# 0625050
Real Estate Broker/Owner
Elizabeth Straessle, MRP
~Military Spouse~ AllAmericanHomeSourceRealty.co
Corpus Christi, TX

—

All American Home Source Realty, LLC
Helping buyers, sellers and renters. Being owned by a military spouse we specialize in Military Relocation.
Get to know Elizabeth Straessle, MRP
Let This Military Spouse Help You Buy or Sell a House!
Elizabeth (Beth) Straessle has been in real estate for over ten years and can honestly say she has a true passion and love for it. As a Real Estate Broker and owner of All American Home Source Realty, LLC her goal is to provide the "American Dream One Home at a Time."
For military families, the process of buying and selling a home during a PCS can be extremely stressful and overwhelming! As a Military Spouse herself she can relate and understand as she has plenty of experience with PCSing. Beth's promise is to work with you every step of the way to make your move as straight forward and worry free as possible. She uses her expertise and some of the most innovative technology to assist with making your move easy and smooth.Her goal is to be the one stop source for your Military PCS needs!
Elizabeth knows that when moving as much as you do in the military it is hard to put down roots and feel that you belong. Her belief is that a house that you can turn into a home is one of the most important ways to make a connection and get a sense of security in your new town.
After a brief conversation or e-mail you will see how passionate Elizabeth is about helping you with your PCS and with all your housing needs no matter what they may be. So what are you waiting for? Contact her today for a smooth worry free PCS!
Read our testimonials to see how happy and satisfied our clients are!
All American Home Source Realty, LLC is a full service real estate brokerage providing military relocation services to those military families moving to and from the Corpus Christi, TX area. Their promise is to work with their clients every step of the way to ensure an easy and stress free PCS relocation. We help you sell your home, buy a home, find a home for rent and get your home rented! Non military don't worry we are happy to help you as well! Not only do we specialize in military relocation but also working with First Time Home Buyers, those looking to buy a HUD home or foreclosure and buying/selling short sales.
"As a military spouse myself, I know that when the military moves your family, it can be exhausting trying to search for homes, take care of your current home & search for a Real Estate professional that will understand your needs." Elizabeth Straessle is not only CEO and Broker, she is also a military spouse. She says, "our goal is to be the one-stop source for your Military PCS needs and to make your relocation as easy and stress free as possible."
All American Home Source Realty, LLC has a fresh approach to real estate services. They understand the notion that, for military families, one size definitely does not fit all. This thinking is what makes them unique as they cater to the needs of military families by offering a wide range of services to choose from. Depending on the budget and desired level of involvement, All American Home Source Realty, LLC offers a wide range of real estate packages. What further makes them unique is their networked approach. Clients can work through the same agency for all their moves because no matter where they are moving to or from, All American Home Source Realty, LLC's network of military friendly agents, property managers and lenders are available.
Their promise is to work with their clients every step of the way to ensure an easy and stress free PCS relocation. Visit http://www.AllAmericanHomeSourceRealty.com to search for homes, submit a listing, or contact a Real Estate professional today.
Elizabeth Straessle, MRP's Blog Posts
|
Real Estate Sales and Marketing
–

about 2 months ago
Real Estate Sales and Marketing
–

5 months ago
Real Estate Sales and Marketing
–

9 months ago
Real Estate Best Practices
–

10 months ago
Real Estate Sales and Marketing
–

11 months ago
Real Estate Sales and Marketing
–

10 months ago
Real Estate Sales and Marketing
–

9 months ago
Real Estate Best Practices
–

10 months ago
Certifications
National Association of Realtors Military Relocation Professional certification.  I specialize in Military Relocation & working with first time home buyers. I also have an extensive background working with foreclosures, short sales, HUD homes & the Military (HAP) Home Owners Assistance Program.
Testimonials for Elizabeth Straessle, MRP
Beth is AMAZING! She is super sweet, very professional, and reliable. She responded quickly to my emails and found us a home to rent in less than a week. We are military so we were unable to see our home before we moved to Corpus. I am more than satisfied with our home. It's exactly what I told her we wanted. She knows the area and I can assure you she will find you the right home.

Beth was our agent when we sold our house in Corpus and was wonderful! I am really big on communication and from day one, she knew the market well and helped me to understand why we were doing what we were doing with the price and such. Throughout the whole process she kept in contact with us on the market and what we should do. We sold our house quickly and seamlessly and it's all thanks to Beth. We moved before we closed on the house and I knew I could rest easy knowing that Beth was still there to do anything we needed done. I would use her again in a heartbeat!

Really enjoyed working with Beth! She was knowledgeable about the market, knew what we were looking for and always listened to us. She was very patient and my husband and I never felt like we were being rushed to find something.
We have worked with several agents over our years in real estate and Beth has hands down been the best and most professional. She went above and beyond to help us. We will most definitely use her again for our next real estate transaction!

Derrick Randle

05/15/2013

My wife and I met Beth 3 years ago when we were stationed in South Carolina. She took time to help my wife and I find a house and went well beyond the call of duty to assist us. We were visiting on a limited timeline and Beth continued to search for the right home for my wife and I well after we returned to Newport, RI. She stayed in constant contact with us and found us the perfect place to reside. Choosing her as your real estate professional, you will always receive professional, courteous, and friendly service. She was truthful, forthcoming, and adopted our concerns when looking for properties. She never showed us anything that we did not like because she was in tune to what we wanted. I recommend her services for you and your family Corpus Christi.

~Heather Schultz, USMC Spouse

05/15/2013

I was so excited that we had found the perfect house! Next step our broker suggested an amazing lender to work with. My husband, being in Afghanistan, couldn't do much and I depended on Mrs. Straessle and the people she suggested to work with for a smooth closing. Then we got bad news that they changed our orders! My heart sank. Now what do we do? (Thank goodness we hadn't closed yet!) Panicking I called Mrs. Straessle and asked her if she knew of anyone we could depend on in the area of our new orders. She did and put us in touch right away! Back from deployment, my husband met up with the agent Beth suggested from her network and within a few weeks we purchased a brand new house! The agent was awesome and really did a good job finding us what we wanted. We were so happy with Mrs. Straessle and the work she did for us and making sure we were taken care. She definitely went above and beyond for us. We would have her sell us a house or help us out any day! Thanks Beth Straessle & All American Home Source Realty, LLC!

Laura Mancini-cruz

05/08/2013

Elizabeth has been nothing but helpful to me and my family since the day I met her. She moved in next door to me in Beaufort and immediately became a great friend and my go to person when it comes to real estate. She quickly became very knowledgeable with the area and knew where to market the properties she had for sale. I had to unexpectly move leaving behind a condo I owned. Elizabeth was extremely helpful and was able to take care of our short sale remotely. She was available every time I called her and was very quick at returning my emails. It was almost a year process for the short sale to go through and she stuck by us every step of the way. It was very comforting having someone that I trusted watching and making sure everything was processing correctly during this difficult time of our lives. I highly recommed Elizabeth to take care of all your real estate needs.

I was reccommended to Beth by a friend whom she had helped. From our first meeting, I knew she was a cut above the rest of all previous Real Estate professionals that my wife and I had worked with. Although our particular case was unusual and complicated, Beth stuck with our case and saw it through to completion. I am convinced that it was her tenatious professional 'can do anything' attitude coupled with her broad knowledge and wide professional network that was able to facilitate the sale of our home. She was always responsive to our needs and was timely, accurate, and detailed. I felt very comfortable due to the fact that I always knew that I could rely on Beth to know what needed to be done, stay on top of timelines, and that she would get the job done right the first time. That ease and comfort, and successful sale of our home under Beth's watch is a testiment to her professional competence. I would highly reccommend Beth to anyone, and would seek her services again in the future myself. She is by far the best Real Estate Professional that I have ever worked with.

Elizabeth has provided the most professional, competent, friendly service we have ever received in any real estate . She listened to my priorities, provided me with options to preview that allowed me to use on placing our house up for rent. Elizabeth also helped us productively on properties that were real contenders, and helped guide us to find a great place to live in since my husband got orders. She followed up on every item that I asked her about, and went above and beyond to make the entire process a positive experience from start to finish.
Introducing a fresh new look for your Profile.
Click the 'Edit Profile' button below to enter 'Edit Mode' and continue the tour.