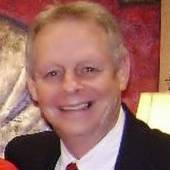 NMLS #318989
Mortgage and Lending
Mike Durr
20 yrs as Loan Officer, Credit Scoring Specialist
Kingwood, TX

—

Kingwood Mortgage Guy
Get to know Mike Durr
I'm a Old School Christ Lover, been helping people finance homes for the last 20 years. I have a passion for athletics, my favorites are ping pong & tennis. I played adult soccer till I was in my late 40's, since my soccer wheels feel off, I have competed at the lower levels of USTA Team tennis. Been married for 38 years, not sure why she still puts up with me. I am a total optimist, and one of the few mortgage guys that doesn't smoke, cuss or drink. I love helping people buy their first home. I love my job, 98% of the time!
Mike Durr's Blog Posts
Lending / Financial
–

almost 6 years ago
Lending / Financial
–

almost 6 years ago
Lending / Financial
–

almost 6 years ago
Why Choose Mike
How To Choose The Right Mortgage Professional In Houston My name is Mike Durr and I want to thank you for taking a couple minutes to watch this video. You are watching this because you are considering buying or refinancing a home and you want to know how to choose a mortgage professional. If you have spoken to anyone that has either purchased or refinanced recently, you have probably heard how painful the process was. It is painful, Nobody likes going through a process where you basically go under a microscope and have to reveal in minute detail exactly how you are doing financially. Even if you are doing financially great the information is your private information, and you don't want that information exposed. You know all mortgage companies are not the same and all mortgage people are different too. I am reminded of, one of the memorable moments in the Tom Cruise Movie "Jerry Maquire". It was the writing of "The Mission Statement". Tom Cruise as Jerry Maquire quotes his mentor, Dicky Fox, saying that "The key to this business is the Relationships". Jerry Maquire interprets that as less clients. One of my clients and I were talking recently, and he shared with me one of the key things he felt made my service superior to the other mortgage professionals he had interviewed to help him with his mortgage. Here is what he said, Mike you don't pass me off to one of your assistants or processors, you are the one that answers my questions and actually helps me. It's true, I deal with all of my client's personally. I don't pass you on to someone else. When you call I am the one that answers your call. When you choose to do business with me,…you get me. I am not a big bank guy, I have worked with large financial institutions and found that the culture in the ones I was involved with was counter-productive to giving great customer service. I also do not work in a big office, I run a small branch office of a national lender with a couple team members that are committed to giving our clients extraordinary service by, holding their hands, and guiding each through the process and offering my eighteen years of experience and advice and access to me during the loan process. I can only do that with a limited number of clients each month, because I am focused on building a long term relationship with each client. So, if you would like someone who takes personal responsibility and is committed to offering 5 star service every time, I encourage you to call me and let's see if we share similar beliefs that might be a foundation for building a relationship. My number is 281-348-9899
Skills
My chief skill is helping people who have had some kind of life trauma, get back on the path to building their credit so that they can qualify for a mortgage with today's guidelines.
Testimonials for Mike Durr
Finding Mike was just by chance and its not usual that you just happen to find someone so amazing. Mike and his team were wonderful to work with. They were very professional and always available to us no matter what time of day he always answered his phone or emails. I would highly recommend him for any loan purposes he will definitely get the job done and be a pleasure to work with.

My husband and I highly recommend Mike when purchasing or refinancing your home. We have used him twice, first when we bought our home 3 years ago, and again, just recently for the refinance of our home. The process was smooth, Mike is very knowledgeable and helpful, and everyone on his team was great to work with. Having someone local help us was important, not just a voice on the phone, but someone we could sit down and talk with when we needed and who cared about helping us. I would not hesitate to use him again and recommend his services to anyone.

We are very thankful to have come across Mike during our home buying process. He was very highly recommended by our realtor Lori King. Mike had a way of taking the stress out the whole process. I would recommend his services to anyone who is looking for a lender. Thank you, Jim and Melissa Weaver

Justin Cordill

02/27/2016

I stumbled upon Mike's business (Kingwood Mortgage Guy, Nations Reliable Lending) through google reviews. The reviews were terrific, and Mike was local, so my wife and I scheduled a time to talk with Mike. We were wanting to buy, but weren't certain we were in the position to do so at that time. When we met with Mike, he led us step by step through the process and answered all of our questions. We decided to move forward, and now have no regrets as we are the new owners of a house we love. Mike is very personable and knowledgeable. We felt like he was someone we could trust. In addition, Nations Reliable, the underwriter of our mortgage, moved quickly and we closed on a house in less than a month after getting pre-approval (we needed to move quickly because of a lease that was ending). Buying a house can be stressful, especially as first-time homebuyers with little knowledge about the process, but our experience was so pleasant we recommend you use Kingwood Mortgage Guy as your lender. Don't go to the banks--we have heard too many stories about how slow and troublesome the process is. If you don't believe me, just look at the Chase bank mortgage provider reviews.

Rhoda Paramore

11/15/2015

My husband and I were very fortunate that Mike was recommended to us. Two other agents were unable/unwilling to help us get a mortgage, but Mike took the time and finally made us homeowners! We are very pleased with Mike and HIGHLY recommend him to anyone looking to purchase a home.

My wife and I were very fortunate that Mike was recommended to us. Two other agents were unable/unwilling to help us get a mortgage, but Mike took the time to talk with us, review our credit report line-by-line, and finally make us homeowners! Mike was available to us by phone, email, and even after hours when needed. He also addressed our concerns and answered all of our questions. We are very pleased with Mike and HIGHLY recommend him to anyone looking to purchase a home.

Alberto Ibarra

11/04/2015

I am very pleased with the service. Mike Durr was extremely helpful, detailed, and answered every question that I had. He is knowledgeable, and is a complete pleasure to work with!He was personable, responsive, and truly cared about our overall experience and final outcome. I highly recommend Mike Durr.

Great overall experience. Mike kept us well informed during the process and it went smoothly.

Lauren Mulvehill

10/28/2015

Amazing! On top of making sure everything was in on time :) when we move again we know who to call

Having Mike on your home buying team is the right way to go! When I spend my money, I am very particular about where every dollar goes. When I do something for the first time, I am very thorough to learn as much as possible to minimize my mistakes. With this in mind, before I bought my first home I knew I had much research ahead of me... Mike was a recommendation from a coworker, but before I decided he was the 'Mortgage Guy ' for me I asked him (and 3 other lenders) 14 questions trying to gage his level of experience and the patience he was going to have while helping me learn about the home financing process. Mike was patient with all my questions, he was honest about the choices I had available to me, and he very knowledgable to help me reach my goal. My job tends to keep me after 5pm some days, but Mike was still able to speak with me an answer my questions. One of the best parts was Mike's promptness to get things done, when he said he would have something to me, I had it.
Introducing a fresh new look for your Profile.
Click the 'Edit Profile' button below to enter 'Edit Mode' and continue the tour.