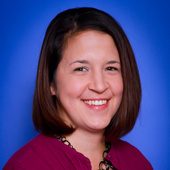 NMLS# 1119449
Mortgage and Lending
Diane Marletto
FHA, VA, USDA, Conventional & 1st Time Buyer Loans
Centreville, VA

—

1st Mariner Bank
19301 Winmeade Drive
Suite 200
Lansdowne , VA 20176
---
Leaving no stone unturned.
Get to know Diane Marletto
First and foremost, I get you in the door... or at least on the path to get there.
I have been in the Mortgage business for over 14 years. From Loan Originating, Processing to Underwriting I have done it all. I deliver excellent customer service and respond quickly to everyone's needs! When the is in my control, I believe in "no surprises." Once the loan goes to Underwriting it is usually approved and passed to closing immediately!
I pride myself in being efficient, and catching everything in advance to come up with a game plan for later- that is - if we hit any road blocks. My customers enjoy dealing with me and don't feel nervous about asking me any questions!
I am happy to share my knowledge with anyone that wants it-no strings attached. I love to help people.
I absolutely love working with 1st time homebuyers. There are so many programs out there that clients just don't know about or take advantage of! From ADU (affordable dwelling) to county gifts and grants, I can help you get into the home of your dreams.
I won't lie! Not every transaction is smooth and effortless. Giving away $100,000's and $1,000,000's of dollars does not come easy. If someone tells you that it's an easy transaction, think about who you are using for your mortgage needs.
Please contact me if you have ANY questions!
Diane Marletto's Blog Posts
ActiveRain Community
–

about 8 years ago
Mortgage / Finance
–

over 8 years ago
ActiveRain Community
–

over 8 years ago
ActiveRain Community
–

over 8 years ago
Certifications
I specialize in
1st Time Homebuyer programs, grants and gifts, ADU units, VA, USDA, FHA Loans, anything "outside the box"... I specialize in making it work! 5% down loan programs with mortgage insurance; Jumbo loans, Heloc 2nds, 80/15/5's and much, much, more.
Expert with credit obstacles such as Bankruptcies, Judgments, Foreclosures, Short Sales & Consumer Credit Counseling. Expert in credit repair.
Skills
Knowledgeable in saving money; long term goals; equity building and planning.
Testimonials for Diane Marletto
You always look out for the best interests of your clients, even if it means taking the path that requires more work on your part...that's why I don't hesitate when I give you a referral.. I know you're a "friend" so some people might assume that's the reason I give you referrals but actually it's because you work harder and care about your clients....and unfortunately, such qualities are rare these days.

Nikki (2nd compliment!)

11/17/2013

Just wanted to tell you thanks for everything .. Working with you has been a breath of fresh air from our first no-good lenders

Ms. Marletto, you are the BOMB!! You just made my day! Thank you!

Diane and I have known each other for over 17 years. During that time, I have gotten to know Diane quite well and can thoroughly vouch for her character and abilities.

Diane is a pleasure to work with because her pleasant and positive attitude can make anyone feel at ease with the loan process. Buying a home can be very intimidating with all of the rules and regulations that go along with it. Let's not forget that it is a serious decision that no one should take lightly. Diane made this process very easy for me and husband when we first bought our first townhome. She walked us through every step of the process and always kept us informed of any changes that would impact us financially. Diane made us feel comfortable that she had our best interest at heart and gave us her undivided attention when it came to making sure that we closed on time. She is smart and very knowledgeable of her field. She is very attentive to details and she helped explained each section of the loan and why the numbers are the way they are, which made it extremely easy to read and understand. She even took the time to come with me and my husband at our closing day for moral support and explain some of the paperwork to us that our title company did not explain thoroughly. I cannot say enough about her work ethic.

Just recently, she helped us out again when we needed to refinance our home. Our current lender would not return our calls so we turned to Diane to see if she could help us out. She was not able to do it back in December 2012 because they did not offer the HARP program that would have saved us a lot of money in our mortgage. But when it became available in March 2013, she quickly reached out to us and long story short was able to save us $500 in our house mortgage. Due to this huge savings, we were able to buy a single family home. Again, we turned to Diane for her assistance in getting us the good faith estimate followed by another great loan with low rates.

Diane time and time again has proven to be a great fit for Loan Officer. In fact, we have already recommended her to all of our friends and family. My husband and I feel very confident that she is the right person for the position If you appoint her, I guarantee you that you will not be disappointed. She is a hard worker and very dedicated when it comes to her job responsibilities. With her relentless motivation and her knowledge of the mortgage business, she won't let you down.

Best,

Rachel

Kimberly Pennix, Realtor

11/01/2013

I recently had the opportunity to work with Diane Marletto, with the purchase of my client's home purchase. Let me begin by saying the experience has been nothing short of SUPERIOR! Diane has displayed exceptional, responsiveness and knowledge from the very start. For example, whenever I requested anything necessary for writing offers and figures to assist my client with her home selection, Diane provided us with the information almost INSTANTLY! I have never had to follow up with another email or phone call in another attempt to obtain something I had already asked for previously. Her responsiveness definitely was a HUGH factor in my client going under CONTRACT! I am honored to give Diane credit for this!
My client always mentions in conversation on how happy she is in having Diane as her loan officer. Diane's relationship with her definitely has eased a tremendous level of worry that First Time Homebuyers experience when purchasing their first home. In return this has made my relationship with my client easy as well. Again, Diane I honored to give you credit for this as well!

In closing, Diane will be at the top of my list for referrals amongst the realtor sector and anyone needing the assistance offered by Diane at 1st Mariner Bank! I am so happy to have shared this experience with Diane and I am looking forward to many more! Oh, to put the icing on the cake, we are CLOSING the loan on December 5!

Thank you,

Kimberly Pennix, Prudential PenFed Realty


Nate George, Edward Jones

11/01/2013

(Letter of recommendation)

Dear Membership Committee,

It is my pleasure to recommend Diane Marletto for the Residential Lender position for BNI-Dulles Elite.

I am currently a member of the Nova Loudoun Power Lunch BNI in Ashburn, VA. I am currently the head of Membership committee and was last year's VP. Prior to working for Edward Jones, I was employed at Beach First National Bank for several years, where I had the pleasure of working with Diane Marletto directly. I was a Loan Originator and Diane was Loan Processing. There were over a dozen Loan Processors at the time, however it was an easy choice to work with Diane. There are few Originator or Processors that have her knowledge base. She is driven, detail-oriented and always gives her 110% . She is an expert at building relationships face to face and over the phone. Your referrals to and from her will be handled with the utmost care. Diane has many times "saved" a loan from denial. She thrives in the most difficult of situations and puts the clients at ease. An example of this was a situation when a loan had been denied with another lender, and closing was 2 days away. Diane actually pulled a few strings, worked her tail off to have the purchase transaction ready in 1 day.

Diane is sincere, straightforward and has integrity. She is great with numbers, details, organization and so much more. She is probably the most efficient person I know. I truly think she would be great value to the group, pulling her weight and would help your group succeed and exceed. She will be an invaluable asset to your chapter in both handling your referrals with care and professionalism, and with her vast network of clients be able to provide the highest of quality leads to your chapter.



Tiffany - Networking Group

10/29/2013

It was a pleasure. You are very impressive. Whether membership selects you or not, there is no doubt that you will be successful at whatever you put your mind to. :-)

I have known and had the pleasure of working with Diane over the past few months. She has worked diligently and brilliantly to assist me in making sound decisions regarding purchasing a home for the first time. As a first time home buyer, I was extremely nervous about the unknown. It wasn't long before I realized I didn't have to worry about so many things. Diane made me feel secure, as if I had an entire team behind me—all in one person. Incredible!

Not only is she a true mortgage expert, she is thoughtful, articulate, well versed in her field, professional, organized and FAST! I cannot truly express how grateful I am to have worked with her through the process. I am a teacher, a single mother, and proud to say, a soon to be home owner! I know for a fact I could not have done this without Diane's guidance. She was incredibly responsive, available, and approachable. Many times, she worked after hours and got information back to me within minutes…MINUTES! This was nothing like my first attempt to look for a home.

Before contacting 1st Mariner, I was very discouraged about the possibility of purchasing a home. After working with another lender initially, I was left with a very bad impression of the home buying/financing experience. I was referred to Diane soon after and came to her with a host of challenges and uncertainties. Diane took time to explain things to me and made me feel like more than another person on long list of clients. At times, I felt as if I was her only client! And I'm sure, due to her apparent work ethic, she's got many more. J

Here are a few examples of the things she's done to assist me:

· Explained the ENTIRE home buying process (and thoroughly answered the MANY questions I had).
· Quoted mortgages based on every property inquiry (this was a huge challenge because I had very limited finances).
· Suggested properties aligned with my financing type
· Assisted me with finding home insurance quotes
· Provided viable solutions for any issue that arose during the process
· Kept me informed about any changes (interest rates, following steps, etc.)
· Found errors from property listings (such as tax amounts)
· Provided solutions to my limited resources and offered programs that match my criteria

Since working with Diane, I have referred several clients and will continue to do so. She takes pride in the work she does. Diane's dedication to assisting me made me feel that she was just as invested as me--like she was purchasing the home herself. This is the true measure of a leader. Her optimistic attitude and willingness to fulfill responsibilities, even when not required of her, will prove to be a great quality anywhere she goes. Her unwavering expectations of herself were very apparent to my agent and I. In my opinion, Diane is more than a Loan Officer. She demonstrates a strong desire to improve the very fabric of our nation—by empowering Americans, one home owner at a time.



Just wanted to say thanks for everything.. Even the door to door service. So happy after everything we've been through, we were able to work with you.

After everything, the Builder's lender called offering USDA... I couldn't understand why they didn't give us the USDA loan when we asked.

After meeting you in person a 2nd time to give you paperwork tonight, my husband came back in the house and said "she's so nice."

PSSST... He doesn't like a lot of people :P

Thanks again


How in the world do you handle all of this information everyday for multiple clients?? I think I would scream for a vacation every week! : ) Wow!!! I am seriously impressed and are you teaching organizational lessons. ; )
Introducing a fresh new look for your Profile.
Click the 'Edit Profile' button below to enter 'Edit Mode' and continue the tour.