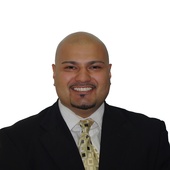 Real Estate Agent
David Martiroso
The Future of Real Estate
Keller Williams Realty Inc.
Get to know David Martiroso
Testimonials for David Martiroso
Just closed house sold in 10 days by DNA Realty Group another happy Investor, http://youtu.be/W8ZYd0ak--s

Fixer Uppers, In this episode #1 you can see Arthur Martiroso of DNA Realty Group and Damian Anketell of Castle Hill Properties LLC, discuss their most recent #FLIP at 55 Harris st in Peabody MA 01960. DNA Realty Group and David Martiroso 1st met Damian Anketell at an armando montelongo seminar in about 2012 and a year later their grew their Flipping Machine to flip 1 home a month every single month! Their ideal goal is to be the #1 flippers in BOSTON flipping more the 100 homes annually!http://youtu.be/W8ZYd0ak--s

Call Now 617-921-5015 or 617-340-9135 . It doesn't matter what type of home you have, Castle Hill Properties, LLC and DNA Realty Group would like to make a no obligation cash offer to purchase your home for cash. Whether your home is cosmetically ugly, has ugly structural or repair issues, or has you captive in an ugly situation, you can count on HomeVestors to come to your rescue with a fast and fair cash offer. 01960
http://youtu.be/W8ZYd0ak--s
We buy ugly houses at Castle Hill Properties and DNA REALTY GROUP mostly because we're home buyers who like to help. You never have to worry about the condition of your home. We'll buy your home in as is condition, pay cash, and will close fast, regardless of your home's ugly problems. Buy my ugly house.

You're never obligated to sell your home to Castle Hill Properties or DNA Realty just for making an offer, and we don't charge any fees, ever. Our process is simple and won't cost you a thing. Buy house fast Peabody, MA 01960

Get started by calling 617-340-9135 or filling out our website contact form to give us general information about your home. We get in touch with you to arrange to visit your home at a time that's convenient for you. We will explain our home buying process, answer your questions, assess the current condition of your home, and make a fair cash buyout offer to purchase your home.
If you accept the no obligation cash offer, we'll set up a closing in as little as seven days so you get your cash fast and move on with your life. sell quick Peabody.

This may be the toughest route to stopping foreclosure, particularly if you still need somewhere to live, but it may be the only way to stay out of trouble and prevent a black mark from appearing on your credit record. If you need to sell fast, there are home buyers in your area who will allow you to do that. They can close in 10 days or less, or on whatever timetable fits your schedule, and allow you to walk away with cash at closing. Peabody house sell fast. Call 617-340-9135

Be very, very careful, though. There is no shortage of people who will use this opportunity to make a profit for themselves at your expense. To keep yourself from falling victim to these predators, be sure to read "We Buy Houses" Scams — How to Spot Them and How to Avoid Them. Peabody buy house fast, 617-340-9135

Protecting Your Credit
Ultimately, protecting your credit must be your number one goal. Your credit report will be with you for the rest of your life, and having a foreclosure noted on it will cause problems for many, many years down the road — problems that only time will erase. Take steps now to keep that from happening. It may be difficult in the short-term, but the long-term results far outweigh the alternative.
We buy houses in Massachusetts in any condition!
http://youtu.be/W8ZYd0ak--s
That means pretty houses AND ugly houses, underwater houses, pre-foreclosure houses, houses for sale by owner, and the list goes on. There's no obligation and no hassle. We want to help you sell your house quickly, easily, and stress free!

call us today to sell house quick in Peabody 617-340-9135
http://youtu.be/W8ZYd0ak--s
Castle Hill Properties, LLC


When you are considering selling, buying, or renting property, we highly recommend you contact David & Arthur Martiroso of DNA Realty Group. Arthur has been instrumental in helping us sell our condo and locate our new residence. He is very easy to work with, highly professional, and extremely knowledgeable. He has been persistent in helping us get what we need and most of all, he is always on point. He has earned our trust and we are proud to say we are a life long client. DNA Realty Group is the right choice! ~ Billy & Mari Almonte
Billy and Mari


Where to begin with how awesome these guys are...? I had worked with David some years ago in his past profession as one of the best barber/stylists in Boston when he was highly sought after for his skills, professionalism, perfectionism, and attention to detail; I learned a lot of valuable tricks from him in my own trade of cutting hair. I had lost touch with him for a while as he focused on making his career change, but he was the first person I contacted for advice when I was considering buying a home. To give you an idea of how fast these guys work: I wrote David on 6/7/12 and I closed on my property on 9/28/12. I still have a hard time wrapping my head around how quickly they made things happen, and how enjoyable (dare I say fun) they made what might otherwise have been a very tedious and nerve-wracking process. David and his brother Arthur have an earnest, unforced camaraderie with everyone they deal with and one never gets the sense that they're out for themselves - rather, they always have the best interests of their clients in mind first and foremost. They kept in constant contact with me throughout the process and made invaluable recommendations that saved me a lot of time and money. My initial goal was to buy a multi-family for rental income purposes, and after having two offers accepted and having to walk away after the home inspections, they found me a condo more realistically suited to my needs and current financial situation that will enable me to more easily purchase income property in the future. I couldn't be more thrilled with the property they found for me (not to mention the price they negotiated it down to!). Had they not been looking out for my best interests I very well would have found myself way over my head dealing with costly repairs, and instead I'm now in a stunning, fully-renovated condo that makes me feel like a millionaire. I think anyone else would've not taken the time or had the patience and would have just gone for the quick score; these guys are clearly in this business for the long haul and value customer satisfaction over their own short-term gains. They're both always constantly reading self-improvement books about business, sales, finance etc. and they've clearly taken what they've learned to heart. It's hard to not get caught up in the excitement and passion they bring to their work, which is apparently 24/7; days, nights, weekends, they're always available with a quick response. Another reviewer noted that they showed properties on the 4th of July, which speaks volumes to their dedication. I also can't remember the last time I laughed so much; they bring a levity to any situation that shows their level of expertise. I fully trusted them to take control of every step in the process, and they more than surpassed my expectations. They've assembled a particularly excellent team of colleagues including Elisa Balboni at Residental Mortgage Services and Jessica Prince, Esq. at Dalton & Finegold who were a joy to work with, who anticipated every detail and smoothed over any rough patches along the way. I really can't say enough glowing words about David and Arthur or recommend them highly enough. Now that I've moved in to my place, I'm surprised to find myself missing going to look at properties with them, and I look forward to doing more business with them in the future.

Mike Baldino


My wife and I were first introduced to Arthur and David by our Loan Officer. I can not begin to thank her enough for giving us the best realtors possible. I first contacted David a few days before the 4th of July and told him a few houses I wanted to look at. Expecting to go look at the houses the following week, I was surprised when David called me to go look at houses ON July 4th. After his quick response to get us looking at houses I knew it was going to be a great process. After looking at a bunch of houses all within a few weeks we found one we really loved. David promised to get us the house, and not only did he get us the house he got it at an unbelievable price. Arthur and David's negotiating skills are unmatched and their professionalism is amazing. They are always a short call, or in my case text message away. I would highly recommend them to anyone looking to buy a house.
Jonathan and Monica Davis


I highly recommend using Arthur and David Martiroso as your Real Estate Agent(s). Both of these young men work extremely hard to meet my needs as a buyer. I had the pleasure of having them as my Agents. I worked with other agents in the past when I first had the interest of buying a home. Prior agents would take forever to answer questions, return my phones, and worked to benefit their own interest in the real estate transaction. I found this to discouraging. I quickly realize why some agents give off a bad impression as being "sleezy" or as "deceptive" as a car salesman. THIS WAS NOT THE CASE with DNA Realty. Arthur and David represented my best interests in the entire home buying process. I felt bad because I literally had both agent schedules showings for me for about a year. They never showed any sign of discouragement or frustration throughout the process, and they were always eager to show me new properties on the market. They were very informative at the properties, and provided great insight on the details of a home that can be easily overlooked as a prospective owner. I finally purchased my home in Gloucester, after about a year's worth of going out and looking at properties. They walked me through the entire home buying process (lender info, mortgages, home-insurance/inspection etc.) from placing an offer to the actual closing date. I was very satisfied with my real estate transaction, and I would not hesitate to recommend these two young men to any colleague, friend, and, or family member that is interest in buying, or selling a home.

Raul Alejandro


I highly recommend the team of Arthur and David Martiroso. I recently purchased a home with their help. Purchasing a home can be a very complex process, but Arthur and David have the knowledge and resources to easily guide you through every step. They are down to earth and easy to talk to. They actually listen and respond to your needs and concerns. I was very impressed with their commitment, diligence and ability to meet my demanding schedule for numerous showings. I suggest that you use the professional team at DNA Realty for all of your real estate needs. I'm glad that I did! - Dana P.

Dana P.


"What can I say about Dave and Arthur. I've said it from day one and I hope to be around to see the days when the two of you are #1 agents in Mass. You guys can do it, I believed in you when you came on board and I believe in you today, the day I leave."

Shawn Cunniff

Former President and CEO

Realty Executives Prestige Properties

Shawn Cunniff


"Due to a job change, I needed to move prior to listing my condominium. Arthur made my role of out of town seller as easy as it could have been, taking the lead to arrange all necessary services, and being available at all times for access and showings. This was invaluable to me, and I could not have accomplished the sale without his help."

Christine F.


"I finally did it! It was a lot of hard work but we finally got it done! I now have a home that I could call my own, and that has been something that I have always dreamed of! Thank you to David and Arthur for all their work and dedication. Thank you to my kids and family for their support. I couldn't have done it without you guys! Now its time to start renovation, can't wait! Love you all ♥"-Yuliya Babasiyeva
Yuliya Babasiyeva


David and Arthur were absolutely amazing, friendly and personable. We were amazed by their patience and professionalism. We would definitely recommend DNA Realty Group to anyone looking to buy or sell a home
Mike and Natella Cacete


DNA was amazing at what they did for us. Anytime you needed a question asked they would be there to pick up the phone any time of day. Buying a house is stressful but, when you buy a home through DNA they take the stress off your shoulders for you. Even after we bought our house we still needed their contacts for contractors and they still came through. So even though DNA just sold a house to you they are still very helpful to talk to even after you have been in your house for months.
Brendan and Lisa Collins


I would like to express my deep gratitude to David and Arthur Martiroso. This is my first time buying a house and it is an exciting and scary time. I have worked with David and Arthur for some time now and from day one they treated me with the utmost respect and always got back to me in a more than timely fashion. I appreciate all the hard work they have done for my fiancé and I.

I have been very anxious this whole process; calling and emailing the two of them constantly and they were always there with an answer. Even in the beginning when I wanted to look at 12 houses a day, they never gave me a hard timeand made it happen. I can be very particular, a little demanding, and I expect a lot, but they never once let me down. I truly appreciate how easy they have made this process and will always think very highly of David and Arthur Martiroso.

Thank you
Mike and Alicia


To Whom It May Concern:

I just wanted to write this letter of recommendation for the level of service and dedication my son and I experienced in purchasing a home with David and Arthur Martiroso. Our situation in purchasing a house was not standard and entailed many intricacies which David helped us navigate effortlessly.

David made us feel like he was more than a salesman and realtor: he made us feel like he had a vested and personal interest in our purchasing the right home for us and that his motivation through the process was on our behalf rather than closing a sale personally for himself. The level of honesty and integrity with which he conducted himself during our search engendered trust and confidence in him as our realtor and as a person. David is a kind and considerate individual, a consummate professional and a realtor who is well versed and knowledgeable about the housing market. I would recommend him to anyone I know purchasing a house in the future.

Heather and Alex MacMillan


"Out of any of the other Realtors who called me, you guys were the most aggressive and persistent and I don't mean that in a bad way. I mean I still have all your mailings and they were very helpful. Keep up the great work"-For Sale By Owner
For Sale By Owner


"My mortgage broker suggested I contact DNA Realty when I was looking for a new home. She stated that they were aggressive in business, motivated and were extremely effective in getting deals closed. What more could I ask for? I came to DNA Realty with the hopes that they could get me into my new home within a very short time period. Within twenty minutes after leaving my first voicemail, I received a call back from Arthur and had an appointment scheduled to look at some houses. On that first day out with David, Arthur's brother, I found the house that is now my home. Arthur and David work very well as a team and they surpassed my expectations. I never waited more than twenty minutes for a response to any request at any time, day or night. Arthur is extremely patient, kind and driven. He went out of his way many times trying to close my deal as quickly as possible. Even now, after I am settled into my house, Arthur and David are always available and happy to answer any questions or to provide referrals. I highly recommend DNA Realty to anyone looking for a home. I will certainly be working with them again in the future!"
Meghan Green

Introducing a fresh new look for your Profile.
Click the 'Edit Profile' button below to enter 'Edit Mode' and continue the tour.