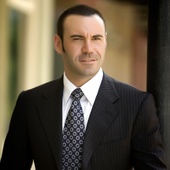 Real Estate Agent
David Stewart
Slidell Homes - New Orleans Homes
Slidell, LA

—

Engel & Völkers USA
Residential Real Estate expert specializing in Slidell and the Greater New Orleans area. Wheather listing your home or purchasing a new one I'm here to make the transition flawless.
Get to know David Stewart
MeetDavid Stewart
David Stewart was born and raised in Slidell, LA.  After graduating from Salmen
High School, he moved to Hattiesburg, MS to attend the The University of
Southern Mississippi.    While in school pursuing his undergraduate degree David was involved in many different organizations including being a member of Phi Kappa Tau Fraternity, Student Government Association, Inter Fraternity Council & Young Business Entrepreneurs. While a member of Phi Kappa Tau Fraternity David held offices as a New Member Educator and President in 2000.
After graduating in 2003 with a Business and Economic Development Degree,
David moved to Dallas, TX for two years before returning to New Orleans after hurricane Katrina.
With David's father being a local contractor in Slidell, LA the choice was clear to move back to Louisiana and help him with rebuilding his personal home as well as so many other homes that needed to be rebuilt. After being back in the area for a few months David knew that he wanted to stay and pursue his passion for real estate.   David joined the team at ABEK Real Estate in 2006 and has worked there as one of there top producers agents since.  Allow him to put his experience and skills to work for you!
David Stewart - REALTOR
Licensed in Louisiana
                                           ABEK Real Estate                                            
Slidell, LA. 70458
USA
Cell: (985) 710-1728
Email: dstewart.realestate@gmail.com
Website: http://www.realestatepub.com
David Stewart's Blog Posts
Home Buying
–

almost 6 years ago
Home Buying
–

almost 6 years ago
Home Buying
–

over 6 years ago
Home Buying
–

over 6 years ago
Certifications
Testimonials
David Stewart was our savior! After searching for over a year with other agents and no luck, we contacted David and he immediately found us the perfect home. His knowledge of the business was impressive and his customer service was off the charts. He always made himself available when we had questions or concerns...and as first time home buyers, we had plenty. He made a difficult process so much easier and held our hands the whole way. Anyone looking to buy or sell a home should look no further.Jenn & Morgan- Slidell, LA 6/15/2012
 David was very thorough in explaining the entire process to me as a first time home buyer; doing so in a way that shows an understanding of what it's like to look at the process as a first timer even though he, himself, clearly has a great deal of experience in the process. He was careful to outline what to expect from beginning to end, the order of events we would pass through and the details on what I would need to do at each step as well as what he would be taking care of for me. He was very orderly and timely in keeping me reminded of upcomming events or what steps would come next, what my next responsibilty was, and able to recommend other key players in the process (lenders, title, inspectors, insurers, etc...) if I needed a recommendation but without trying to push me onto anyone if I already had a preference, and those he did help put me in contact with were equally experienced and always on time with their obligations. David also listened very carefully when I described what I was looking for, sending several good matches all of which clearly met various aspects of the type of home I was looking for. He never wasted any of my time looking at houses that did not somehow resemble closely what I had described. I was never steered into looking at anything that may have been convenient for his agency or colleagues, but that in no way resembled my requirements! David was very patient throughout the experience, showing an understanding of the buyers perspective, which is to really find just the right place, rather than the perspective of a business deal just needing to be closed. I was never rushed to make commitments or prodded to just make a decision.
912483- Covington, LA 06/11/2012
David was very helpful in the short sale of our home. He was very helpful in dealing directly with our mortgage company and made the experience as smooth as possible considering the circumstances of the sale.
PL121- Slidell, LA 6/7/2012

You couldn't be in better hands! We are first time home buyers and new to the Slidell area. David's extensive knowledge of the area and local contacts were crucial during the process. He is super honest and even more patient. David was attentive to our needs as a family. I can most certainly say as we move into our new home this week that David is a big part of making our dreams come true. I honestly feel you are missing out if you don't have the opportunity to work with David. He is a true gem in the real estate world. Thanks for all your hard work! Love, Kris, Clay, Mia, & T-Clay…
Kris- Slidell, LA 5/21/2012
I moved back home and found the condo of my dreams! David helped me find a place close to work to rent and then helped me find the perfect place to buy!!! Excellent customer service, great personality, very responsive and highly professional. I'll be contacting him again to sell a rental property. Thanks David!!!!
Desp- New Orleans, LA 12/15/2011
David takes personal pride in his job. very professional. very personable. very knowledgeable.
Merrilyn_b- Covington, LA 11/29/2011
David was great. As first-time homebuyers, he really helped us to understand the process from start to finish. He was very patient with us, and he answered all of our questions quickly and knowledgeably. He answered the phone or called back quickly every time we needed him (even when I felt like we were calling him constantly). His advice, experience, and local contacts made buying our first home a breeze. If you are looking for a realtor, definitely give David a shot.
Davidloyless- Covington, LA 11/16/2011
Six counter offers SIX!!!!! The only reason I got the house of my dreams was because of David Stewart!!! David masterminded Effective negotiation skills throughout the entire time he was my realtor!!! This sell was complex and just not any agent could have taken the bull by the horns like he did. His responsiveness was better than average,, David thanks again for EVERYTHING. When it comes time in 5-10 years for me to pick an agent guess what?? You got the job. Anyone would be foolish not to use David Stewart for a real estate agent. Buying a home is stressful. David totally made it a positive experience every time we met and talked on the phone. He was there with me the entire time thru the offer, numerous counteroffers, final walk thru, and the closing!!! Thanks again for everything David!!!
Petermd1- New Orleans, LA 10/05/2011
I was extremely impressed with David's professionalism and knowledge of the local market. David was very easy to contact and communicate with and his knowledge of online marketing tools allowed my listing to quickly be accessible to buyers, which resulted in an offer almost instantly. I will definitely use David's services in the future.
Daryl H- Kenner, LA 9/15/2001
David was very attentive, highly efficient with scheduling appointments, provided excellent resources to research homes in our preferred location areas, determined in getting correct market in selling my current home, always professional, easy to communicate with.
ginall- New Orleans, LA 9/15/2011
Had not used David before but we just bought a property through him and it was a great experience. The property was in demand and immediately multiple offers were being submitted. David's advice on our offer to buy was sound and with his help we negotiated a good price within days. The timeframe from when David contacted us about the without property coming on the market to when we closed was less than 2 weeks! This would not have been possible without a responsive and knowledgeable agent like David.
615FQ- Slidell, LA 8/23/2011
Ok. During my initial inquiry for local agents in the New Orleans/Slidell area, David was one of several to respond to my questions. After talking to David on the phone, I knew immediately, he is a true professional and local expert agent? During the process David was extremely active, engaged, in constant communication and attentive; yet never intrusive? He work long and extensive hours to find us the right home.. David assisted on ALL components of our home purchase experience and made it a smooth and painless process?
A true Professional, will definitely use him again and I will recommend him to all my friends and family
Josue- Slidell, LA 7/15/2011
David really gets to know his clients and their needs. He got to know our taste right away and was able to show us only properties that we would seriously consider. We found our perfect house in the first week of meeting David and we were moved in three weeks later. I would say that he is very prompt and dedicated to serving his clients. He is very personable and easy to work with. I will definitely call on David for any of my real estate needs and refer him to my friends and family....
Brooke- Slidell, LA 6/30/2011
As a former real estate sales agent who is now inactive, I am very impressed by David Stewart. He is smart, hard working, knowledgable, and he has great integrity. That is a rare mix in the world of realtors! I would heartily recommend him for any real estate transaction which you may be considering.
Leland vanDeventer- New Orleans, LA 6/17/2011
David Stewart is the perfect Realtor! My husband and I couldn't have ask for a more pleasant experience as a first time home buyer. Going into looking for a home, he addressed all our concerns making this an easier experience than expected. David was very responsive to all our request. He was always very courteous and answered all our questions quickly. It was very nice knowing that he was always reachable. We will definately send anyone looking for a home David's way because we know they will be well taken care of. Thank you David!
Gina- Pearl River, LA 6/14/2011
For me this was my first home purchase. At the beginning I was very "green" to the whole home buying process. David was very knowledgable with the whole process and assured me that we wouldn't have anything to worry about, which was very helpful. David never tried to push a certain home on us, nor did he shy us away from a home that we might have liked. We love our new home and couldn't have asked for a better buying ecperience. I hope to have a long relationship with David and for him to help me with my potential endeavors in the future. I will definitely be recommending David to anyone that inquires about buying a home in the future.
Josh- Slidell, LA 6/7/2011
Hey David,
Thanks for all your help. You have been there every step of the way. I appreciate it. See you at closing!
Bill- New Orleans, LA 3/9/2011
I'm in an industry that is connected to the real estate business, so choosing the right agent to sell my home was very important to me because I know how many things can and sometimes do go wrong.  Selling a home is not an easy task and I would trust it to no one else but David.  From the�very beginning he helped me with staging my home, he was knowledgeable about the market conditions, he was organized and he always kept me well informed.  Even when he had to deliver news that he knew I wouldn't want to hear.  At the time when my home was on the market it was a stressful period, but I always knew David had my best interest at heart and when someone put an offer on the house he was there with me all the way to the closing table.  I enjoyed working with David so much that he listed a second property for me and sold that one too!  I would recommend him to anyone looking to buy or sell a home.  I wouldn't do it without him!
Julie- Slidell, LA 12/20/2010
"Our experience with David was great. He was with us every step of the way. We felt completely comfortable with him, and knew he always had our best interest in mind. I would recommend David to anyone looking to buy or sell their house!" Tammy & Trey- Metairie, LA 6/1/2010
After going through agent after agent with no luck, we found David and after talking to him and explaining what we were looking for he brought us straight to the house of our dreams. David was very professional and helped us get a good price on the house. I would highly recommend David to anyone.
Robert- Slidell, LA 5/20/2010
David, I wanted to take a minute and thank you for all of your efforts as both our selling and purchasing realtor. You suggested some minor changes to make our home more inviting and our home looked truly incredible on the numerous websites you published it on. I feel that our home sold in a matter of months due to your motivation and professionalism. As far as purchasing our house, we must have looked at over 100 homes and you were just so patient with us. Thank you for helping us find the perfect home for our growing family.                                                                           
Kris & Kim- Kenner, LA 6/25/2009
Very thorough and willing to act when we needed him too without delay.  I would highly recommend him to anyone looking to buy or sell a home.
MPS- Lacombe, LA 5/19/2009
David was a GREAT realtor for us. Both my husband and I work and David really went out of his way to show us properties at our convenience, sometimes on very short notice. We contacted David to assist us in selling our home and purchasing another home. Our home sold in just a few short months and I truly believe that it was due to David's professionalism.
We looked at probably over a hundred homes to purchase and David was so patient and honest with us. He was very good at showing us the good points and flaws of the homes, proving that he was not just an agent trying to make the sale. David really listened to our needs and cared about this life-changing decision we were making. He also helped us estimate what types of repair work would be needed, what it would cost and recommended reputable people who could do the work. We found this very helpful in narrowing down our search and choosing our perfect home!
I would highly recommend David Stewart to help you with your move, regardless of whether you are buying or selling. We could not have asked for a better realtor to guide us through this extremely stressful process. His knowledge, special attention and service he provided to us was exceptional!
KK- Kenner 2008
David was our agent when we bought our home in 2009. He was an exceptional agent and I highly recommend him to my friends. Couldn't ask for a better home buying experience.
Jennifer- Slidell, LA 4/25/2009
David is nothing less than exceptional. He is accessible, pleasant and professional in every aspect of his work. I highly recommend working with David.
Claire- Slidell, LA 2006
Introducing a fresh new look for your Profile.
Click the 'Edit Profile' button below to enter 'Edit Mode' and continue the tour.