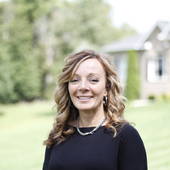 Education & Training
Christy Crouch
Roanoke, VA

—

You're The Difference
Christy Crouch is the co-founder of You're The Difference Sales & Life Coaching, co-author of the highly acclaimed real estate objection handler book, Now What Do I Say?
Get to know Christy Crouch
Christy Crouch is the co-founder of You're The Difference Sales & Life Coaching, co-author of the highly acclaimed real estate objection handler book, Now What Do I Say? a collection of more than 400 answers to over 70 of the most common questions and objections faced in the real estate industry.  Christy has been in the real estate industry for over 25 years and is still an active agent in Virginia.  She has participated in closing thousands of transactions in her career, and was inducted in to the RE/MAX Hall of Fame for her production.  Christy is in the top 3% of her marketplace, sells over 100 homes a year while raising her two children.  Her goal is to share what she's learned with other agents to support them in having a highly successful real estate business while having a happy and balanced life.

You're The Difference Sales & Life Coaching was co-founded by Scott Friedman and Christy Crouch.  Both have extensively studied Life Transformation, Being, Neuro-Linguistic Programming, Sales Skills, Sales Systems, Business Planning, and Life Coaching.  Together, they have over twenty-five years of practicing and teaching these business and life enhancing modalities.

Christy believes there are no quick fixes, magic pills, or any mystery answers in making this thing called Real Estate work as a highly successful business, other than showing you that YOU are the one that makes it all happen, thus the reason for her companies's name.. You're The Difference.  Her desire is to show you that if SHE can do it, YOU can too!

To learn more about her coaching and products please email her at yourethedifference@gmail.com or visit her website at www.yourethedifference.com"
Certifications
My strengths are teaching Realtors how to find new business and take their business to the next level.  I teach sales skills, communications, and systems to help agents develop and maintain a highly productive real estate business while having a peaceful and balanced life.
Awards
RE/MAX Hall of Fame
RE/MAX Chairman's Club
RE/MAX Lifetime Achievement
Testimonials for Christy Crouch
A first time buyer

12/28/2016

I just bought my first house and the entire Crouch team was such a great help from beginning to end. I couldn't have dreamed of a smoother process! All responses were prompt and informative and they went above and beyond to make me feel as comfortable and confident with buying a home as possible. I highly recommend them

After 9 months of trying to sell our home with another realtor we changed to The Crouch Team and were very happy as within 3-4 months our house was sold! They also served as our buying agents on our new home; everything went great. They not only work as a team with everyone on the same page but they also have many reliable affiliates for basically every step of the home selling/ buying process. They are very reliable and professional and would HIGHLY recommend them to anyone looking to either buy or sell a home

Julie Schlechty, LLC Realtor® Keller Williams Tampa Properties

08/19/2014

My life started changing within the first coaching session I had with Christy. That was 2 months ago. Christy has helped me face things in my life, past and present, that have been holding me back and keeping me stuck personally and professionally. With Christy's guidance, wisdom & unwavering support, I finally feel the control over my life starting to come back. If your personal or professional life isn't headed in the direction you want or hoped for, Christy has a gift of being able to help you dig deep and figure out why. She is truly 100% committed to helping you. I can't say enough great things about her! Thank you Christy...you are an amazing coach & mentor!

Tony Robusto Nothnagle Realtors

12/03/2013

"I have been in two other coaching programs without the significant results I was looking for. Because I wanted to go to the next level, I felt the need to do something different. After working with Christy as my Real Estate coach for six months, I am on track to do over $4,000,000 this year, on track to invest over $40,000 in a investment account this year, set up when Christy coached me on doing a year end letter. Christy has changed my career and my life."
Introducing a fresh new look for your Profile.
Click the 'Edit Profile' button below to enter 'Edit Mode' and continue the tour.