Creative Concepts Investments, Inc.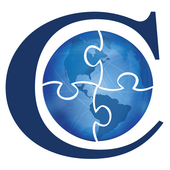 VA2705126250
Home Builder
Creative Concepts Investments, Inc.
Virginia Beach, VA

—

Creative Concepts Investments, Inc.

Keller Williams Realty Inc.
Class A multi-faceted (Building) Contractors specialising in remodeling & new construction, online home auctions, online property listings, CL100 Repairs & more. WWW.CCINV3.COM
Get to know Creative Concepts Investments, Inc.
Our Remodeling & New Construction Services bring in additional revenues for our investors. These services include: New Homes, New Additions, Interior & Exterior Remodeling, Custom Cabinets, Custom Bars, Custom Decks, Custom Studios, Vinyl Siding, Ceramic Tiling, Carpeting, Roofing, Fencing, and much more . As Licensed (BUILDING) & General Contractors we do small & big jobs.  We pride ourselves on doing the best quality job available. For a free estimate, please submit your information and query through our Contact's Page .
For more information OR to see some of our professional remodeling and new construction jobs, visit www.ccinv3.com
(LICENSED, BONDED, AND INSURED)
Creative Concepts Investments, Inc.'s Blog Posts
Home Improvement
–

about 7 years ago
Home Improvement
–

about 7 years ago
Certifications
Creative Concepts Investments, Inc.-Changing the Way You View Real Estate
LICENSED RESIDENTIAL & COMMERCIAL BUILDING CONTRACTORS  
At CREATIVE CONCEPTS INVESTMENTS, INC., OUR SERVICES INCLUDE:
-Remodeling and New Construction
-Real Estate Sales
-Online Property Listings
-Online Home Auctions 
Creative Concepts Investments, Inc. is changing lives. It is our goal to better people's lives financially, change the way they view investing, and reform the way people buy and sell real estate. We are experts in all areas of the real estate arena, so you don't have to be. Our company was founded to help individuals decipher the ever changing hectic real estate world. We have a variety of programs to suit every individual's financial and personal needs. We have programs for those new to investing in real estate all the way up to programs for the savvy investor. Not only do we specialize in real estate investment, we also specialize in construction/remodeling, buying/selling real estate, and innovative home listings. When you become a partner in our company, you are truly becoming a member of our team. We believe in teamwork and working together to help others achieve their financial goals and dreams. Let us help make your real estate dream a reality.
Real estate investing: Let us help you achieve financial freedom. Everyone's dream is to gain control and power over their own destiny. Financial freedom is the biggest factor in reaching this lofty goal. Investing in real estate with Creative Concepts Investments, Inc. can help make this dream a reality for our partners. The current state of our economy is an unprecedented opportunity for individuals wanting to make investments in the real estate world. With the soaring foreclosure rate and the ever rising unemployment rates, it has created an opportunity for investors like never before. By buying properties in distress we can help current delinquent homeowners out of a stressful situation. These newly acquired properties can then be remodeled and sold Slightly below market value to make huge returns for our partners. Creative Concepts Investments, Inc. believes in selling beautifully top quality homes at slightly below market value. This system ensures a quick turn around time on all of our property holdings, which equates to faster returns for our partners.  Creative Concepts Investments, Inc. has innovative programs for all stages and types of investors. Our beginning programs allow an individual new to real estate investment to get their feet wet with a small amount of capital. This process allows an individual to join our team and experience how the process works. Once returns are paid out this new partner has the opportunity to re-invest and continue growing their nest egg.
Since not all investors are new to the investment world, Creative Concepts Investments, Inc. has designed innovative programs to fit well with savvy investors or those individuals wishing to invest a larger amount of capital. As the amount of money increases, the returns grow exponentially. And with our incredible referral program, you can help others to gain their financial freedom. This program also offers a handsome bonus to you for the trust and value you place in our company and partnership when you invite others to join our team.
Construction and Remodeling Services: Creative Concepts Investments, Inc. has a full time staff of top quality experts trained in all areas of construction and remodeling. This full time staff allows us to quickly and efficiently complete any and all remodel jobs we invest in. During any down time our staff may experience we turn around and contract their services out to the general public. This innovative system allows us to earn additional income for our partners while having an expert, reliable staff on at hand at all times for any project needed. Our licensed general contractors are trained for a multitude of situations and will travel between states for larger jobs.
Property Listing: For individuals desiring to sell or rent their property Creative Concepts Investments, Inc. will list an individuals property using our online service to gain the most exposure possible. Our online property listings help an individual quickly and efficiently sell their property at a minimum expense. 
Creative Concepts Investments, Inc. would like to thank you for taking the time out of your busy schedule to learn more about about business. We hoped you enjoyed all of the information presented and would like to extend a sincere invitation for you to become a part of our team. We believe through team work we can help you build a bridge to reach your financial dreams. Do not hesitate to contact us with any questions you may have.
Introducing a fresh new look for your Profile.
Click the 'Edit Profile' button below to enter 'Edit Mode' and continue the tour.