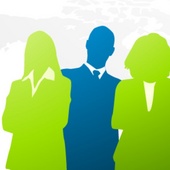 Services for Real Estate Pros
Lawrence Perry
Inglewood, FL

—

Catch Friday
Get to know Lawrence Perry
Hire a virtual assistant to manage your Twitter so you get maximum benefits from the service.
Many business executives prefer to use social media themselves thinking they need to have full control of such channels so that they can control what's being published out there. While it is true that it is important to control the kind of information posted from your company online,it is not always best for business executives to take full responsibility for tweeting or using other social media. This is because social media require an investment in time for them to be truly effective. Managing social media accounts may not be the best thing to prioritize for a CEO or a busy business owner.
It is important to use social media in business but you need to make sure that your company is able to invest enough time on them. If you cannot invest the time to make social media marketing work, then you may not gain full benefits from social media.
The smarter option is to hire a dedicated virtual assistant who can manage your Twitter and social media accounts for you. You need to brief your VA regarding your goals in tweeting and to inform them about what your company believes in and what your products and services are. In the beginning, you can have your VA wait for your approval before uploading anything in your social media accounts. Once your VA gets the hang of using Twitter to represent your company,you can give your VA more freedom to post information using your Twitter account just as long as the messages represent your company in a good light.
You may think that tweeting is such an easy activity you no longer need to outsource it. But it is not that easy to create 140-character messages that really communicate your business' values to clients, especially if you have a very busy schedule. More than creating creative tweets, what's more difficult is monitoring people's responses and conversations online. With a dedicated person who is able to monitor responses and conversations online,your company can respond quickly and appropriately. A virtual assistant who is experienced in managing online inquiries, marketing and research can really help you get the most out of your Twitter, Facebook and other social media accounts.
Visit our virtual personal assistant sponsor: www.catchfriday.com
Follow us on Twitter: @catchfriday
Certifications
In the past, people were of the belief that in order to succeed that one must work hard. In recent years, more and more people have discovered that success can be achieved not just by working hard but also by working smart. People are also beginning to equate success to more valuable life values and not just the things that money can buy. People are beginning to realize that achieving a good balance between their jobs and their personal lives is what constitutes true success.

Work No More than a Few Hours Each Day and Earn a Good Living
So how can you find a good balance between your work and you personal life? The answer is surprisingly simple- hire a virtual assistant for your company. Continue running your business productively without the need to burn all your time on tedious tasks. A VA can perform all the tasks in your business that does not require the physical presence of an employee.

When you hire an efficient virtual office assistant, you can stop worrying about tasks not getting done in the office while you are out. When you have a dependable VA working on the tasks, then you can feel more at ease taking weekends off and spending less time in the office. In fact, you can outsource most of your office tasks and spend no more than a few hours each day in the office and still earn a good living from your business. The VA will keep the productivity level of your business up while at the same time keeping overhead costs down. Using communication technologies, you no longer need to spend 8 or more hours in the office. How does managing your business while on a sunny beach sound to you? Sounds delightful, doesn't it. With CatchFriday (CF) virtual assistance it is possible. Simply hire a VA based on the number of hours you want him or her to work per week. Give detailed instructions about the tasks and sit back and watch your business run without a hitch. Just make sure that the communication lines to you are open so that the VA can contact you for any questions and clarifications. Apart from keeping your communication lines open- you don't have to worry about a thing in the office. CF virtual assistants are trained to perform tasks with minimal supervision, have effective communication skill, are experienced in various administrative tasks both in the office-setting and virtual settings and are guaranteed to deliver consistent and satisfying results.

"Visit our Virtual Personal Assistant sponsor: www.CatchFriday.com".
Introducing a fresh new look for your Profile.
Click the 'Edit Profile' button below to enter 'Edit Mode' and continue the tour.