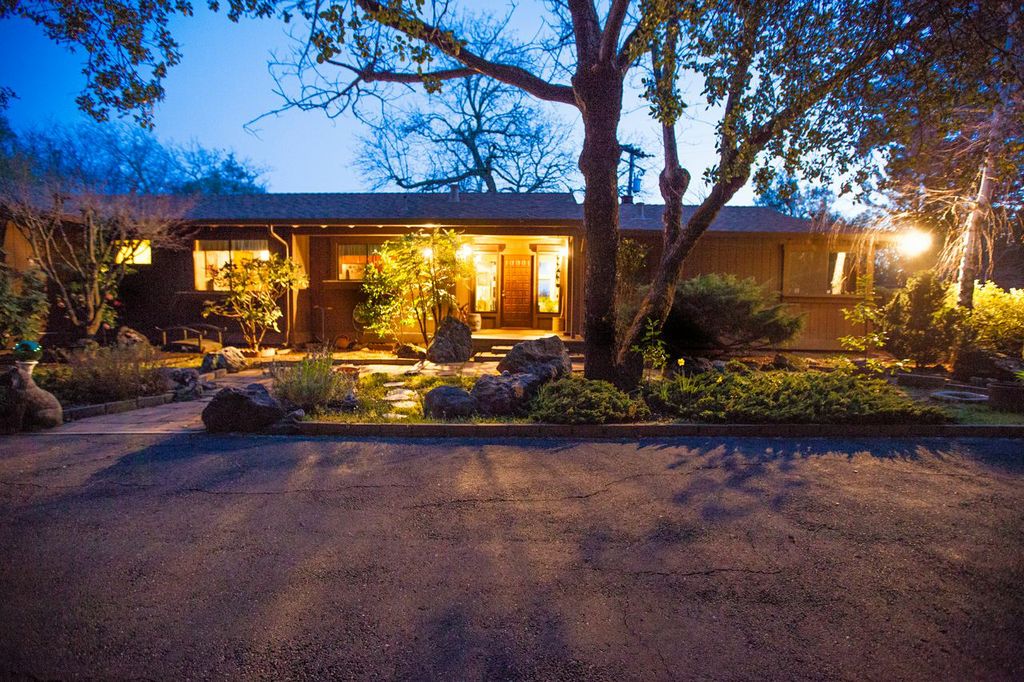 Get to Know Cassie Maas
Alain Pinel Realtors is proud to announce its association with Cassandra Maas. An integral part of Alain Pinel Realtor's dedication to excellence is the collaboration of high caliber, capable professionals. Cassie Maas certainly fits that profile.
Cassie Maas brings to Alain Pinel Realtors a wealth of skill and professionalism. She was originally licensed in 1977 and worked for Realty One and Red Carpet. Her territory covered both Santa Clara and Santa Cruz counties. She bought a home computer in 1980 to assist her with Real Estate and instead followed her fascination with the home computer into the emerging industry and worked for some of the best known industry names in the valley including Apple, Atari, and Netscape. She specialized in translating business objectives into technical specifications and managing the groups that developed the final product. She was the first webmaster for Space Systems/Loral, a leading satellite manufacturer, hosted The Computer Show on channel 20, wrote over seventy articles for InfoWorld, and other internationally published computer publications and co-authored a computer book, and was acknowledged in three other books. Her last position in the technology world was as Co-Founder and Vice President of Smartphones Technologies, a mobile content provider, now headquartered in Florida Cassie Maas has lived in Los Gatos for over twelve years.
Her time was been divided between downtown Los Gatos when she lived on Massol Ave and raised her daughter, Kim and the Santa Cruz Mountains where she has lived off the grid for the past eight years raising her young son, Chris. She is a graduate of Leadership Los Gatos, is a member of the Mountain Art Guild Board, and is Director of the Board for Only Kindness, a unique and inclusive daycare provider.
Cassie Maas is also the originator of the www.hiway17.com community portal that has been in existence since 1996 and has been serving the Los Gatos and mountain community ever since.
Cassie Maas has lived in the Santa Clara County since the age of nine and has watched it transform itself from acres of fruit trees to the Silicon Valley it is today. She has seen home prices go from the low to mid twenties (as in $24,000.00 for a 4/2 in Santa Clara) to the impossibly high reaching low one hundred thousands (as in $120,000.00 for a beautiful 4/2 with a large lot, pool, hot tub, mountain views, state of the art kitchen, etc) to the market as we know it today. And every step along the way, someone said, that home prices could not possibly go any higher. And yet they climbed still higher
Home ownership does not have to be a dream or something that only others can achieve. You can own a home and enjoy the same benefits that others enjoy, including the satisfaction of making it your own by transforming the grounds, painting the walls, remodeling, and taking advantage of the tax benefits of home ownership.
Let Cassie Maas help you achieve the dream. And if you already own your own home, she can assist you in finding your next home or your next investment. Take the first step. Call her and let her help you find the house you will want to call home!
Cassie Maas joins a group of distinguished real estate professionals who are all part of the most sophisticated and technologically advanced marketing firm, specializing in high quality service. Alain Pinel Realtors is dedicated to excellence and our association with Cassandra Maas is a bright example.
Skills
Cassie Maas is the past Chair for the Silicon Valley Association of Realtors representing the 1800+ licensed Realtors in the Los Gatos Saratoga District at the state level. She has sat on the Public Policy Forum, lobbied local legislators in Sacramento about important issues and educated them on how their vote would affect home owners and homeownership in our area.

Maas is also a past Director for the California Association of Realtors (C.A.R.) and has attended C.A.R. business meetings throughout California.

Because of her leadership in organized Real Estate, she has made alliances with other leaders and knows where to turn when an issue arises. Maas has the resources of other leaders throughout the state who know her from her work as a C.A.R. Director and local Chair and is able to quickly get answers that allow her to move forward decisively. 

She is a member of the first graduating class of BARLA. This unique year long class is an alliance of three REALTOR Associations that identify, train and develop existing and emerging leaders to serve and advance organized Real Estate. Many may apply, but only a handful are chosen to participate in this prestigious program.

She is a graduate of Leadership Los Gatos, Past President of Soroptimist, a former Girl Scout Leader, a graduate of the Santa Cruz County Pro Series, past Director of the Board for Only Kindness, and past Board Member of the Mountain Art Guild. She is currently a CRS Candidate, and has studied and earned the SRES and CDPE designations. Her background in technology serves her well in this changing industry.

Maas is an adept negotiator and understands both the market and the contracts used in this market. She is able to protect her client's interests by reviewing the market and explaining the different strategies that may be applied beforehand to make sure when the time comes to contractually perform, her clients understand what to do and why and how they are protected.
Wendell Roberts, Retired
08/12/2013
I had met Cassie a couple of years before we decided to sell our home of 22 years. I remembered her and filed her name away because I felt she understood our market and situation better than the other realtors who service our area. Cassie is a real fighter for her clients. She helped us move from a potential short sale situation to achieving a sale with significant equity. This is all you need to know about Cassie: We were able to get an above asking offer in less than a week after listing. It was complicated, but we were able to close escrow within 6 weeks. Cassie was so happy for us that she actually got as emotional as we did after the sale was complete. We ended up with enough cash to move into a good situation for us. Her heart was really into us getting into a good situation. Call her if you need real estate help.
Jo Minola, Owner Bellissima
05/15/2013
Cassie is a consummate expert in the real estate field, and knows the markets she serves intimately. We had a hard time finding the right thing - in the mountains but with sun - but she persisted to bring us the best value, and the house which we subsequently bought. I have recommended her to others and stand by those recommendations. By the way, she is also very personable and fun to work with.
Steve Lance, CFO at Gigtronics
05/14/2013
"I have purchased numerous properties in the Bay Area and worked with dozens of realtors. By far, Cassie Maas is the best Real Estate Agent I have ever worked with. She worked hard for over 6 months to find the perfect home for me. Once we found the perfect home, she worked diligently to get the deal done. The property had multiple owners and an absent agent; she alone brought all the parties together. I also found her to be very knowledgeable regarding industry regulations and rules. I'm looking forward to Cassie representing me again in the coming years as I sell or buy other properties." --Steve Lance, CFO at Giga-tronics
format_quote
Over forty years of living in the Bay Area with an in depth understanding of the current marketplace. Information available to help you understand current conditions and how to leverage your position