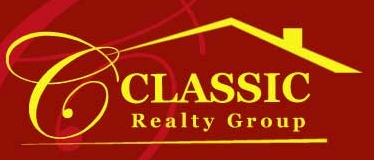 Get to Know Carla Boyert
I've written this recommendation of your work to share with other potential clients. Carla has worked with us to sell two homes and acreage. We have purchased two other homes and property, when represented by Carla, as well. In every transaction Carla displayed unparalleled knowledge, proficiency and professionalism. We would hesitate to work with any other Realtor.  Top Qualities: Great Results, Expert, High Integrity.
The Hjort Family
Carla was precise in ex planing her marketing program. We knew every detail from the first day of the listing to the day the keys were given to the buyer. No detail was left out, our questions were answered quickly and accurately. I will definitely refer Carla to anyone that may have a real estate need.
Phelishia Earheart
After interviewing  several top agents in our area we were refer to Carla. We knew within a few minutes Carla would be our agent. She has wonderful program for selling a property. She performed what she promised and that alone has set her apart from any other Realtor we have previously had.  What impressed us the most was when there were several snags that arose during the sale prior to closing. Carla handled calmly and quicky while dealing with my meltdown of the situation. We closed on time. She is my Superstar Realtor
Jennie & Pat Scandellon
Carla sold my home when no one else could. There were issues with my home that needed to be addressed. The last 2 Realtors never made any suggestions on how to go about getting my home ready for sale. She said and I quote " I have a list of things that need to be done in order to get you sold!" Start with this. I did have to invest a little to get my home up to par.  Carla sold my home 47 days later. Full asking price. The most powerful word I know is  "ASK" I was never asked by other Realtors if  would do a few things to get sold.
Gorden Duffy
Carla delivers on her promises.  Excellent Realtor will use again with no question. That all I have to say.
Sandy Leven
Certifications
"Marketing is no longer business as usual" I have been a licensed REALTOR since 2000.  My area of Marketing: Medina, Summit and Cuyahoga Counties. I live and work in the heart of fine living Hinckley, Ohio. I have a extensive background in Expired and For Sale By Owners. I keep up to date with marketing techniques that consistently impress my clients.  I really truly believe "Marketing is no longer business as usual."
format_quote
I will be a Great Investment in your Real Estate needs!