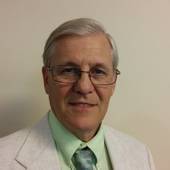 20398180
Real Estate Broker/Owner
William Feela
Realtor, Whispering Pines Realty 651-674-5999 No.
North Branch, MN

—

WHISPERING PINES REALTY
PO box 610
29995 Julliard Street
North Branch , MN 55056
---
Full service Real Estate Company, Residential, Commercial, Recreational, Developmental and more. Our Motto..."Our Goal Is To Meet YOUR Needs" It's your needs that drive us. Contact us at 651-674-5999
Get to know William Feela
I am a long time resident of the North Branch-Cambridge area.  I grew up on the farm and understand the rural needs of my clients.  I also have a business background and I am the Owner/ Broker of Whispering Pines Realty.  Along with myself, my agents are devoted to helping their clients fill their needs and not the agents need for a sale.  My office has a wide range of background with it's agent base and we will tailor and agent to fit your needs, be it recreational, residential, business or anything in-between.  I am also versed in the commercial end of Real Estate also. Don't forget...we will come to your home and give you a fair estamate of what you home is worth in today's market.  AND IT IS FREE!!! Call us and let us be of service to YOU TODAY, or...Go to www.whipseringpinesrealtymn.com.  We are a small company that stresses customer satisfaction.  This is a great time to buy Real Estate.  Don't miss out.
I like to have fun while helping you find the home of your choice.  If you are tired of the over seriousness of home buying, call me and I will help you make this an enjoyable task.  Life is stressful enough without stressing over the fun time of home buying.
William Feela's Blog Posts
ActiveRain Community
–

7 days ago
Just for Fun
–

7 months ago
Real Estate Best Practices
–

7 months ago
Just for Fun
–

7 months ago
Certifications
Farms, both hobby and Full scale including Dairy,I grew up on the farm which included all facets of farm living. I am familiar with Dairy, Beef and Hogs.  I am also versed in the horse setup of today's "Hobby Farmer".  There are many areas of farming and some do not include animals. Crop farming is very specialized and my background can help those looking to start or expand in this area.
 Recreational, from hiking to fishing and hunting.  Being an avid outdoors man since early childhood, I have an appreciation for nature and the outdoors.  Just like farming, there are many different aspects of hunting.   Deer Hunting is my main passion, but bird and varmint come into play often also.  I understand the need for good hunting as for numbers, or, the local and habitat for the more challenging Trophy.  Land birds   are different from Waterfowl.  Some of my clients want a mixed bag opportunity and we can tailor a purchase to include most any situation.  
For those fishermen out there, I am a very accomplished angler and I am familiar with all the lakes and what they best have to offer.  Calling me for my opinion is never a waste of your time.
Retail business and mfg.  The commercial end of Real Estate can be the most challenging.  There are so many different needs which can change in a heartbeat.  Same goes for Retail.  I was a Assistant manager in a small company, and so I understand the need of space being appropriate for the type of operation.  I owned a retail store for 16 years and seen how inventories change over periods of time.  There is a need to be able to be flexible to the next trend.  I work with  clients that want to purchase and those who prefer to lease.
 1031 tax exchange is one of the most misunderstood of Real Estate Transactions.  In simple terms, it allows you to sell one property and buy a different, and some times several, properties without paying any taxes on the sale.  The KEY to this is is working with a knowledgeable agents and an exchange party that knows all the ins and outs.  This is not a time to use someone that says "Oh sure I think we can do those"!   I have personally done 7 transactions and another 12, some multiple, additional client exchanges.
 Large land sales and development.  If you were blessed or a smart investment, I have and still do work with several development companies that specialize in the development for housing and business needs.  These developers take pride in what they are doing with the land.  If you are looking to sell a parcel of any size, let us help keep some of the integrity of the land.  A 1031 exchange may be the key to finacial freedom also!
The majority of our clients are people like ourselves looking for a home, either that once in a lifetime dream, or the 1st time buyer.  There are many concerns that each and everyone have. Location, financing, enjoyment of the property are just a few.  Let myself and group of associates help you in the best way possible for you, as you look for you dream home!
I also do some Rentals.  We can handle a full array of rental needs from collecting rents to having repairs made.  Give me a call with you needs and lets talk about how best to serve you in this area.
Check out the web site   www.whisperingpinesrealtymn.com
Testimonials for William Feela
B. and C Johnson.

01/15/2015

Smoothest deal I have ever done. I know Bill worked real hard on some issues, but for my wife and I it was smooth sailing.

I was sceptical of finding good Deer Hunting land this year.
But, Bill has hunted for 45 years or more.
He knew just what I needed and wanted.
Bill saved me a lot of time because of his knowledge. He even helped me pick out stand sites.
Now...I and all ready for a great season.

Bill is tops for Hunters! Thanks Bill

Bill taught me a lot about the type of property I was looking for as I was a new comer to the hobby farm area.
He took a lot of tie to talk and answer my simpleistic questions. Once we found the home we were looking for, Bill made sure everything was up to par as to what we should expect.
Thanks Bill........Jeff.

Mark and Sharon

02/07/2014

After using several Realtors that were very pushing and showing us home that were not even close to what we wanted, we found Bill. Bill was patient with us and showed un only homes that fit the needs we had. I only wish we had found Bill sooner.
Thanks Bill....Mark and Sharon.
Introducing a fresh new look for your Profile.
Click the 'Edit Profile' button below to enter 'Edit Mode' and continue the tour.