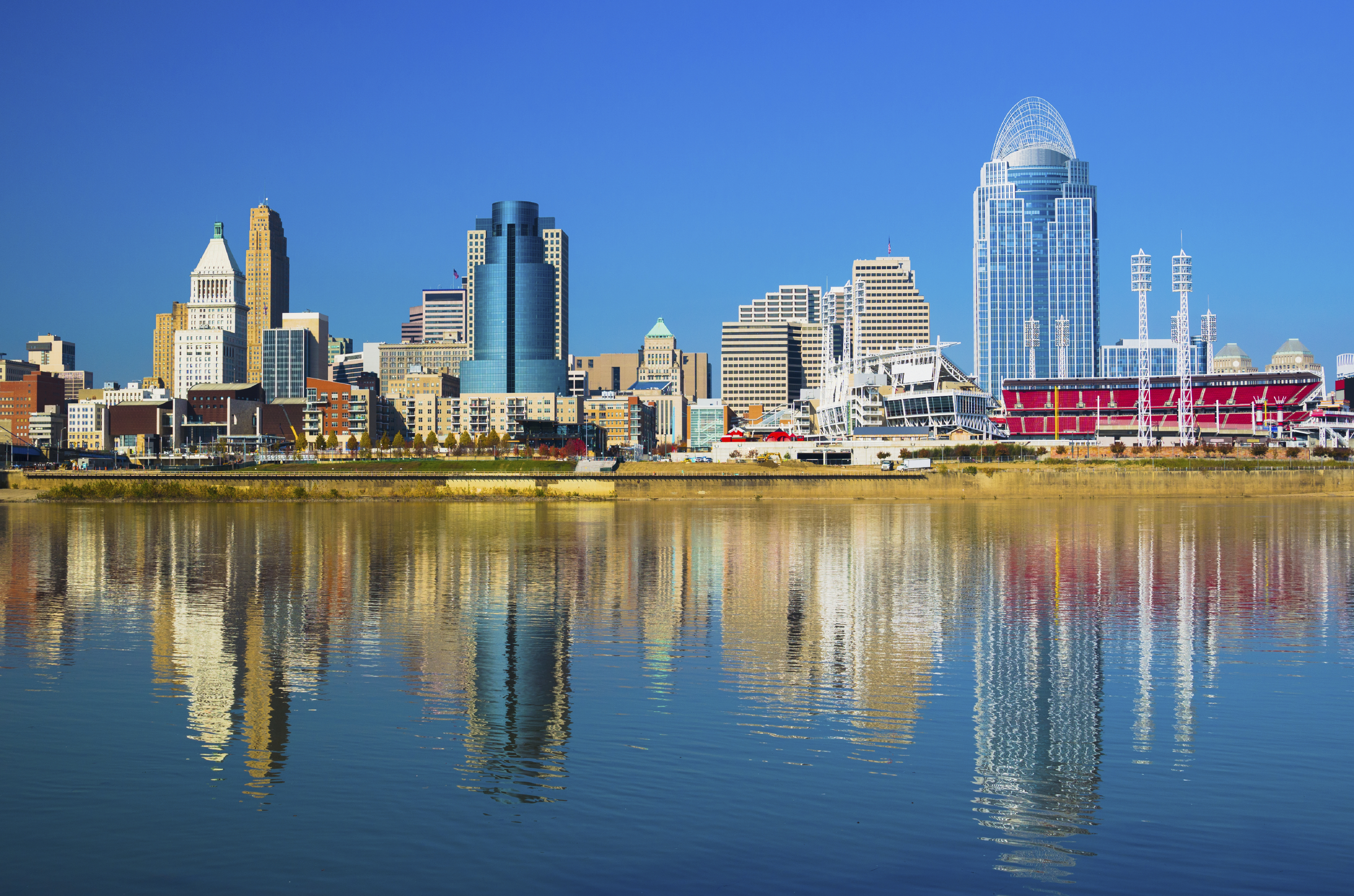 Get to Know Bill Gabbard
The Gabbard Team has the experience, knowledge and imagination to get the desired results for their clients. Collectively, The Gabbard Team has over 50 years of real estate experience. The team is committed to staying informed of the daily changing market so that they remain the local experts. The Gabbard Team creatively stays ahead of these market trends allowing them to properly market homes and help buyers qualify to purchase them.
Hire The Gabbard Team to protect your most valuable asset. Contact Bill Gabbard of The Gabbard Team at 513-401-5188 for all of your residential and commercial real estate needs.
Honesty...Integrity...Commitment
Carriage Hill Real Estate And Homes For Sale In Liberty Township Ohio
Carriage Hill was the site of Homearama in 2013 and 2014. The Carriage Hill subdivision consists of a total of 9 neighborhoods. In and around these neighborhoods are more than 100 acres of open space. There are many lakes and streams throughout the neighborhoods of Carriage Hill. Residents enjoy the walking paths, trails, dog park, clubhouse and pool. For more information about the Carriage Hill subdivision in Liberty Township, contact The Gabbard Team at 513-401-5188.
Certifications
Bill has over 20 years of real estate experience helping his clients buy and sell homes in the Cincinnati area. He specializes in new construction, resale and relocation. Bill is very active in the real estate community. He has served on numerous committees for the Hamilton-Fairfield-Oxford Board of Realtors. Bill's outgoing, gregarious and generous personality make him the Realtor of choice for those that are buying or selling their home.
Awards
Million Dollar Club 2002-present, Keller Williams International Cultural Ambassador 2012, HFOBR Director 2010- 2012, President Elect 2013, President 2014, Realtor of the Year 2014  
W. McKinney
02/29/2016
Very good service! We will be back for our next house! Thanks for everything!
Alan Smith and Rachel Van Atta
02/29/2016
The service was excellent! We love Mark! Overall, we really enjoyed our home buying experience and ended up finding the perfect house for us! Thank you so much.
C. Dunn
02/23/2016
"I really appreciate the help that The Gabbard Team offered through this whole process. It was my first home buying experience and he made the process so much less nerve wracking than I expected. I will definitely be calling up my buyer's agent, Mark for my next home purchase!"
M. Baker
02/15/2016
I wouldn't change a thing in The Gabbard Team's process on how they advertised our home. The internet views were absolutely amazing!
Jean and James House
02/10/2016
Bill has handled 5 different real estate transactions for us and our experience with him has always been great. He answered all of our questions and handled everything professionally from the time we listed to the closing.
Fred and Artie Brock
02/08/2016
The service provided to us was very good. We would and will recommend Bill Gabbard.
Terry and Donisha Andrews
02/05/2016
My husband and I were so pleased with the service we received from Bill and his team! We would highly recommend them.
Evan and Elizabeth Ditullio
02/05/2016
We were very happy with our service! Mark was fantastic and answered all of our questions in an extremely timely manner. We felt as though he was really working to make us happy and not just to get us settled somewhere. I definitely would recommend (and have) him to other people who are looking to buy or sell.
Bob and Janet Wells
01/21/2016
We appreciate the help that Bill gave us. We were new at selling a house and were not sure where to begin. Bill walked us through every step and answered our many questions. We can't thank him enough.
Wayne Asher
01/08/2016
Bill did a great job! I would recommend him to anyone.
Barbara Martin
01/08/2016
Thank God for Bill and his Team. Without their hard work, my house may have never sold.
Bethany and Michael Baker
01/05/2016
Mark Fast, Buyer Specialist for The Gabbard Team, was very professional as was the team and company. All of our questions were answered in a timely matter and our agent was not pushy as some sales people are. He was very respectful and considerate of our feelings and needs. We would use Mark and The Gabbard Team again in a heartbeat. Thank you for the professionalism and respect you showed us both.
E. Brady
11/06/2015
I was very pleased with my experience with Keller Williams. Paula Collins always kept me updated and was on top of it. I would definitely recommend people I know to The Gabbard Team.
J. Huff
09/25/2015
The service The Gabbard Team provided was very professional. I feel that we had a very satisfying home buying experience.
Al and Mary Carol Davis
09/23/2015
The Gabbard Team was great! We tried unsuccessfully to sell our home with another real estate agent. The Gabbard Team cam in and sold our house after just two open houses. Bill helped us with all of the paperwork and Marin took great pictures that showed our home so well.
Stephanie Wiehe
08/17/2015
Alicia Lawson, Buyer Specialist for The Gabbard Team, was a great agent! I am so happy with the service I received. As a first time home buyer, I had a lot of questions. The team was always available to answer all of them. I will definitely recommend The Gabbard Team to anyone looking to buy or sell!
Tim Beckett
08/06/2015
I met Bill Gabbard when he was proactively making phone calls. We decided to meet for lunch and I immediately knew the Gabbard team would be able to fulfill my needs to presell my new homes. My affiliation with the Gabbard team has boosted my success even more than I had hoped and I look forward to the years to come. Bill's team members are positive, energetic, and knowledgable. I highly recommend Bill and his team for your real estate needs. Tim Beckett, Classic Homes O.B.C.,LLC
Bev House and John Abrams
07/01/2015
Bill has gone above and beyond to help us find a home that worked for us. No question was left unanswered and we had a lot of them! He is currently selling our old home and also helping our parents with their real estate needs. He is the one we will and do recommend to family and friends.
W. Parker
06/24/2015
Bill was great! Very professional! I highly recommend him to you as a buyer or seller consultant. He is a great agent for all of your real estate needs.
Vernon and Patricia House
06/11/2015
The process was very smooth! The house sold quickly and the closing went off without a hitch.
Grady Field
04/28/2015
We had an awesome experience with Aaron. He was amazing and was there to answer any and all questions and concerns that we had. We will definitely recommend him to anyone we know who wants to buy.
Arielle and Kris Dawson
04/27/2015
We had a great experience! Our Gabbard Team agent always took the time to take care of us and help us in every way.
Harry W. Trimble
04/24/2015
I wanted to thank Bill for his professional manner and tireless work he showed in completing the sale of my four family apartment home. One might ask if I would use Bill in another real estate transaction and the answer is a definite YES!
Tom and Amy Bowman
04/24/2015
Great service! Fast sale with good communication. I will recommend The Gabbard Team to others.
Tim Husvar
04/24/2015
Awesome service! Fast responses! A great experience as always!
Adam Bowling
04/24/2015
Mr. Bill Gabbard is the best Realtor around! He is very helpful and is willing to work overtime to help out. Bill is very knowledgeable and will tell you the truth. I would recommend him to a friend....
Scott and Melissa Hoobler
04/24/2015
Bill is very professional. Every call, text, and voice mail was answered promptly. He really enjoys what he does. We have used him several times buying rental properties. He really worked hard for us!
Mark and Jan Hyde
04/24/2015
Our house sold in just 8 days!! We obviously feel he gave 110%. We would and HAVE highly recommended Bill Gabbard to friends and family....
Summer and Andy Lightner
04/24/2015
I made a huge mistake not contacting The Gabbard team from the very beginning. Don't make the same mistake, Mr. Bill Gabbard should be your only phone call!
Maria Stefanova
04/24/2015
I was extremely impressed with his honesty, expertise, and his professionalism. The Gabbard team had the best communication I have experienced with any agent and the updates were very useful!
format_quote
As a real estate professional, I always do what I say I will do. Sometimes more, just NEVER LESS!