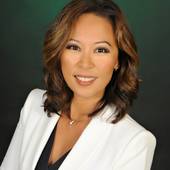 RS 68054
Real Estate Agent
Jeannie Kong-Evarts
Maui Real Estate Expert~Island Wide Service
Wailea, HI

—

Maui Real Estate Advisors, LLC
If you have an interest in Maui Property, please email/call me. You will get my utmost attention and full service. I will be your advocate and look forward to gain your trust as your Maui advisor.
Get to know Jeannie Kong-Evarts
Promoting Healthy Living and Living the Good Life on Maui, Hawaii.
"It's truly a beautiful lifestyle, when you can watch the sun rise over Haleakala and watch the sun set over the ocean soothed with the trade winds at your back ". Jeannie
In her former career in the fashion industry and interior design world, it was clear that design was in Jeannie's blood.  However, it was real estate that truly became her calling. She remembers in her tender years advising her mom about where to invest and buy property. Later on in New York City, she recognized upcoming neighborhoods just before they popped and became THE places to shop and dine. "It was about watching the trends and where the cool people were looking to hang out, that fascinated me back then, and of course, when it becomes popular it becomes the driver for demand", says Jeannie, as she gets ready to show Maui homes to her clientele on Maui. Her family had always been entrepreneurs, seeing the value of real estate on the US mainland and abroad, and as a result, it just became part of her language.
Having had a successful career in the inteior design business and worked for top fashion design companies like Eileen Fisher Inc., Jeannie heard the call for island life on Maui.  "Having my beautiful babies of course was the driving force in making that change. Was the life of nannies and traveling constantly what I wanted?  I had the opportunity to Move to Maui with my husband and at least see what this was all about."  So in the late 90's she made the leap. The blue ocean, the climate, the culture was a perfect fit. Jeannie started doing interior design on Maui and created an online store back when online stores were at their infancy. Always having a great eye for real estate her investments on Maui were starting to ripen and she hired an agent. It was a great market but her properties were not selling. So she decided to take matters into her own hands and obtained her real estate license. She sold all her properties within 45 days. With encouragement from friends and acquaintances who asked for real estate assistance, she quickly realized she was onto a new career. It was synergistic to her marketing and design background, so it was only natural. "Having gone through the recession as a realtor it was an important lesson/time as I had to truly study the market to see what properties would have the most potential upside. The clients whom I helped to analyze the market and then buy properties became very special to me. They had faith in my analysis and our future together at a time that the world was looking not too confident.  Looking back, it was ALOT of work but made me a much better realtor."
What makes Jeannie Kong-Evarts Different:
"Oh, those straight "A" student habits never die."  Jeannie has always been use to giving her 110%.  "Whether it's an ultra high-end beachfront home buyer/seller or a first time buyer/seller, I feel they deserve my utmost attention."  Jeannie believes in giving her buyer/seller as much information as possible so that they can make INFORMED decisions. That means the "good, the bad and the ugly info that you may not want to  hear".  Leveraging her business skills and negotiation strategies are key in creating her client's success.
What would it be like to work with Jeannie:
First of all, at one point Jeannie herself was just a "visitor" here on Maui. She moved here in the late 1990's and since then she's learned how daunting it can be to understand the Maui real estate market. Actually, all the real estate data on the internet can not only be overwhelming, but misleading as well!!!  Jeannie helps you to filter out and understand all that information to paint a clearer picture.  She respects the time and process it takes a buyer or seller to navigate their decision process. She studies the market religiously and has a pulse on market movement and trends. "I am here to offer you my expertise and knowledge. I don't like to push people because I myself would run if I had an agent that was more interested in the end goal than actually understanding what was best for the client."
Community Minded:
Jeannie Kong-Evarts believes in her community on Maui and thus works effortlessly to support and assist when and where she can. She was on the Board of Directors of the Maui Memorial Medical Center Foundation from 2010-2016, serving as Vice President for 3 of those years. "Top-notch health services on our Island of Maui is a critical component for residents and visitors alike.  So although my term has ended, I am still actively involved in the Foundation's pursuits."  Jeannie Kong-Evarts was  Director-at-Large of the Realtors Association of Maui. She believes raising the bar in her profession is so important in her industry. "I am absolutely honored to be in this position. I have the utmost respect for my colleagues, who not only push the envelope in great realtor service but also give so much back to our community".
In Jeannie's Free Time:
Jeannie loves to cook with the abundant fruits and vegetables that grow on Maui. She absolutely LOVES to run, hike, swim and surf with her wonderful children and husband. With her culinary skills, Jeannie has been known to whip up a delicious meal for her clients who have become good friends. "How can we not be friends?  Even if we have a challenging issue, we come to a solution through good communication and integrity of what makes the best sense for my client, period!  It is in those challenging moments when one's true colors become evident."
Jeannie Kong's pledge to you:
Whether you are buying or selling, my focus is on YOUR goals. We discuss your goals and we may even hold off on making a move if the timing is not right for YOU. I deliver information in a timely and organized manner so you can make informed decisions. I will always be available for your questions.  You will always receive my personal attention.
I strive to constantly educate myself in current real estate matters and the ever changing technology that is imbued with it. My marketing skills will continuously be sharpened so that you benefit. I work out in the field everyday so my clients know not only what is on the market but what may also be for sale and not publicly listed.
My commitment to create the best and most pleasant experience for you is my goal. My hope is that your property not only gives you wonderful memories but also becomes a great investment. Should we come across some bumps in the road, you can rest assured that we will seek to find solutions through respect and transparency. Your confidentiality and my fiduciary duty to you is of the utmost importance to me.
If Maui is calling you, then consider calling Jeannie Kong for your real estate needs. She will help you curate your Maui lifestyle.
Give Jeannie a call for a friendly conversation about your interest in Maui Real Estate. No pressure, just respect.
Jeannie Kong-Evarts REALTOR®(S)
RS-68054
Direct Line: 808-276-1832
Email: Jeannie@JeannieKong.com
Maui Real Estate Advisors, LLC
161 Wailea Ike Place A-102
Wailea, Maui, HI 96753
  (See more testimonials here )
Client Testimonials:
"We had an outstanding experience with Jeannie Kong, and would highly recommend her services. We needed to sell our property at a time when inventory was high and prices were low. Jeannie was proactive, concerned, and most importantly, full of ideas and energy that ultimately resulted in finding a qualified buyer. Having worked with a handful of realtors, we've had a range of experiences; Jeannie's talent and commitment clearly stood out. She paid close attention to our hopes for the process and outcome, and communicated with us frequently. We also felt that the preparation and marketing materials for our unit were done thoughtfully and strategically. We're grateful to know her and look forward to working together again!"
(Jenkel and Campos) 
 "I want to tell you about the professional and efficient manner in which your agent, Jeannie Kong, handled our purchase of our Maui condominium.  She worked very hard during the negotiation and throughout the transaction.  She kept us fully informed at all times, making for a very smooth transaction.  In fact, it was one of the smoothest escrows that I have ever experienced" Sincerely,  H. Mack and  G. Hembree  (former owners of Century 21 real estate offices in California)  2007 to present-numerous transactions throughout the years as their buyer and seller representative
"I am happy with all my investments that I purchased through you. I am confident that with your consultation I did NOT overpay in this market. Looking back that says a lot. People should feel privileged to have you as their Realtor, not the other way around.  Thanks Jeannie for all your hard work."
SFA Development LLC . (numerous transactions as their buyer and seller respresenative)
More available upon request.
Jeannie Kong-Evarts's Blog Posts
|
Real Estate General Information
–

2 months ago
Real Estate General Information
–

over 1 year ago
Real Estate Sales and Marketing
–

over 2 years ago
Real Estate General Information
–

almost 3 years ago
Real Estate General Information
–

2 months ago
Certifications
CRS, RENE, e-Pro, GREEN, RAM, NAR,SFR
Skills
1. Luxury Lifestyle
2. Luxury Homes
3. Corporate Relocation
4. Customer Satisfaction
5. Sales & Marketing
6. Market Research
7. Market Analysis
8. Market Data
9. Client Education
10. Contract Negotiation
11. Vacation Homes
12. Client Confidentiality
13. Buyers' Agent
14. Seller Representation
15. Online Marketing
16. Business Integrity
17. Sales Brochures
18. 3D Tours
19. Community Building
20. Lifestyle Marketing
21. Marketing Plan Creation
22. Creating lasting relationships!
Introducing a fresh new look for your Profile.
Click the 'Edit Profile' button below to enter 'Edit Mode' and continue the tour.