Real Estate Product Reviews on ActiveRain
Here's where you'll find a community willing to share their experiences with everything from computers to coaches and from contact management software to virtual assistants. If there's a real estate-related product or service, we'll have reviews for it.
Consider this patch of ActiveRain real estate your water cooler. Gather around it and talk to you colleagues – get and offer advice. We hope this will be a forum for both teaching others about what you know and for learning from the rest of the ActiveRain community.
What products or services work for you? Don't be shy -- we'd love to hear all about them and spread the word to help all ActiveRainers move on to the next level in their businesses.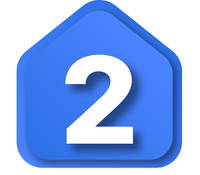 Product Reviews for
Home2Market Property Websites
Home2Market Property Websites Overview
(
Upload your own images and video clips to create stunning interactive, mobile-friendly property websites. Designed to be simple-to-use for non-technical agents who want a quick and easy, yet stylish solution for marketing their listings. Engage buyers with a stunning presentation of your properties and show sellers tangible marketing results with weekly seller reports to display viewing analytics. Create YouTube videos of your listings with one click to increase your property's online exposure. Each property website also includes an MLS-compliant non-branded version, one year hosting and access to our property flyer templates. Free 1 month trial available for activerain members, contact us to get started today!