Real Estate Product Reviews on ActiveRain
Here's where you'll find a community willing to share their experiences with everything from computers to coaches and from contact management software to virtual assistants. If there's a real estate-related product or service, we'll have reviews for it.

Consider this patch of ActiveRain real estate your water cooler. Gather around it and talk to you colleagues – get and offer advice. We hope this will be a forum for both teaching others about what you know and for learning from the rest of the ActiveRain community.

What products or services work for you? Don't be shy -- we'd love to hear all about them and spread the word to help all ActiveRainers move on to the next level in their businesses.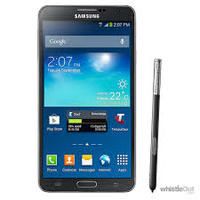 Product Reviews for
Samsung Galaxy Note 3
Samsung Galaxy Note 3 Overview
(
I LOVED this phone...an early gift from Santa...apparently now according to T-mobile just a little toooo early. After just 9 months of care free use it has developed a "dead defect" and for no reason experiences silence on one or both ends of the conversation. The store technician told us she returned hers four times before trading for another model...which they will gladly do with a "loss" of 2/3 of the purchase price for a phone they admit did not have all the bugs out of it before it was released. They will send a reconditioned replacement as often as you wish. I love the size of the screen and built in stylus...the new ones are smaller without that built in feature....and hoping the re-cycled replacement works for another year...sigh.
Subscribe
Submit a Review
Samsung Galaxy Note 3 Reviews

Princeville, HI
Real Estate Agent
Submitted on 09/24/2014
My husband's ancient cell phone finally died and (in my opinion, but he agreed) he needed to move ou...
more
This review has not yet been rated

Memphis, TN
Education & Training
Submitted on 09/12/2014
Ease of use, everything there at your fingertips, sleek, long battery life, nice camera with a high ...
more
100.00 % thought this review was helpful