Real Estate Product Reviews on ActiveRain
Here's where you'll find a community willing to share their experiences with everything from computers to coaches and from contact management software to virtual assistants. If there's a real estate-related product or service, we'll have reviews for it.

Consider this patch of ActiveRain real estate your water cooler. Gather around it and talk to you colleagues – get and offer advice. We hope this will be a forum for both teaching others about what you know and for learning from the rest of the ActiveRain community.

What products or services work for you? Don't be shy -- we'd love to hear all about them and spread the word to help all ActiveRainers move on to the next level in their businesses.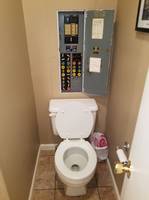 Product Reviews for
Home inspections and Radon testing
Home inspections and Radon testing Overview
(
Honest, Accurate home inspections. Radon and Mold testing. Experienced with the ability to explain to the home buyer how a defect repair might be done, lest they think it is a deal killer. This comes from years as an investor/property renovator/remodeler. Reports written offsite, saving Buyers and Realtors time onsite.
5 Star and Elite service award winner from Home Advisor.
Subscribe
Submit a Review
Home inspections and Radon testing Reviews

Columbus, OH
Real Estate Agent
Submitted on 04/26/2018
S J Home Inspection company in OH helps the customer buy a peace of mind by their home inspections.I...
more
This review has not yet been rated

Andover, MA
Real Estate Agent
Submitted on 03/25/2018
Inspections are a MUST for any home purchase - it is a huge investment. So I feel concerned when som...
more
This review has not yet been rated